3 New Monitor Audio Anthra Subwoofers You Can Make Wireless with REL HT-Air MKII
3 New Monitor Audio Anthra Subwoofers You Can Make Wireless with REL HT-Air MKII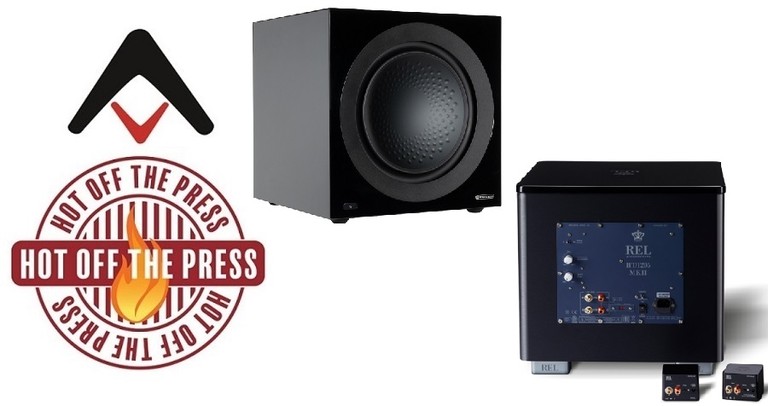 Monitor Audio Anthra Subs & REL HT-Air MKII
REL HT-Air MKII Wireless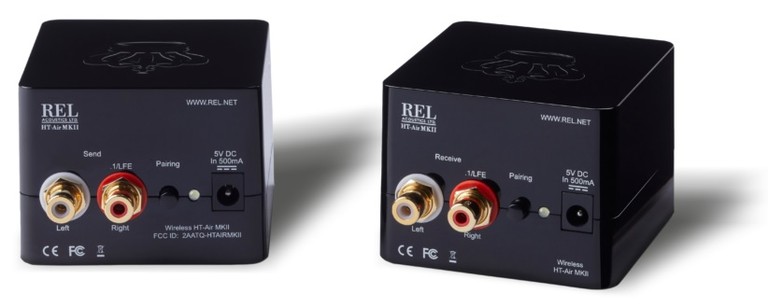 REL has updated its HT-Air wireless subwoofer connectivity kit. Like the original, the new HT-Air MKII ($139.00) was designed for use with the brand's "Serie HT" home theater subs, but can be used with any subwoofer with RCA inputs. The kit includes two small cubes made from cast acrylic finished with 5 coats of hand-applied lacquer. That may sound like overkill for this kind of product, but the cubes do look like miniature versions of REL's highly polished subs, and that's kind of cool. Inside are a transmitter and receiver using REL's own dedicated protocol that is reportedly "completely free of digital compression." Specifically, there's a 3rd-generation 5.8 GHz chip at work, which REL says is the company's most advanced single-chip solution. It promises "continuous real-time streaming," with a minimal lag time of around 17 ms. That's easily overcome with small placement adjustments, or with the use of something like Dirac Live Bass Control. The cubes can work with a .1/LFE input but can also handle stereo signals thanks to stereo RCA inputs. REL promises flawless performance from distances of at least 40-feet — farther in ideal circumstances. The foolproof setup procedure couldn't be simpler. Press a button on the transmitter and when it begins blinking, tap the matching button on the receiver. Want to run multiple subs? REL says you only need to place the transmitter cubes at least 12 inches away from each other and you can run multiple units "without any transmission or interference issues."
More information: REL HT-Air MKII Wireless | Buy Now

Monitor Audio Anthra Subwoofers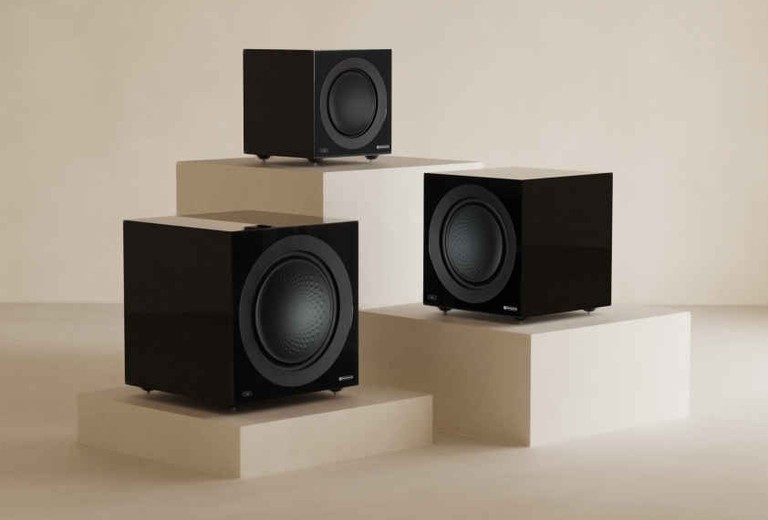 Monitor Audio has launched the new Anthra Subwoofer Series, which comprises three models, all of which offer robust sealed cabinets, new drivers and amps, and a feature-rich control app. The high level of finish and build quality on display should help these subs stand out among their competitors from brands like SVS, JL Audio, and REL. The Anthra W10 ($2,350) is a compact model pairing a 10-inch woofer with a 425-watt amp. The Anthra W12 ($2,700) has a 12-inch woofer and a 900-watt amp. The flagship Anthra W15 ($3,500) has 1,400 watts on tap to power its 15-inch driver. All amps are Class D, and quoted power ratings are RMS.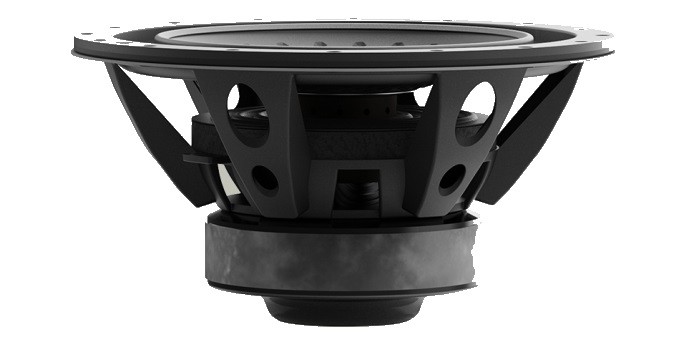 The drivers feature Monitor Audio's signature C-CAM (ceramic-coated aluminum magnesium) cones and, for the first time in a sub, the brand's Rigid Surface Technology II (RST II). C-CAM cones are strong, lightweight, and extremely rigid. Monitor Audio says that the RST II dimple pattern further increases cone rigidity, "allowing the radiating surfaces to resist the mechanical bending forces that can twist the shape of conventional driver cones, which can distort sound." The drivers also feature massive motor assemblies and longer round-wound, dual-layered voice coils made of copper-coated aluminum wire (CCAW). This reportedly provides "precise control at extreme low frequencies." The MDF cabinets look heavy-duty. In the W15, the external walls are 1.4 inches thick, while the carefully-configured internal bracing is made of 3/4-inch MDF. The subs are finished in your choice of gloss black or satin white paint. The in-house-designed MaestroUnite setup app includes DSP configuration and multi-sub connectivity. On the back panel of each sub, a color LCD and rotatory dial make basic subwoofer setup and EQ preset selection a breeze if you don't have your smartphone handy. Inputs and outputs on both RCA and XLR allow for easy daisy-chaining.
Monitor Audio says these subs are suitable for both high-performance 2-channel systems and home theaters of all sizes. The Anthra Series subwoofers come with a 5-year warranty and should be available by the time you read this.
More information: Monitor Audio Anthra Subwoofers