AV Quick Takes: Focal And Naim Continue Their Quest For World Domination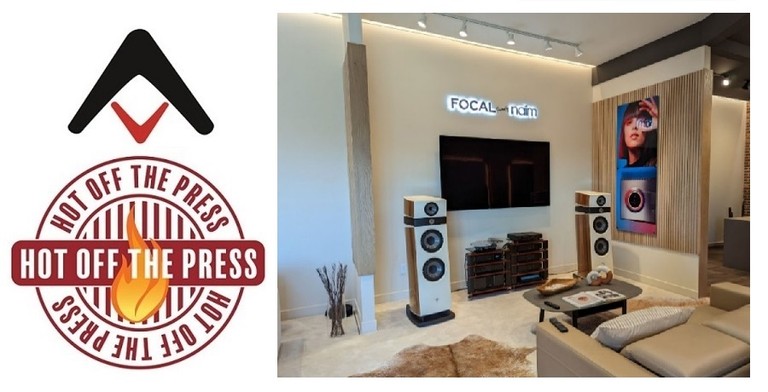 Focal Naim Stores
Don Dunn Visits the Focal / naim Miami Store - YouTube Overview
Focal and Naim Audio joined forces in 2011, and the VerVent Audio group was born. Both brands were already renowned, but they've become even more prominent over the last dozen years, and are now sold in more than 10,000 retailers worldwide. There is no shortage of high-end retailers offering premium audition experiences — in fact there's a top-tier Focal dealer less than 20 minutes from my house — but the best way to see and hear Focal and Naim products for yourself is arguably in VerVent's growing network of Focal Powered by Naim stores, which are "experiential and luxurious, with a global outlook," according to the company. These spaces can be standalone stores, but there's also a store-within-a-store model. Either way, a visit will grant you "access to an unrivaled sound offering by combining complementary acoustic and electronic solutions from Focal and Naim Audio," all within "modern, conceptualized spaces" that allow you to "experience music, discover unique expertise, and (try out) exclusive high-fidelity products." You can even see speakers with exclusive finishes that you won't find anywhere else. These stores promise a personalized experience that gives you a sense of what it would be like to live with Focal and Naim products in your own home, on the go, or in the studio.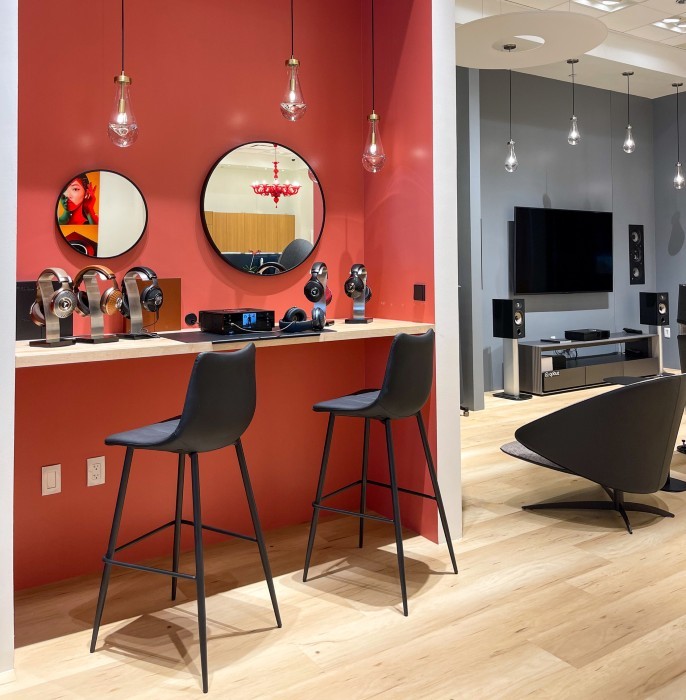 The Focal Powered by Naim network is constantly expanding, with new stores opening nearly every month. Less than a year ago, a new space opened within the CasaHiFi Miami store, managed by Antonio Gaspard. Our friend Don Dunn was there in the Coconut Grove neighborhood to check out the space, complete with four demonstration rooms for immersive music listening, plus a headphone bar for personal listening. Last fall, two more Focal Powered by Naim stores opened here in the US — one in Scottsdale, Arizona, and one in Dallas, Texas. But VerVent Audio isn't stopping there. Since January of 2023, no fewer than 11 new spaces have opened, including three here in the US — in Las Vegas, Nevada; Newport Beach, California; Timonium, Maryland; and College Station, Texas. Canada got a new store in Markham, Ontario. Other new locations include Budapest, Monaco, and Baden-Baden in Germany. The UK got a new store in Carlisle, and Thailand has a new store in Chonburi. Finally, Malaysia has a new store in Petaling Jaya. Again, all of these stores opened within the last 7 months. This rate of expansion is unprecedented within the world of high-end audio. We're not talking about new Apple Stores or Starbucks drive-throughs. During a time when brick-and-mortar HiFi stores are becoming less and less common, it's remarkable to see Focal and Naim displaying the confidence to position themselves closer to their customer base and increase in-person access to their products.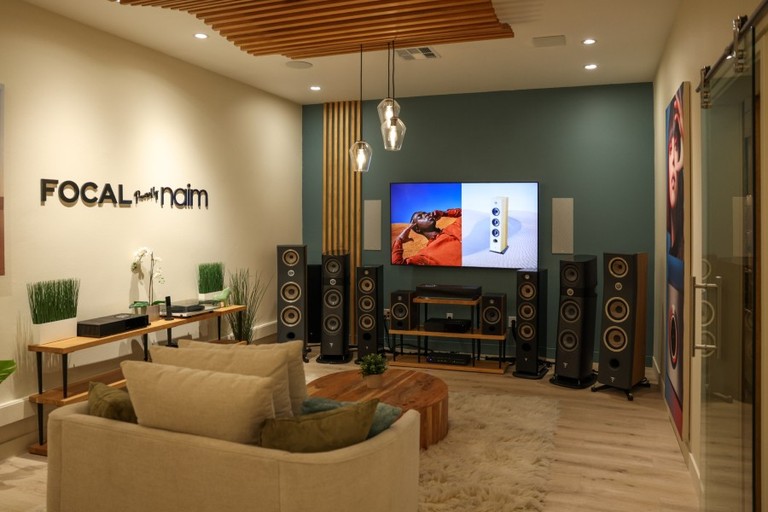 There are actually three types of spaces within the Focal Powered by Naim network. There are flagship stores dedicated to the two brands, and there are store-within-a-store spaces located inside large audio and home theater retailers (think the Magnolia centers inside of a Best Buy). The third option is called a "corner," set up on the premises of select retail partners. Customers can expect detailed product presentations, demonstrations in dedicated listening rooms, and expert advice from company-trained personnel. One of the main features of the Focal Powered by Naim stores is a "lifestyle" environment, in which "customers make their way through conceptualized living spaces that enable them to imagine themselves in the comfort of their own home or recording studio. Most also have private listening rooms, headphone bars, and open-plan living areas where visitors can explore a wide range of products." The spaces offer everything from high-end floorstanders and flagship separates to music streaming devices, home theater packages, and noise-cancelling headphones. There's even a magazine called PersPectives, designed to "reflect the identity of the brands and the driving force behind them," according to the company. Some stores, including those in Cannes, Lyon, Berlin, Houston, and Miami, have custom Qobuz playlists providing musical ambiance particularly suited to the location.
As of the time of writing, there are now 41 locations, grouped below by region. An asterisk* denotes locations that are new for 2023.
EUROPE
France: Lyon, Cannes, Perpignan, Monaco*
Czech Republic: Prague
Germany: Berlin, Bad Schwartau, Baden-Baden*
UK: Sevenoaks, Norwich, Carlisle*
Romania: Bucharest
Lithuania: Vilnius
Poland: Warsaw
Hungary: Budapest*
NORTH AMERICA
United States: Houston, Miami, Austin, Dallas, Scottsdale, Las Vegas*, Newport Beach*, College Station*, Timonium*
Canada: Saskatoon, Barrie, Winnipeg, Lethbridge, Markham*
ASIA
South Korea: Cheongdam-dong Seoul, Starfield Hanam Seoul
China: Guangzhou, Beijing
India: Bangalore
Taiwan: Taipei
Malaysia: Petaling Jaya*
Thailand: Chonburi*
AUSTRALIA
Adelaide, Sydney, Melbourne, Perth
To view all locations and further details, visit https://www.focal.com/en/focal-powered-by-naim.