AV Quick Takes: McIntosh, Mitchell Speakers, and Acoustic Levitation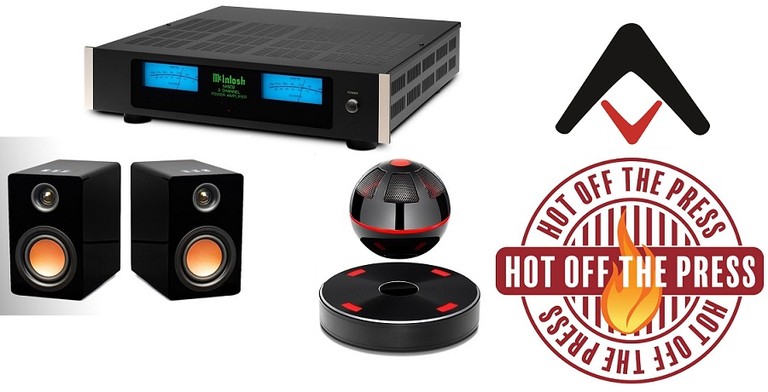 Hot off the press!!
McIntosh

McIntosh has announced its newest stereo power amplifier, the MI502. Part of the company's extensive line of custom-install products, the MI502 is relatively compact for a McIntosh, at under 4.5 inches tall. But it packs a lot of Class D power, delivering 500 watts per channel into 8Ω, and 800 watts into 4Ω. McIntosh says that the MI502 uses "high-tech closed loop digital switching amplifiers and resilient power supplies that produce performance levels seldom heard in custom install audio." The MI502 can be used just as you'd use any stereo power amplifier, but McIntosh has some suggestions. It could power the front left and right speakers in a stereo or home theater; it could drive two in-wall subwoofers; it could power a pair of outdoor speakers; or a pair of MI502 amps could power the three front channels of your home theater, plus one passive in-wall subwoofer. Finally, a whole stack of MI502 amps could power distributed audio speakers installed throughout your house. Even if this amp is destined to be hidden away in a rack, it still carries some signature McIntosh design cues, including a black glass front panel, the company's unmistakable blue power meters, and an illuminated McIntosh logo. The back panel includes one pair of balanced XLR inputs and one pair of unbalanced RCA inputs. The MI502 is rack mountable (2U height), and runs quiet thanks to its fan-free design. It will sell for $4,500.
Mitchell Acoustics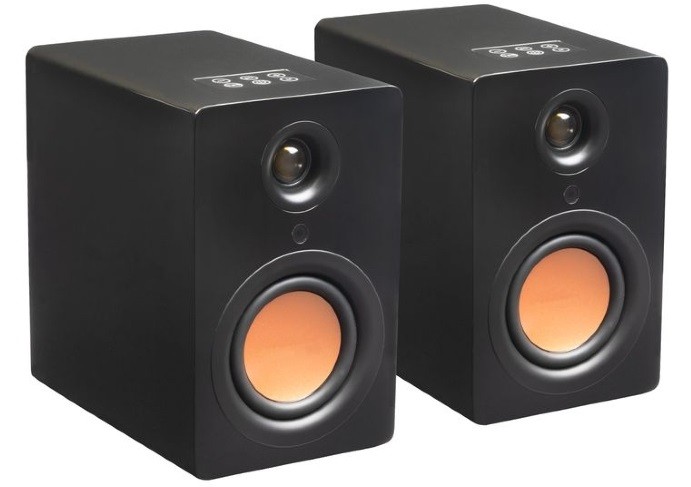 The UK company Mitchell Acoustics is coming to the USA with an aim to bring back true stereo listening to folks who otherwise might settle for mono sound from a single smart speaker or soundbar. The relatively new company was founded in 2018 by Paul Mitchell (not to be confused with Paul Mitchell Shampoo), who was part of the management team behind Mitchell & Johnson, another British hi-fi brand launched in 2012. Mitchell Acoustics has found success in the UK selling wireless bluetooth speakers that work together in stereo pairs. The company's most popular product will likely be the uStream One ($499/pair) powered bluetooth speakers, which connect to each other wirelessly without the need for a WiFi network. The smaller uStream Go speakers ($449/pair) work similarly, but each has a built-in lithium-ion battery good for 30 hours of playback. Its metal cabinet makes it durable enough for portable use and also is said to enhance bass response. The larger uStream Two ($999/pair) is similar to the uStream One, but with a concentric driver array and more powerful amplification. Mitchell Acoustics is positioning the uStream Two as a soundbar replacement, able to handle TV audio as well as music streaming. The TT2 turntable ($349) boasts an aluminum tone arm and platter, a built-in phono stage, and bluetooth outputs.
Many consumers who stream music use the standalone mono speakers that are popular today. They are primarily used out of convenience, but there is no way they can produce true, high-quality stereo sound. Our uStream series retains the convenience of these standalone devices but produces beautiful stereo sound, reminiscent of what hi-fi was like years ago. They can exploit all streaming options and deliver sound much closer to what the artists and producers intended.
— Paul Mitchell
Acoustic Levitation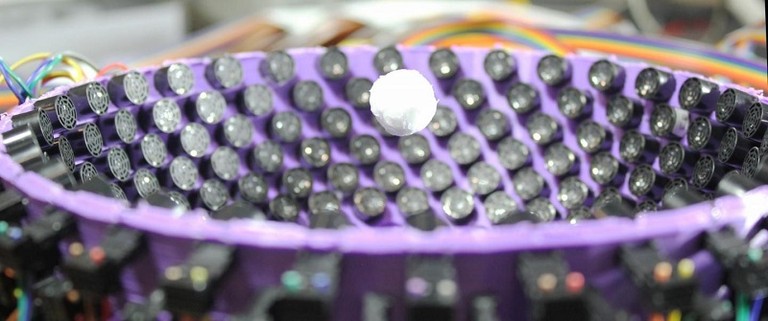 A couple of years ago, I saw saw this cool video from WIRED about using sound waves to counteract gravity and make small objects levitate. This week, I came across a more recent article from earlier this year about a team of researchers continuing this work at University College London. These researchers published a paper in the journal Science Advances about their "self-correcting" levitation system, which can keep objects airborne even when other objects interfere with the "levitation path" — the area between the transducers and the levitating objects. Previously, the object being levitated would fall if another object interfered with the sound waves. What caught my attention about this new development was the striking similarity between this new "self-correcting" levitation system and Dirac Spatial Room Correction, which promises to overcome previous limitations in room compensation technology for immersive home theater audio systems.
NEW DIRAC Spatial Room Correction - Revolutionize Audio Calibration?
If you've read our article or watched Gene's YouTube video about Dirac's new technology, you might find this quote interesting:
To protect the sound waves from interference, the researchers increased the number of speakers used… (and) also added software to control each of the speakers. The speakers were arranged in a grid and objects were levitated by specifically-shaped sound waves. By programming the speakers in specific ways, the team was able to get the system to work together to keep an object above the grid in the air despite interruptions. If some of the sound waves were blocked, other sound waves were redirected to take their place.
— Bob Yirka, phys.org