Bully Sequel for Wii, Xbox 360 Gives Teacher's Group a Wedgie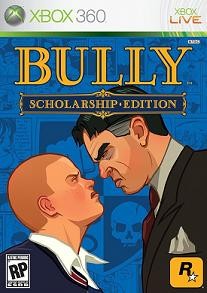 Loosen up, Mrs. Henderson
Bullying in high school may not be one of the great plagues of our civilization. But if you're a 14 year old misfit living in dread of that walk to third hour English, your perspective could be very different. But does Bully: Scholarship Edition for Xbox 360 and Wii contribute to this scourge? A coalition of teachers says it does.
The new game by Rockstar, makers of other controversial hits like Grand Theft Auto, is a sequel to the original 2006 Bully. One of the funniest violence-in-video-game controversies occurred when attorney Jack Thompson tried to prevent Bully from being sold.
Now the new version has hit stores and controversy follows. A coalition of teacher's groups that represents four million school teachers across the world is encouraging retailers not to sell the game. In Scholarship Edition you'll play Jimmy Hopkins, a shaved-headed tough kid who'll use violence and various pranks to adjust to life at a new boarding school. The teacher's group says the game glorifies bullying.
The truth is, the game is tongue-in-cheek and should be viewed with a sense of humor. Jimmy Hopkins finds himself at a corrupt boarding school after being abandoned there by his mom and new step-dad. A review of the game at IGN.com rates it at 8.7 out of 10. As a worthy sequel to its award winning predecessor Bully employs clever storytelling and addictive role playing elements, it's very similar to the original on PS2. Its in-school violence is so over-the-top it shouldn't be taken as anything more than a spoof.
Some teachers just have no sense of humor - but then we already knew that.
Recent Forum Posts:
yettitheman posts on March 04, 2008 19:45
Ah, Rockstar, the people that make the wonderful GTA series games!

Keep in mind, some teachers have sex with students.
Post Reply