BluOS 4.0 Promises Improved Interface, Better Search, Faster Navigation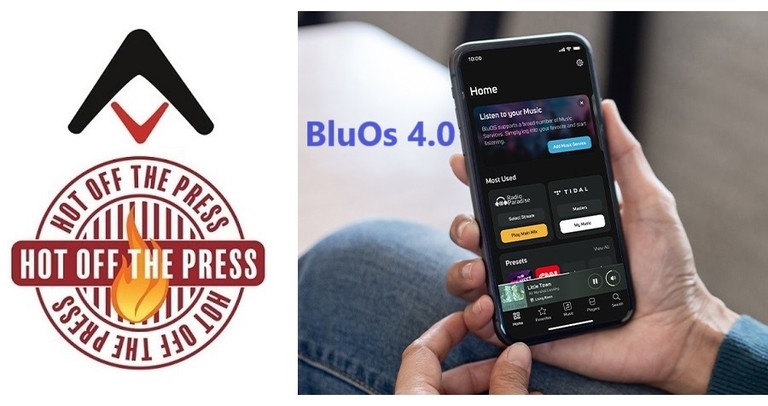 BluOs 4.0
I recently wrote an article about three compelling streaming audio products using the BluOS multi-room audio platform, which manages stored and cloud music sources and playback, supporting high-resolution audio streams up to 24bit/192kHz. No, it wasn't sponsored content, just an honest look at the variety of appealing offerings now available within the BluOS ecosystem, which was first developed for Bluesound — the audiophile's alternative to Sonos. Bluesound is owned by Lenbrook International, which also owns NAD Electronics and PSB Speakers, so naturally those brands support BluOS. (My article looked at the Bluesound Node X streamer, the NAD M66 streaming DAC/preamp, and PSB's Alpha iQ powered speakers.) But BluOS continues to be embraced by more and more brands outside of the Lenbrook family of companies. For example, BluOS is used to control wireless streaming speakers from Dali, Monitor Audio's custom installation amps, and future Peachtree Audio products. BluOS offers streamlined integration with popular streaming music services like Tidal, Spotify, SiriusXM, and countless others. Both the operating system and the control application for smartphones, tablets, and PC/Mac were built in-house, from scratch, and have been refined over the last decade to include a bevy of features, from bass management and voice control to Roon Ready support and seamless integration with smart-home control systems such as Control 4, Crestron, Lutron, ELAN, RTI, and more. Earlier this year, Lenbrook International teased a new BluOS 4.0 app update that promised to reimagine the multi-room mobile app experience. Now, it's ready for prime time, and it was previewed at CEDIA 2023 in Denver. The official launch is expected in mid-October.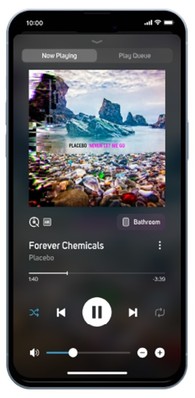 According to Lenbrook, the new BluOS 4.0 app "revitalizes the BluOS Controller app experience" with a total redesign of the user interface, improved navigation, and better search functionality. A new bottom navigation bar has easily-identifiable icons for Home, Favorites, Music Players, and Search, so the most-used features are never more than a tap away. The Music screen now combines music sources, streaming services, and physical device inputs all in one area, making it easier to switch back and forth. The experience should feel more personalized thanks to the Favorites screen, which reportedly "delivers quick access to a user's favorite content with a customizable view by playlists, artists, albums, songs, and stations." Player control has been improved, as users can now toggle quickly between the Now Playing and Play Queue screens. A new icon for grouping makes it easier than ever to select zones for playback, and a new dedicated Search screen delivers more specific and faster results, searching by music service.
We're thrilled to introduce BluOS 4.0 following a rigorous development journey. The complete transformation of the mobile app interface underscores our dedication to providing BluOS users with an impeccably smooth and cohesive experience.
— Andrew Haines, BluOS Product Manager
Users will be prompted to download the official firmware update beginning on October 17th, 2023. Just follow the prompts on the BluOS Controller app on your iOS or Android device.
Download: