Best Buy Cuts Jobs, Refocuses on More Online Sales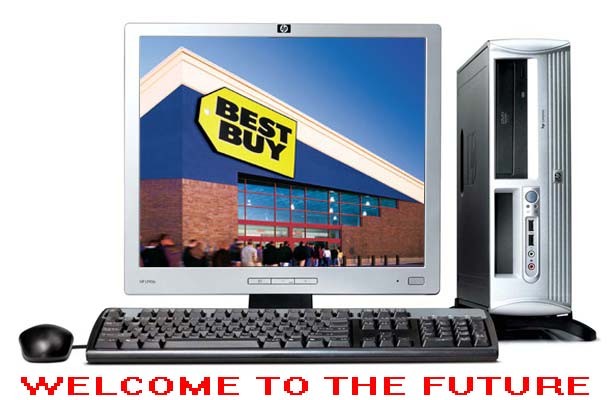 Welcome to the Online Shift
Best Buy laid off 250 employees at its Richfield, Minnesota headquarters today, while simultaneously creating 210 new positions. These layoffs are a pretty quick succession to 500 workers being voluntarily laid off just last month. Those voluntary layoffs were effective February 12 and resulted in a 13 percent reduction in the company's workforce. This comes just after Best Buy witnessed its top competition, Circuit City, go out of business.
While this recent net loss of 40 jobs seems odd, it's just another incarnation of the shift to online sales - something that is very important to note in this economy. Last year Audioholics partnered with some investors and business professionals to open a new online home theater store dedicated to bringing high quality AV products to consumers with exceptional service and professional buying advice. The decision was met with much praise (Finally, a store whose focus is on the consumer - was our most popular response).
In the beginning (over a year ago), we found that certain manufacturers were reticent about adding products to our online store, opting instead to remain mostly in dealer networks or large physical chains only. That era, it seems, is now over. Case in point, Audioholics is now carrying brands (like this subwoofer company) that seemed happy to not add any online stores just one year prior. To say that this is significant is an understatement.

The state of our economy seems to be changing perceptions across the board. Best Buy is a good example of "the changing of the guard". Instead of opening new physical stores, they are expanding their online business. This will be good for most consumers, but it also leads to some potential pitfalls:
A shift to online will create more of a "knowledge gap" between shoppers and retailers
Customer support will change, shifting more towards email and phone support and losing much of its personal touch
It is imperative that consumers research products prior to making their purchase
Many online retailers will not have "community", meaning they will be destinations to purchase products, but not convey knowledge and experience form other users

Knowledge is power - at least for the consumer. That's another reason why the Audioholics Store is so significant. It combines a store front with the resources of a full editorial staff and the country's second largest home theater forum.

Online sales and online marketing are driving sales far more than manufacturers and retailers cared to imagine or admit to in past years. With things being tight, the bottom lines are being examined and the realities are now impossible to ignore. Given the above, it's key to find places that educate consumers on how to best shop for audio and video products and understand the features that should be important to them.

According to a spokesperson for Best Buy: "The store changes are less about staff impacts and more about shifting labor dollars to where the customers are."
Finally, they admit that the customers are online. That's what we've been saying for years.