AVPro Global Acquires AudioControl Home Division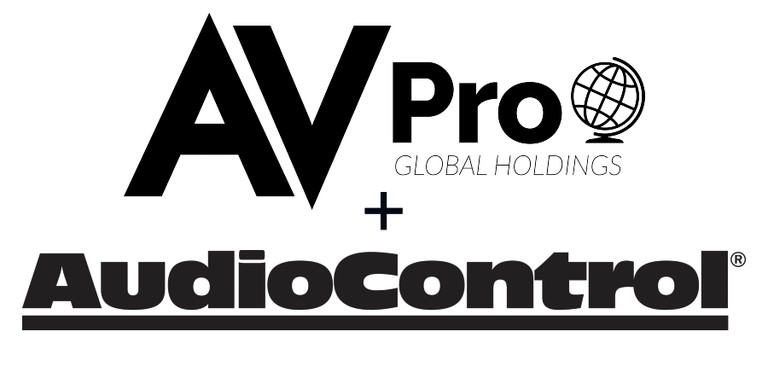 AVPro Aquires AudioControl
Change is afoot for AudioControl. The Seattle-based company with over 45 years of experience designing and building audio equipment has been separated into two divisions, and the Home Audio division has been acquired by AVPro Global, Inc. — the parent company of AVPro Edge, Murideo, and Bullet Train audio/video distribution products. AVPro Global is a privately-held company based in Sioux Falls, South Dakota. The growing company also has satellite offices in Florida and Wisconsin, in addition to a European office in Bratislava, Slovakia and a Far East office in Shenzhen, China. Now, through the acquisition of AudioControl's Home Audio division, AVPro Global has expanded into the Pacific Northwest. Until recently, AVPro Global has focused more on video than audio, with its video-centric brands AVPro Edge, Bullet Train, and Murideo. AVPro Global claims to be the fastest-growing AV signal distribution company in the residential and commercial systems integration markets, pursuing the goal of company founder and CEO Jeff Murray "to be recognized as the best AV signal distribution and control products and services company on the planet." The acquisition of the Home Audio division of AudioControl will position AVPro Global to expand its footprint into the residential audio, commercial distributed audio, and media room markets.
AudioControl 16CH Auro 3D AV Processors and Receivers Overview
The purchase comes less than a year and a half after AudioControl was acquired by AAMP Global, a designer and manufacturer of vehicle tech solutions, in April of 2022. Alex Camara, the longtime CEO of AudioControl, joined the AAMP Global leadership team before ultimately retiring from the company in February of 2023. It's no surprise that AAMP purchased AudioControl specifically for its car audio business — AAMP focuses exclusively on the latest in-vehicle technology, from safety and multimedia to high-performance audio and telematics. Now that AAMP has AudioControl's Vehicle Technology division humming along (more on that in a moment), the company was free to separate the Home Audio business and sell it on to AVPro Global. AAMP will retain AudioControl's Vehicle Technology division, with no planned changes to its business operations.
The AudioControl Home Audio Division designs and builds high-performance AV processors, AV receivers, power amplifiers, multi-zone amplifiers, network amplifiers, 70-volt amplifiers, single-zone amplifiers, subwoofer amplifiers, and AV signal extenders. The company recently earned a CEPro Quest For Quality 2023 Award for its exceptional customer service, technical support, dealer protection policies, and supply chain mitigation. Under AVPro's ownership, the AudioControl Home Audio product line will be rebranded to AudioControl Pro.
The acquisition of the AudioControl Home business unit, as an award-winning company with a 45-year history of designing and building superb audio equipment, complements our existing AVPro Edge, Murideo, and Bullet Train high-performance brand positions in both the residential and commercial audio/video distribution spaces, and provides AVPro with an additional growth platform while diversifying our penetration into distributed audio markets. We believe this transaction will provide truly unique synergies that create value for the customers of both companies and look forward to AudioControl's best-in-class management team, and skilled and experienced workforce joining the AVPro Global family.
— Jeff Murray, AVPro CEO
As mentioned above, AudioControl's Vehicle Technology division is not affected by the acquisition. AudioControl announced in May of 2023 that it had officially entered the car subwoofer and speaker markets, allowing customers to do a complete overhaul of their in-car audio systems. (AudioControl also makes a full line of analog and digital signal processors, both for OEM and aftermarket audio systems.) There are two lines of subwoofers. The Space series subs are built with a structurally-rigid low-profile basket, providing what AudioControl calls "the ultimate solution for deep, rich bass in a sleek, and slim design." These subs use cones made from "fiber matrix injection-molded polypropylene," which promises "durability for even the most rugged environments." These 10-inch and 12-inch subs reportedly use heavy-duty voice coils with a thermally efficient cooling design to prevent overheating, and come with removable metal grilles. The second series of subwoofers from AudioControl is called the Spike series, which features a heavy-duty, rigid basket promising "reduced resonance and distortion to ensure the cleanest possible bass output," according to the company. Available in 8-inch, 10-inch, and 12-inch sizes, the Spike series subs use a radial-cooled motor, designed in-house, which reportedly enhances the life of the speaker. Ultra-low frequency output is produced by a fiber-matrix, mica-coated paper cone equipped with a high-excursion, double-stitched surround. The dual dust cap system is said to improve enclosure compression control, thus providing improved stability and better sound. The PNW series of car speakers is available in various sizes, featuring edge-enhanced steel frames "for ultimate structural strength," along with black anodized voice coil formers "for superior heat dissipation" and linear double-roll surrounds "for precise cone movement." The cones are made of rigid, mica-coated polypropylene — a material that optimizes sound reproduction, according to AudioControl.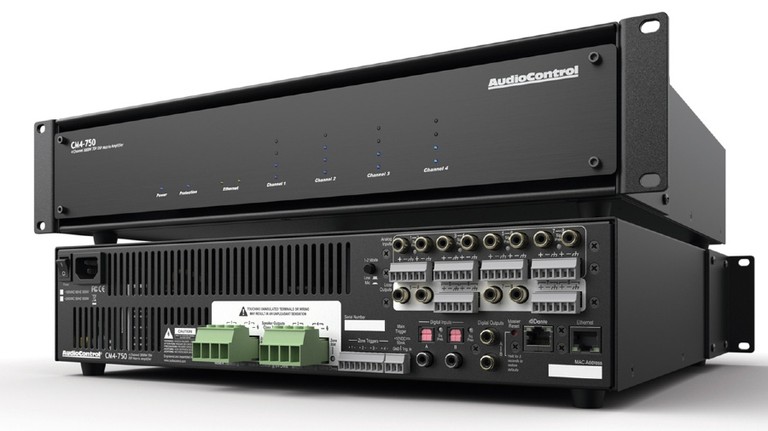 At last year's CEDIA Expo, AudioControl celebrated its 45th anniversary by introducing a powerful new 70-volt GaN amplifier with available Dante network connectivity. The company also showed its popular line of home theater products, including the X Series receivers and processors. It will be interesting to see what this year's CEDIA Expo brings from AudioControl. The new "AudioControl Pro" branding seems like a smart move, as the old AudioControl Home Audio name belied the depth of the company's custom-install and commercial distributed audio product offerings, which are designed more for professional installers than for residential customers.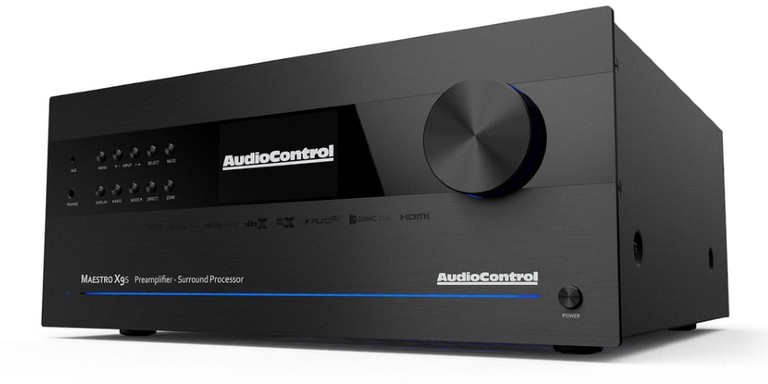 AudioControl's dealer network is not expected to change as a result of the acquisition. In an email to dealers, Jeff Murray said, "We are excited about the opportunities this acquisition brings for both AudioControl and AVPro Global customers. By combining the expertise and resources of both companies, we will offer an enhanced portfolio of cutting-edge audio/video solutions, backed by the exceptional customer service and support that both companies are known for. (The acquisition) will not disrupt your current relationship with AudioControl. Your warranties, service agreements, and ongoing support will continue as before, and you can expect the same level of excellence that you have come to associate with AudioControl Home."
More information: https://www.audiocontrolpro.com/