Acer Deploys FIrst 5.1 Surround Sound Laptop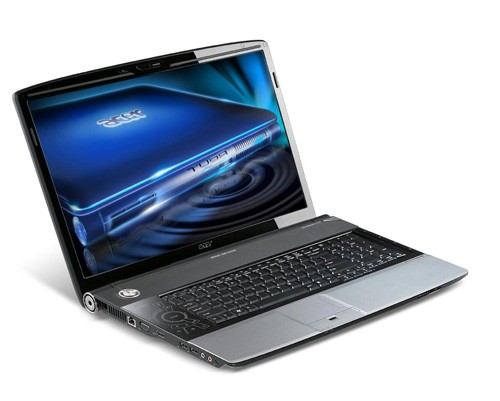 Acer's 5.1 Laptop
Sometimes the most unlikely products come to market. "Unlikely" just doesn't seem to cut it this time around, however. We really didn't think that a laptop would be the place for 5.1 surround sound, but Acer has plans of its own to do exactly that. The Taiwanese computer giant is busting out two new 1080p HD screen-equipped laptops complete with 5.1 audio. Yeah, we didn't get it at first either.

The screen of both the 8920G and 6920 laptops has the requisite 1920x1080 pixels (large for a laptop, at least vertically-speaking) and comes in both 18.4- and 16-inch flavors. It will have six (count 'em) speakers including a "subwoofer" (this has to be a "bass module" given the size constraints - there's no way it gets down below 45Hz). This is the first laptop to garner the Dolby Home Theater certification and it supports Pro Logic II.

Priced at $1999, the Gemstone "blue" line of laptops will, of course, feature a Blu-ray drive and of course the above-mentioned 16:9 aspect ratio screen. Acer is one of the first laptop manufacturers to put out a model that will play HDTV content without scaling or inserting black bars on the top and bottom to compensate for the PC-esque resolution.
Quick Specs:

Core 2 Duo processors
CineCrystal TFT LCD, 8ms
1920x1080 resolution
DDR2 667MHz RAM
Up to 320GB (6920) or 640GB (8920G) storage
nVidia GeForce 9500M GS (6920) or GeForce 9650 GS (8920G)
Intel Wi-Fi a/b/g/n
Integrated webcam
Bluetooth 2.0+EDR
VoIP phone (8920G)
CineDash touch-sensitive control
VGA output
HDMI output
Bio-Protection fingerprint scanner
Dolby Home Theater certification
2x Blu-ray drive
6-in-1 card reader
4 USB ports
Battery life: ~2.5 hours (16"), ~3 hours (18.4")
Weight: 7.7 lbs (16"), 9 lbs (18.4")
Their $1999 model's screen will be a whopping 18.4-inches wide, making it a more of a portable desktop than a laptop. The surround experience is still accomplished with simulated phase and DSP-induced surround effects, however the presence of 6 dedicated speakers makes this a somewhat easier task than what is possible with just 2 or 3 drivers.

For more info, check out: http://www.acer.com/gemstoneblue/eng/

davidtwotrees posts on March 13, 2008 18:53
I don't know if I could carry all this around……

So, with my Canton fronts and my SVS 2039CS tipping the scales at what, 250#, I think I would just go with a 2.1 and the laptop……….:o
GlocksRock posts on March 13, 2008 08:47
Sounds like a gimmick to me… after owning once acer laptop, I wouldn't go back. They are decent computers, but their tech support is awful.
Jack Hammer posts on March 13, 2008 03:13
I hope they made the subwoofer pretty lightweight.

Jack
Post Reply