V-MODA Crossfade Wireless 2 vs. Focal Listen Wireless Headphone Shootout
V-MODA Crossfade Wireless 2 vs. Focal Listen Wireless Headphone Shootout
Summary
V-MODA Crossfade 2 Wireless
Exoskeleton carry case and 2 V-PORT Vents
Carabiner clip
Reinforced 1-Button SpeakEasy™ Microphone cable
Elegant V-Micro USB Cable
Gold plated
1/4" Pro Adapter
V-MODA sticker

Type:

Over-Ear Circumaural Bluetooth

Drivers:

50mm Dual-Diaphragm (patent pending)

Frequency Response (Wired): -

5 - 40,000Hz

Headphone Sensitivity:

100 dB @ 1kHz 1mW

Microphone Sensitivity:

-42dB @ 1kHz

Impedance:

32 Ω

Weight:

309g (with standard aluminum shields)

Battery Capacity:

430mAh (up to 14+ hours music playback)

Cable:

1-Button Reinforced SpeakEasy™ Microphone 3.5mm cable
Focal Listen Wireless

large closed-back, chrome-plated earcups help block out external noise
40mm mylar/titanium drivers deliver detailed, dynamic sound
deep, controlled bass response
designed and developed in Saint-Etienne, France
detachable 55-inch oxygen-free copper cable with miniplug
in-line one-button remote and microphone for controlling music and phone calls on your smartphone

compatible with Apple and Android phones
thick memory-foam earpads and soft headband for long-lasting comfort
airplane adapter included
folding design for easy storage and soft, padded carry bag included
frequency response: 15-22,000 Hz
sensitivity: 104 dB
impedance: 26 ohms
weight: 9.6 ounces
warranty: 1 year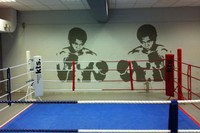 V-MODA and Focal arguably have made two of the finest affordable wireless Bluetooth headphones to hit the market in 2017, both carrying an MSRP of around $300. But what happens when two contenders for best new wireless headphones are pitted against each other in a head-to-head, feature-by-feature showdown?

In one corner, we have up-and-comer V-MODA's new-improved Crossfade Wireless 2. This headphone is designed after V-MODA's legendary Crossfade M-100 wired headphones. In its Crossfade brand, V-MODA has built the perennial favorite with the DJ crowd. Crossfade Wireless 2 is already exalted for truly taking the distinct Crossfade sound to the air, but with key improvements in both sound quality and comfort over its predecessor, last year's Crossfade Wireless.

And in the other corner, Focal has been making audiophile speakers since 1979 that are well-known as exotic products that lay well outside the price range of the average consumer. Last year Focal launched a new line of headphones that have been described as fine works of art with terrific sound, this new line of headphones included the wired Listen. Now, the French hi-fi company has launched Listen Wireless and claims to have captured the signature Focal sound, sans cord. 
Design Overview
V-MODA is known for well-built, great sounding and stylish gear. Based on its legendary Crossfade M-100 design, Crossfade Wireless 2 is the new and improved version of its flagship Bluetooth cans that offer listener's improvements in sound and comfort. When Crossfade Wireless launched to great reviews last year the company got lots of feedback from owners about how Crossfade Wireless can be improved, and V-MODA responded with Crossfade Wireless 2. V-MODA says it has improved the technology behind its large 50-mm dual diaphragm driver for better sound. They also improved comfort with thicker padding in its memory foam cushion. The M-100, Crossfade Wireless and now Wireless 2 have been especially popular cans with DJs and should be on anyone's shortlist who might be considering a premium Bluetooth headphone experience. For purposes of this review, we'll only be examining the rose gold variant of the Crossfade Wireless 2 that features Aptx, an improved Bluetooth audio codec.

The exotic speaker manufacturer's recent adventure into mainstream consumer electronics has produced plenty of hits. The Focal Listen improved and replaced the company's line of consumer-grade headphones. While at the same time, Focal launched Elear, Utopia and most recently Clear to round out the company's line of high-end headphones. Focal says it builds its headphones with its own signature sound in mind. So, if you're a fan Focal speakers, you should easily warm to any of its new line of headphones. The whole line is known for high detail, seductive warmth with solid soundstage and imaging. Focal claims to accomplish this by building headphones with the same high-tech materials the company uses in the tweeters of its speakers. Focal says Listen Wireless brings all the sound quality of the original Listen headphone's mylar titanium drivers to the wireless realm, along with an incredible 20-hour battery life and the same aptX Bluetooth codec used by Crossfade Wireless 2.
Design & Portability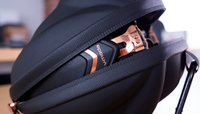 Like a fine piece of jewelry, jet-black earcups contrast with the high-gloss rose gold metal clasps that connect earcups to headband making a presentation that pops with the Crossfade Wireless 2 headphones. The headphones take on an angular esthetic with a lean profile. Don't let the metallic rose gold hue lead you to believe these headphones are designed specifically for ladies, the Crossfade Wireless 2 maintain a rugged androgyny.

V-MODA's Crossfade series allows you to buy customized 3D printed panels you can screw onto the sides of the line's hexagonal earcups. These can offer a truly unique design if you're willing to pay extra. But out-of-box, these headphones look and feel excellent!

The earcups fold vertically into the headband, solidly snapping into place and fit into a stunningly beautiful clamshell case. The case includes an aluminum carabiner, that's one of those D-shaped hooks so you can connect your carrying case to onto almost anything. Opening the rose-gold accented clamshell case may garner some curiosity as it looks like nothing else. Removing the headphones then extended the earcups with an audible metallic snap is an operation that is sure to bring great joy when performed with the panache of popped cuff links. Yes, V-MODA is truly a gift to the style conscious.

Out of the box, the Focal Listen Wireless offers a slick presentation with high-gloss black earcups. Of course, the glossy black is a magnet for fingerprints but I find it more attractive than the fully wired Focal Listen and its brushed aluminum look. Both Listen and Listen Wireless feature a discreet Focal logo over the outside of the earcups. This is a nice touch letting those in the know, know the wearer has the discriminating taste to follow the beat of their own drum, rather than just Beats.

Like its wired Listen counterparts, the earcups fold into the headband and fit into a soft neoprene bag. Overall portability is serviceable, the headphones fit into a compact space. But the presentation is certainly bland compared to the Crossfade Wireless 2.
Bottom Line

This one is close, both pairs of headphones exude quality and style. But the edge goes to V-MODA Crossfade Wireless 2. The rose gold is impressive and unique, and the clam-shell carrying case is unlike anything in headphones today. The inclusion of the spring-loaded hook letting you clamp your carrying case securely to any strap further secures V-MODA's superiority in the style and portability department.

Focal Listen Wireless, with its glossy monolith-black, is an impressive-looking pair of headphones by a company that takes style seriously. If you don't get that impression from Listen, checking out Focal's higher end headphones; Utopia and Elear will confirm that Focal produces headphones that double as works of art.
Winner for Design & Portability: V-MODA Crossfade Wireless 2
Comfort and Usability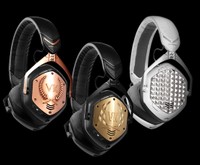 Slide the V-MODA Crossfade Wireless 2 on and they're as comfortable as you would expect at this price range. They only have moderate clamping force on my slightly larger than average sized skull. The only quibble is that the earcups are a little small and barely qualify as "over-ear" headphones. Fortunately the padding is generous and comfortable despite the lack of room around your ears. The faux leather has a tendency to promote sweat and stickiness after spending much time in contact with bare flesh - but this should be a given. Not even the finest corinthian leather will let your pores breathe and keep your skin dry for long.

Crossfade Wireless 2 easily pairs and instantly connects with its primary device when turned on. V-MODA uses a familiar set of tones across all of its Bluetooth products and you'll hear the same tones for connected, pairing, disconnecting and powering off for the Crossfade Wireless 2 headphones that you hear for their portable Remix Bluetooth speaker.

Navigation is easy with a line of solid plastic buttons that offer tactile control with a touch of your fingertip over the right earcup. Play/pause and volume up/down are easily identified without looking or turning on your screen. A switch on the bottom of the earcup turns the headphones off. Conspicuously missing, however, are forward and back buttons. So, if you want to skip a song you are forced to do so with your device instead of on your headset.

Over-ear or on-ear? These days headphone manufacturers are trimming away more and more ear space and calling their headphones "over-ear" without a care to the size of your actual ears. But trim too far and those new over-ear headphones are pressing your lobes like a Ferengi car salesman. Neither Listen Wireless nor Crossfade Wireless 2 are particularly generous with earcup real estate so here is the tale of the tape:
Space Inside the Earcup
| V-MODA Crossfade Wireless 2 | Focal Listen Wireless |
| --- | --- |
| H: 6 cm (about 2.36-inches) | H: 6 cm (about 2.36-inches) |
| W: 4 cm (about 1.5-inches) | W: 4.5 cm (about 1.77-inches) |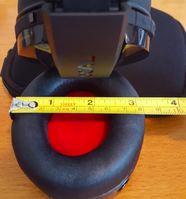 The earcups on the Focal Listen Wireless are a bit wider than Crossfade Wireless 2's and a bit more plush with thicker memory foam covered in soft leatherette material may give your ears just enough room and comfort. But, since the Listen is a sealed headphone, they're not letting your ears breathe. Like the Crossfade Wireless 2, the foam will get sticky on your skin in warmer, more humid weather. The headband on the Listen Wireless is definitely a bit thicker than that of the Crossfade Wireless 2 but didn't give it any significant gains in comfort.

Like the Crossfade Wireless 2, all the standard Bluetooth setup tasks are easily performed on the Focal Listen Wireless. As with most Bluetooth devices these days, wireless pairing and connection are equally easy for Focal Listen and V-MODA Crossfade Wireless 2. Focal uses a female voice to inform you that your headphones are on, paired and connected. Unlike previous generations of Bluetooth, controls for the current generation of Bluetooth equipment has reached a state of uniform consistency and ease-of-use that Arthur C. Clarke would say is truly indistinguishable from magic.

The only "control" nit to pick with Focal Listen Wireless its rubberized buttons around the right earcup. Although tiny identifying markers for volume up/down, play/pause, forward & back are present, they're too small and well… "rubbery" to identify with the touch of your fingertip. Not only is it difficult to tell which button you're pressing, it's difficult to tell if your finger is even on one button or about to press two buttons at once. But, after some use, you'll adapt as you memorize the position of each button in the full suite of controls.

Neither the Listen Wireless nor the Crossfade Wireless 2 offer any isolation outside the acoustically sealed earcup. Neither are noise canceling headphones, they feature absolutely no Active Noise Cancelling features. But for general listening at the best possible audio quality, this is a good thing. Active Noise Cancelling features always degrade the sound quality even if only a little bit.
Bottom Line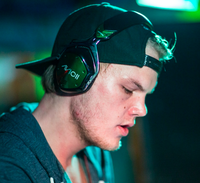 Both headphones score a touchdown and field goal on ease-of-use. Both are a snap to pair, and thereafter automatically reconnect to your device. By the time you've learned the location of the buttons, both headphones are quite easy to control but Focal edges V-MODA here with the inclusion of forward & reverse buttons giving the listener greater control of media without turning on a screen or looking at their device. If you're running a giant playlist on random shuffle as I do, frequently being able to skip a track without pulling your phone out of your pocket is a blessing.

When it comes to comfort there is very little separating these two headphones. The weight is practically identical. Crossfade Wireless 2 weighs in at 309 grams while Listen Wireless weighs an even 300. I've heard other reviews that criticize headphones as too heavy when they weigh in at 300-grams or more. They must all have weak rubbernecks, because, in my opinion, 300-grams feels just right. Any lighter and they'd feel flimsy for something costing in the neighborhood of $300.

Neither headphones are heavyweights but both provide just enough heft that you'll know you're wearing solid plastic of significant quality. Meanwhile, Focal Listen Wireless provides just a bit more on every score. Just a bit more space for the ear, just a bit more plush with a deeper ear-socket provided by the cushion and the inclusion of forward and reverse buttons for Bluetooth music control win this category.
Winner for Comfort & Usability: Focal Listen Wireless
Specifications
| | | |
| --- | --- | --- |
| | V-MODA Crossfade Wireless 2 | Focal Listen Wireless |
| Type: | Circumaural Closed Back | Circumaural Closed Back |
| Driver: | 50mm Dual-Diaphragm | 40mm Mylar-Titanium |
| Frequency Response: | 5Hz - 40kHz (wired) | 15Hz - 22kHz |
| Sensitivity: | 100dB @ 1kHz 1mW | 122dB @1kHz 1Vrms |
| Impedance: | 32-Ohms | 32-Ohms |
| Bluetooth aptX: | Yes | Yes |
| Battery Life: | Up to 14 Hours | Up to 20 Hours |
| Weight: | 309g | 300g |
| MSRP: | $330 USD | $299 USD |
Sound Quality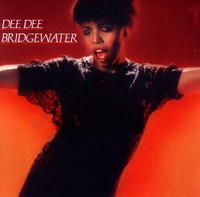 After all the considerations are taken into account and you're left with just you and your music floating somewhere inside your imagination all that really matters is the sound.

When it comes to the sound signature of Crossfade Wireless 2, it's very... V-MODA. That means that if you love the bass, and you're a fan of electronica, hip-hop and maybe even some hard driving metal - these headphones are going to bring a smile to your ears. V-MODA headphones are worn by DJs like Avicii, who puts his logo on his custom earcup covers. It's not just a bass-monster pumping out bloated mid-bass as you might expect from a lesser pair of headphones. The ability for these cans to provide acuity to deep bass is magnificent - and only gets better when you add a 3.5-mm jack and a headphone amp. That's not to say you get gypped in the high and midrange.

The Crossfade Wireless 2 headphones certainly aren't going for a tremendously rich, warm midrange because this is where it rolls off. But they offer detail and in the middle highs that blends nicely with its bass capability providing the listener with a lot of snap and pop through its hefty 50mm drivers. But, everything good comes at a cost.

If your taste in music trends toward jazz, acoustic classic country or intimate lounge acts with an emphasis on vocals, you'll really notice the drop in middle highs. At the same time, the low-end will be so over-represented when it shouldn't be, that it really hurts the overall sound quality, rendering these forms of music muddy-sounding. But that's the price you pay for headphones that are really capable of standing out when reproducing the bass tones in deep house or hip-hop. In headphones as in nature - nothing is free.

What makes this showdown interesting is that the sound signature couldn't be more different between these two. The Focal Listen Wireless picks up and runs with Crossfade Wireless 2's weak points, but at the cost of exactly what makes the Crossfade Wireless 2 a great sounding headphone.

The Focal Listen Wireless won't give you layered bass that envelops and crashes all around you like the Crossfade Wireless 2. But, they will provide a much more balanced and nuanced sound quality. Listen Wireless will give you plenty of lush, warm midrange from its 40-mm Mylar-titanium drivers, exactly the quality Crossfade Wireless 2 lacks. One of the strengths of closed back headphones is that they can amplify the intimate side of your favorite sounds. But it's a challenge to create a wide enough soundstage so the listener doesn't feel stifled or closed in as if the music is somewhere inside the listener's head.

Listen Wireless pulls off a fine balance of soundstage and intimacy. You certainly won't mind hearing the full range of character and playful emotion from the voice of Dee Dee Bridgewater doing her breathy rendition of Les Feuilles Mortes directly into your ears. The upper mids are as warm and soothing as a Percocet, but the drivers still carry enough mass to thump and crash.

The bass reproduction of the Focal Listen Wireless isn't as articulate as the Crossfade Wireless 2. But once you step away from electronica and house and listen to a well-recorded live performance of jazz, classical, or even rock and roll, you'll be enveloped in something truly spectacular.
Bottom Line

Focal wins in sound for providing a good balance of tonality and warmth. But admittedly, it's not a decision for everybody. You have to take into account your own taste in music. If I had to pick one, I would pick Listen Wireless even though I love how Crossfade Wireless 2 sounds, adding an element of "fun" in the low-end. My comparison comes down to how much I lose when exploiting the weakness of either headphone. I feel like I lose less when I listen to bassy electronica on Listen Wireless than when I listen to jazz on Crossfade Wireless 2. As a general rule, I find too much bass when it's not welcomed is less forgivable than too little when more is merrier.
The Crossfade Wireless 2 sounds great whether you're listening to Jon Hopkins seductive downbeat or riding through hyperactive loops with DJ Shadow the journey is compelling. But there is something about kind of experience of hearing Billie Holiday on the Listen Wireless that makes me forget I'm listening to wireless headphones at all.
Sound Quality Winner: Focal Listen Wireless

Conclusion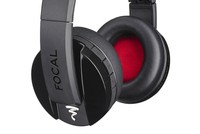 Overall, both the Focal and V-MODA are fine examples of closed-back, wireless headphones with no active noise canceling. Because they're closed-back, they should provide just enough acoustic isolation to make them a comfortable companion for air travel or long focus sessions in a cubicle in the office. The Focal provide a more balanced, all-around sound quality that makes it a go-to for a variety of musical styles. Of course, V-MODA has its distinct sound signature that performs best for much of today's modern pop-music, especially listening anything more bass-forward such as electronica and hip-hop. Both wildly succeed as wireless renditions of fully wired counterparts. The V-MODA Crossfade Wireless 2 as a sequel to its earlier model, provides enough improvements in comfort, build-quality, and sound to make them the must-have upgrade to the V-MODA family. I will be interested in hearing what Focal does next in the wireless realm. Perhaps a Focal Wireless Listen 2 may be on the horizon. However, considering the new and improved Bluetooth codecs available, such as aptX HD and LDAC offering high-resolution audio, a wireless rendition of the company's new Clear headphones would surely garner explosive excitement in the headphone hi-fi community.


Unless otherwise indicated, this is a preview article for the featured product. A formal review may or may not follow in the future.