Is This The End For LCD? Samsung Dumps LCD For New Quantum Dot OLED TVs
Is This The End For LCD? Samsung Dumps LCD For New Quantum Dot OLED TVs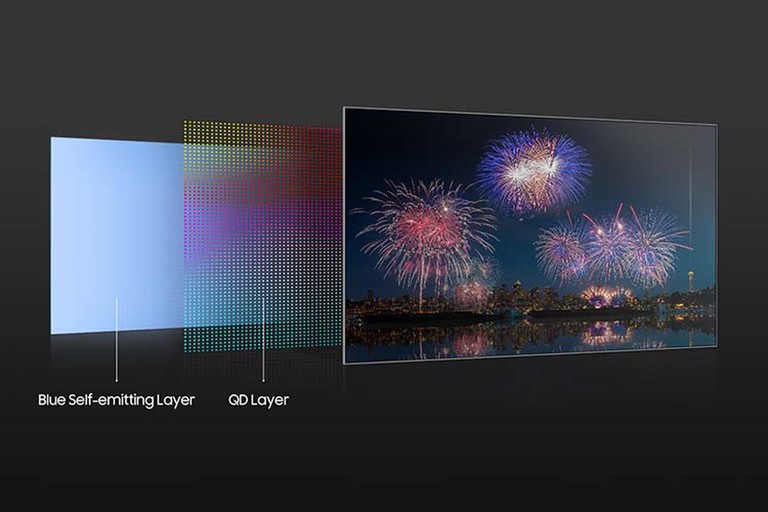 LCD TVs Samsung
All display technologies have natural life cycles, but some are longer than others. When the 65-year reign of the CRT began to crumble in the mid 2000s, plasma technology was there to pick up the pieces. In 2008, I attended CES in Las Vegas for the first time, and was blown away by Pioneer's now-legendary "Kuro" plasma TVs. I bought one right away. (It's still going strong and looking great in my bedroom setup.) But just over a year after I purchased my beloved Kuro, things started to look grim for the future of plasma TVs, as Pioneer suddenly announced its departure from the TV business. Videophiles everywhere mourned the loss and wondered why a company that produced what was widely considered to be the best TV on the market couldn't find a way to make a profit. Over the following few years, plasma TVs from rival company Panasonic improved dramatically (perhaps with some help from engineers poached from Pioneer) until they eventually produced picture quality on par with that of the late Kuro sets. But at the end of 2013, the top brass at Panasonic announced that they too would be exiting the plasma TV business. Once again, the maker of arguably the best TVs available at that time — the Panasonic VT60 and ZT60 plasmas — couldn't make the financial side of the equation work. Being the best simply wasn't good enough. In 2014, LG and Samsung also discontinued producing plasma TVs, and that was pretty much the end of the line for plasma TVs. For me, and for many others, the death of plasma came too early. Back in 2014, OLED technology was still a few years away from producing a viable alternative to the plasma TV, so LCD TVs became the only option. I won't mince words here; I have never much liked LCD TVs. I will admit that they have improved significantly in the last several years, and that the best offerings from companies like Samsung and Sony do perform well in several ways. But for me, they have never provided the natural image quality and easy "watchability" of the best CRT, plasma, and OLED TVs. Despite their shortcomings, however, LCD TVs have enjoyed a long run, and for several years they were the only game in town. But now, we are once again at the end of an era, this time for LCD TVs. The technology won't vanish as quickly and completely as plasma did — smaller and TVs and budget models will most likely continue to use LCD panels for many years to come — but the sun certainly looks to be setting on the high-end LCD TV as we know it.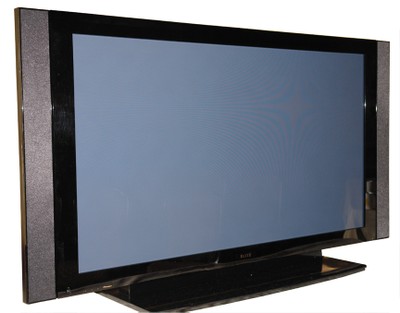 Pioneer Kuro Plasma HDTV

Just as the falling profitability of plasma TV production put an end to Pioneer's and Panasonic's best efforts to sustain the plasma TV business, LCD production has seen significant change as new Chinese competitors have flooded the market with inexpensive panels. This oversupply, coupled with decreasing demand for LCD TVs in the OLED era, has caused Samsung — which has long been LCD's biggest champion — to change course. In August of 2019, Samsung's Display division decided to shut down one of its LCD production lines, decreasing the company's output by 90,000 units per month. In September, another production line with a monthly capacity of 30,000 panels was also shuttered. Samsung then announced that the company was in the beginning stages of a long-awaited jump from LCD to OLED TV production. But while all current OLED TVs (from any brand) use panels built by Samsung's crosstown rivals at LG, Samsung's upcoming OLED TVs would use a new kind of OLED panel developed in-house. The QD-OLED, as Samsung calls it, is a hybrid display that will reportedly offer the best features of OLED (such as infinitely dark black levels and wide viewing angles), combined with the "quantum dot" technology that Samsung currently leverages to make its best-in-class LCD TVs. The new Samsung QD-OLED panels use blue OLED emitters, with red and green quantum dots printed over the emitting layer. These quantum dots convert the blue light to red and green light, thus completing the RGB triumvirate necessary to produce an image. Back in August, Samsung Display CEO Lee Dong-hoon told The Korea Herald that "the company is making good efforts" to develop the QD-OLED panels and build its first OLED TVs since abandoning the technology after a short dalliance in 2014. But when Lee made those comments last year, the The Korea Herald also reported that "there have not been any investment plans on QD-OLED production confirmed by the company so far."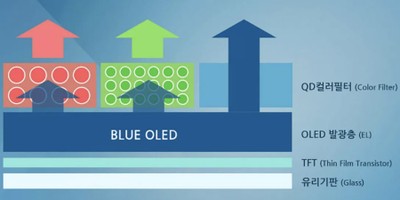 Fast-forward to October 2019, when Samsung announced plans to invest $11 billion in QD-OLED production. According to The Korea Times, Samsung would allocate the funds to repurpose and retrofit a former LCD-manufacturing facility in order to produce "high-margin QD-OLEDs" in screen sizes larger than 65 inches. The revamped facility is now slated to begin the mass production of QD-OLED displays in 2021. It makes sense for Samsung to accelerate the commercialization of QD-OLED if the company wants to remain a leader in the high-end TV space. Many enthusiasts and industry experts agree that, generally speaking, OLED TVs perform better than their LCD counterparts. And while Samsung has ranked number 1 for 13 consecutive years in terms of revenue in the global TV market, that leadership position relies on the sales of high-margin, high-end TVs in larger sizes. At the cheaper end of the market, it's a very different story. Around this time last year, the information analytics firm IHS Markit reported that, for the first time ever, the China-based TV manufacturer TCL had sold more TVs in North America than any other brand, including the once-untouchable Samsung. It wouldn't make financial sense for Samsung to try to fight TCL and various other Chinese newcomers for the sales of low-priced, low-margin LCD panels. In fact, Samsung actually sold its old LCD manufacturing equipment to a Chinese display manufacturer called Efonlong, which is based in Shenzhen. Instead of fighting for scraps at the low end of the market, the South Korean giant will continue to fight for the top spot among higher-end TVs, such as the OLEDs produced by its compatriots at LG.
And now it seems that LG is also looking to divest itself of major LCD panel production lines. In January of 2020, shortly before the world was turned on its head by the coronavirus pandemic, reports from Korea indicated that LG was in the process of negotiating with an (unspecified) Chinese company to sell LCD manufacturing equipment from LG's manufacturing line in the city of Paju, in Gyeonggi Province, South Korea. LG Display then formally announced in mid February that it will end the domestic production of LCD TV panels by the end of 2020. Soon afterward, at the end of March, Reuters reported that Samsung would also end all of its production of LCD panels by the end of this year. Even Vizio, which quickly became a powerhouse consumer electronics company thanks to its focus on affordable LCD TVs, has announced that it will be releasing its first OLED TV later this year. Only Sony has remained truly agnostic, producing flagship models in both OLED and LCD form.
Meanwhile, Sony and Samsung are both already building next-gen display technologies like the large-format microLED "walls" that the companies have presented at trade shows, and sold to corporate customers, museums, and billionaires. For now, these cutting-edge displays are prohibitively large and too expensive to challenge OLED's domination in the world of high-end TVs, but it's only a matter of time before OLED reaches the end of its life, too. My hope is that the OLED business remains viable long enough for companies like Samsung, LG, and Sony to produce a truly superior (and affordable) successor before pulling the plug on OLED. After Pioneer quit making plasmas, there was a period of time during which any new TV you bought, no matter how much you were willing to spend, was objectively worse than a two-year-old Pioneer. In 2011, for example, I heard stories of videophiles spending two or three times the original MSRP to score a 2009 Kuro on eBay. And the same was true a few years later, when Panasonic left the plasma business. I remember telling a friend in early 2015 that the the best 60-inch TV you could buy was a Panasonic ZT60 plasma from 2013. Now try to imagine a scenario in which the best available smartphone or laptop was a two-year old model from a company that had since exited the category altogether. Pretty crazy, right? With any luck, we can avoid this kind of technological gap-year during the next transition phase in display technology. I will be very curious to see how Samsung's new QD-OLEDs perform compared to OLED TVs from LG and Sony (and whether Samsung will actually be able to start building them in 2021, given all of the obstacles currently facing the AV industry — and everyone else — because of the COVID-19 pandemic). What will the next wave of home display technology look like, and what will eventually inherit the crown that OLED has taken from its liquid crystal predecessor? Share your thoughts in the related forum thread below.
Confused about what AV Gear to buy or how to set it up? Join our Exclusive Audioholics E-Book Membership Program!
Recent Forum Posts:
brianapp posts on September 22, 2020 12:36
Crts went away because there were huge, had picture defects inherent in the design, and had a practical screen size limit. Plasmas went away because at a competitive price the proft was too small, LCDs got better and very close in quality, and for the high end OLED was an option. Now LCDs can be very good at 1/2 the price of an OLED. Until OLED can get very close to the price of a good LCD I don't see LCDs going anywhere.
Gmoney posts on July 01, 2020 04:22
slipperybidness, post: 1395626, member: 56559
@Gmoney
Take a deep breath….

Panteragstk posted a link that is most likely to help you out, dunno what your complaint is on that???

I was just telling you how I handle this type of problem, so I don't get into this exact situation that you got yourself into. I write the code down somewhere that it can't possibly get lost, but is still discrete and likely I am the only person that even knows it is there and where to look for it.

My bad, Sorry about being curt, I found out how to reset to Factory settings. I got online with Vizio, in a chatbox. It's really Simple all I had to do was hold down the input button and the volume button down for 10 seconds on the back of the TV and Wala!! TV Automatically went into factory reset mode! So if anyone forgets to Write down their 4 pin code all you gotta do is Hold Down the input button and the volume - button Simultaneously for 10 seconds. Now thats for All Vizio 4K HDTV's.
Gmoney posts on June 07, 2020 05:36
Guess I'll just go out and buy a Sony UHD Top of the line 8 k and just Upgrade My Yamaha a1080 to a Yamaha 2020 AVR. Those two are the best most Reliable best QC. Best Customer satisfaction and those two Manufacturers don't pair up better with anything else together. I just leave Denon, Pioneer and Onkyo Marantz to the rest of the best of. 2nd, 3rd, and so on ain't to bad when your in the top ten.
Just have to remember to use a black Sharpie for the pin code.
Gmoney posts on June 06, 2020 09:27
Crickets
slipperybidness posts on June 04, 2020 16:17
@Gmoney
Take a deep breath….

Panteragstk posted a link that is most likely to help you out, dunno what your complaint is on that???

I was just telling you how I handle this type of problem, so I don't get into this exact situation that you got yourself into. I write the code down somewhere that it can't possibly get lost, but is still discrete and likely I am the only person that even knows it is there and where to look for it.
Post Reply