Onkyo, Pioneer Looking Strong in Fight to Survive 2021
Onkyo, Pioneer Looking Strong in Fight to Survive 2021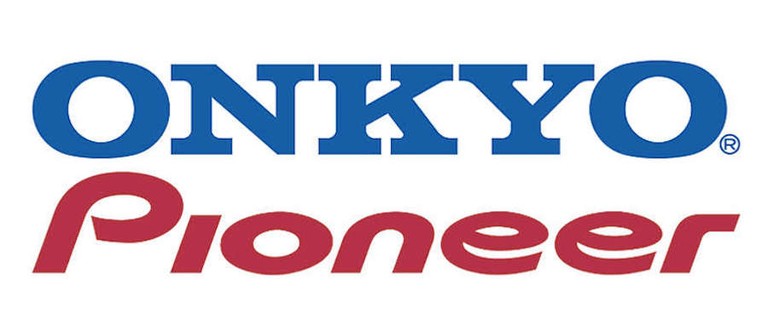 Onkyo/Pioneer in Fight of its Life
Rumors of Onkyo's bankruptcy have been greatly exaggerated! But as its fiscal year draws to a close on March 31st, the historic Japanese audio firm may be pulling-off a spectacular Hail Mary and turning its fortunes around for 2021.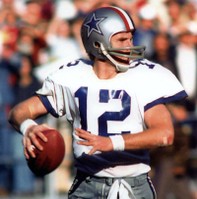 To say 2020 was a rough year for Onkyo is an understatement. Last summer we reported that Onkyo USA closed its doors for good and handed-off North American distribution to Klipsch (under 11 Trading Company). This was just part of a plan that included much internal restructuring in both Japan and its global businesses. Although we may never know the details, it may have been Onkyo's steely self-confidence that curtailed the Sound United deal to purchase Onkyo and its properties including Pioneer.
But the company's 2020 difficulties also included reports from customers and dealers alike facing difficulty getting product, parts and warranty repairs. This is what led to late year speculation that Onkyo had either closed its doors for good, or at the very least was suffering from serious supply chain issues. Problems with supply were understandable in 2020, it was a bad year for us all, but may have hit the Japanese audio industry particularly hard. Between COVID-19 lock-downs and a fire at a Japanese AKM plant that wiped out important digital audio components used in A/V receivers, supply issues were almost certainly felt across the industry. For Onkyo it was salt rubbed into already significant wounds. But no matter how bad it got, it only seemed to add to the company's resolve to fight.
As winter 2020 set in, we heard the bad news that Onkyo was insolvent. No, Onkyo never filed for bankruptcy, at least not yet. Insolvency is where a company cannot pay its bills, a financial state that was a first in Onkyo's long history. Bankruptcy on the other hand, is a measure taken to address insolvency. But Onkyo wasn't there yet and instead decided to work its plan to get out of trouble. Restructuring its global business was only part of that plan. To maintain an already strained football analogy, Onkyo was going to throw the ball in possibly the most dramatic play of its life.
Is Onkyo Out of Business? YouTube Video Discussion

Onkyo was Prepared for Troubles

Insolvency hit Onkyo after reporting a global revenue decline of 49.3% in its fiscal year 2020 with a record net loss of over $90-million (from FY 2019). The Tokyo Stock Exchange gave Onkyo a limited window of time to get itself together or be delisted from the JASDAQ stock exchange. But we'll soon see if Onkyo's resolve to stay in the fight has paid off, because that JASDAQ deadline is at the end of its fiscal year, March 31st, 2021.
"But for Onkyo, COVID is truly only part of the story. In fact, for years now the company has seen its fortunes decline – losing money every year since 2013 (in terms of ordinary profits). The industry had turned, and in 2012 the company owners began a concerted effort to find a buyer for the business."
- Ted Green, Strata-Gee.com
Onkyo had been preparing for difficult times long before we even knew about COVID-19, despite losses and compounding problems that may have sunk another company, Onkyo had already been working a recovery plan. But is Onkyo's plan working? According to Ted Green, business strategy insights expert and founder of Strata-Gee.com, Onkyo's plan seemed to be showing positive signs as recently as last November. Green's excellent article on Onkyo provides more insight into the specifics of Onkyo's plan over 2020.
Positive Signs for Onkyo
The chart below compares fiscal Q1 2020 with Q1 2021 in two important metrics, sales and profit (loss in Onkyo's case). The graph's unit of measure is 1-million Japanese Yen.

The loss in sales between the two quarters were disastrous, but the losses in operating profit were at least moving in the right direction, despite 2020 dropping a bomb on the company. It shows that although Onkyo suffered over 70% decline in sales, it still managed to stop 7.5% of the bleeding.
Onkyo & Pioneer Look for a Strong 2021

Onkyo could be on the threshold of a comeback this year. Both Onkyo and its subsidiary Pioneer showed up at this year's virtual CES event in January locked and loaded with new lines of A/V receivers. Onkyo is looking competitive packing new technology with HDMI 2.1, 8K at up to 40Gbps and Dolby Atmos in its lineup. The company also features competitive pricing with its 2021 line starting at $499. Onkyo's entry level TX-NR5100, a 5.2.2 receiver is going to give Yamaha's new RX-V4A a run for its money as an accessible choice in A/V this year, both MSRP at around $500. Onkyo's new line also includes the TX-RZ50 a 7.2.2-channel receiver with seven HDMI inputs and two out, which will retail for $1099. Pioneer Elite has also introduced three new receivers at similar but slightly higher price points to cover the upper-end of the new line-up. Onkyo has even abandoned its in-house room correction, AccuEQ in favor of the Dirac Live calibration system for its upper-end models, starting with the TX-NR7100. AccuEQ turned out not to be so popular, so Onkyo seems to have left it behind along with its past HDMI problems. 2021 looks to be a fresh start for the Japanese audio company. We'll learn more about demand for the new products starting in June 2021 when the new line launches into retail.

We don't know for sure what will happen to Onkyo over the next month, or if it will be forced off the JASDAQ and into a possible bankruptcy. But based on its retail ambition and recent stock performance, it looks like Onkyo is going to continue... for now. The 6-month view of its stock price hides the cliff it fell off back in 2018. But it does show movement going in the right direction over the last month. Perhaps that's something that can be built upon, even if Onkyo is just looking for a stronger footing from which to finally sell.
But here's to hoping Onkyo rises from the mess that was 2020, like the proverbial phoenix from the ashes. I believe we're all better off with a strong Onkyo providing competition, more choice makes our hobby better. If Onkyo died or sold, we'd lose a real part of audio history. Onkyo has been an independent company, still partly owned by the same family that founded it in 1946. Onkyo has earned its place in history as one of the true legendary, aspirational brands in audio.
Confused about what AV Gear to buy or how to set it up? Join our Exclusive Audioholics E-Book Membership Program!
Recent Forum Posts:
lovinthehd posts on April 07, 2021 23:28
johnner1999, post: 1473953, member: 35001
thats how Dirac works. Your computer captures the audio samples and sends it to UK where a supercomputer analysis it. Then moments later you download the results onto your AvR from your computer. At least from what I've seen.

Seems you can use the avr alone, tho? Maybe I need to dig some more, tho
johnner1999 posts on April 07, 2021 23:00
lovinthehd, post: 1473418, member: 61636
Yes, that indicates that you can use a calibrated mic/computer setup instead of the built-in app in the avr…..

thats how Dirac works. Your computer captures the audio samples and sends it to UK where a supercomputer analysis it. Then moments later you download the results onto your AvR from your computer. At least from what I've seen.
lovinthehd posts on April 05, 2021 14:56
EBN, post: 1473417, member: 82603
Watch this video. I don´t know anything more.

oFMhW6BLCT0

Yes, that indicates that you can use a calibrated mic/computer setup instead of the built-in app in the avr…..
EBN posts on April 05, 2021 14:55
lovinthehd, post: 1473414, member: 61636
Will the avrs have the ability to incorporate the calibration files from other mics or is Dirac in these avrs done via external computer that can accommodate any mic calibration file?

Watch this video. I don´t know anything more.
oFMhW6BLCT0
Hetfield posts on April 05, 2021 14:53
EBN, post: 1473412, member: 82603
Saw that at AVSForum before the 700 range models was released, some Denon insider at German said they are considering it. I think D&M will keep very close watch how Onkyo and Pioneer sells with Dirac and the feedback. I`m puzzled why Yamaha engineers still living in stone age, unless they have done some critical changes to the YPAO version of upcoming top three models.

@M Code Onkyo and Pioneer will ship the cheaper mic with these units, so Umik-1 or similar better one is likely bought for those who want best results from Dirac. Check the price of Onkyo NR7100 / LX305 and Denon X3700H (1300$), how they can sell it so cheap? While people are always saying the fees company has to pay are higher for Dirac than for Audussey. I thought the pricing would have been higher than for D&M products, but quite the opposite.
Yeah. YPAO is not great I agree with that.
Sent from my Pixel 4 XL using Tapatalk
Post Reply