Onkyo USA Hands Distribution to Klipsch: Is Onkyo in Trouble?
Onkyo USA Hands Distribution to Klipsch: Is Onkyo in Trouble?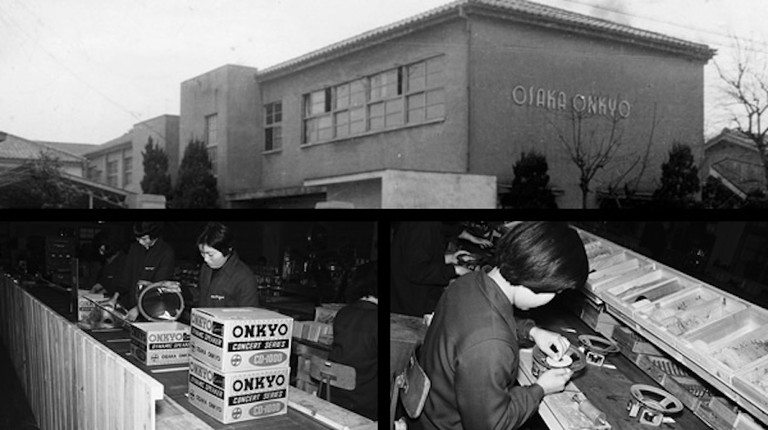 Onkyo, 70th Anniversary
The COVID-19 crisis has been difficult for us all, but one area of the economy that's been particularly hard hit is retail sales. Over the past month, North American Onkyo dealers were notified of an abrupt distribution change in a "notice of termination" for their agreement with Onkyo USA, the division of Onkyo will no longer be fulfilling orders. The terminated agreement covers distribution for all brands held by the company including Onkyo, Pioneer, Pioneer Elite and Integra. But Onkyo audio-video systems aren't about to disappear from the shores of North America. The company has reached an agreement with Klipsch owner, Voxx International Corp to replace Onkyo USA. The notice received by dealers hints that the COVID-19 crisis may have played a role in the sudden switch, stating that "recent changes in the world economy" have contributed to the decision to enter into this deal with Voxx.
For its part of the new "strategic distribution alliance", Voxx has created a dedicated subsidiary called "11 Trading Company LLC" that will handle all ongoing Onkyo/Pioneer orders, warranties, returns and customer support. But the entity formerly known as Onkyo USA Corporation is no more, ending a 45-year run as Onkyo's exclusive sales, marketing and distribution division for the Americas, effective July 29, 2020.
President and CEO of VOXX International Corporation, Pat Lavelle provided an upbeat quotable for the official public Press Release:
"...we are expecting a very strong year for our premium audio operations. Paul Jacobs and the Klipsch team have done an excellent job in developing high-end, premium audio solutions, while expanding distribution and partnerships. This alliance with Onkyo and Pioneer is a perfect example of the types of alliances we seek and should help drive growth in our business this year and beyond."
What's Really Happening with Onkyo?
News of Onkyo's North American distribution hand-off comes one year after talks fell through that would have sold Onkyo's entire home A/V business to Sound United, owner of a stable of familiar brands that includes Denon, Heos, Polk Audio and Marantz. The sale would have provided Sound United with Onkyo's own respected properties that expanded with its purchase of Pioneer in 2015. The potential mega-audio-conglomerate-making sale only got as far as a non-binding term sheet between the two companies in 2019 before talks were terminated. Just one year before that, in 2018 Onkyo performed a similar deal that turned over European distribution to Austrian company Aquipa GmbH. Onkyo keeps getting leaner, could shedding weight be a sign of where Onkyo is going?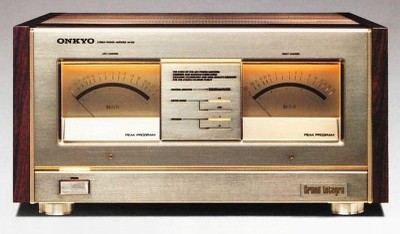 In theory, nothing really changes for customers and dealers, except that instead of Onkyo USA they'll get product from the company that owns Klipsch. Onkyo is one of Japan's most venerable audio companies that's been in business since 1946 and recently celebrated its 70th anniversary in 2016. Onkyo remains family-owned, with the Ohtsuki family still the majority shareholder with a 26% stake in the company. Regardless of the company's future direction, Onkyo remains one of the most reliable brands in the mid-tier home A/V market, but the industry itself is changing rapidly. In the last decade, we've seen consumer audio-video technology getting smaller, more mobile and wireless. Meanwhile, A/V for the home converges with home automation ecosystems. Adapting to these new, fashionable consumer demands has brought tremendous growth to companies that can aggressively innovate as the future of home entertainment evolves with Internet of Things. But is Onkyo's shedding of commitments a result of a shrinking market for traditional household hi-fi systems? Surely, having a "killer sound system" in your living-room will always have an allure to a viable niche market.
"We keep hearing how the specialty audio industry is shrinking as Gen Z'ers embrace portability and streaming as their de facto standard for AV consumption. However, I'd like to keep a more optimistic view that there is still a large enough audience of those that will continue to embrace home theater components especially in these times when movie theaters are closed. Brands that stick to their roots while also embracing the demands for tomorrow will continue to flourish. As an Onkyo fan, I'm rooting for them."
- Gene DellaSala, President of Audioholics.com
Brick-and-Mortar Shops and A/V Receivers: Carry On Wayward Son?

As for whether or not the traditional home audio market is actually shrinking, or merely changing. In his book, The Four (Apple, Amazon, Facebook and Google), Marketing guru and NYU Prof. Scott Galloway writes of similar modernization-pain occurring in the retail landscape. Despite growth in the bookends of the retail spectrum, dollar stores and luxury retailers like Apple Stores, boarded-up neighborhood shopping malls and closures of traditional department stores have led many to conclude that traditional retail is being killed off by online shopping. But Galloway writes: 
"The truth is that the death of physical stores has been vastly overstated. In fact, it's not stores that are dying, but the middle class—and, in turn, the businesses that serve that once-great cohort and its neighborhoods." - Scott Galloway, The Four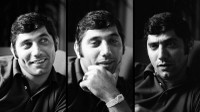 Audio-video may be succumbing to similar market forces as retailers in general. So, perhaps home A/V systems aren't experiencing less demand, so much as fewer young people can afford the home to put it in. In decades past young men, the primary demographic for a hi-fi system in the 1960s, were tantalized by fine home audio ads while reading Joe Namath talk about living "good life" in a Playboy Magazine interview. Who wouldn't want fine audio for their own living-room? But In lieu of a living room of their own, today's young people turn to mobile devices, headphones or maybe a soundbar. Meanwhile, the largest growth area in the modern home A/V market explicitly serves luxury consumers with voice or wireless network-controlled home automation with multi-zone audio. Perhaps it's just that middle-ground between the two extremes bottoming out. There should always be room in this hobby for solid-quality A/V receivers like those made by Onkyo. I truly hope the company isn't going anywhere soon.
What do you think this means for the future of Onkyo? Share your comments in the forum thread below.
Confused about what AV Gear to buy or how to set it up? Join our Exclusive Audioholics E-Book Membership Program!
Recent Forum Posts:
PhilCohen posts on September 04, 2020 01:39
By the way, undoubtedly, some of you have large, acoustically treated home theater rooms with beautifully designed interiors, projectors, screens, all set up by professional home theater installers. I can dig it. I'm not envious or trying to "Keep Up with The Joneses" but my environment is more modest: not a true home theater, but rather the equipment of a home theater crammed into a 14" x 14" bedroom, with another 14" x 14" room to hold my computers, exercise bike, CD-R (and home-burned DVD-Audio) collection and all of my "Museum Grade" spare audio & video equipment. I do the best that I can in that limited space.
We all have different priorities in selecting equipment, and what qualities we look for in that equipment. Do you prefer stereo-only or do you also enjoy surround sound? What type of music do you listen to? Do you value a speaker's ability to play loud with deep bass, or do you look for the ability to reproduce acoustic & classical music instrumentation with concert hall realism? There is no one right system for everyone.
If I ever set up and play my spare set of equipment, if the Emotiva amplifier is unreliable, hum-plagued junk, then I can use my reliable Adcom GFA-7700 5-channel amplifier, and simply not use the 6th & 7th speakers from my Klipsches(they're RP-502S "surround" speakers). My collection of Blu-Ray discs is mostly music-related and I have only 6 discs in my collection that have 7.1 sound.
I knew about some of the shortcomings of Emotiva (the company) and their equipment from the outset. I knew that some users encountered hum & buzz and that the company wouldn't repair discontinued models. Thanks to your forum, I have become aware (albeit too late) of other controversies surrounding Emotiva: their unwillingness to sell service manuals or schematics (so that independant repair shops can't repair the equipment that Emotiva refuses to work on), and the fact that Emotiva's 5-year warranty may become unuseable if the model is discontinued during those 5-years, and that the company is in violation of a federal law requiring a manufacturer to keep a supply of repair parts for 7 years after the date of purchase (or after the date of product introduction.) Alright, my piece of junk arrives tomorrow. I may never unbox it. Live and learn.
Update: I took the Emotiva amp out of its carton, but left the unit sealed in the cloth bag. Space limitations meant that I couldn't store the carton inside my house (i put the carton in my garage) Of course, I wouldn't store the amplifier itself in the garage, where tropical summer heat would have ruined it.
My attempts to complete my "Museum Grade" spare system are on hold, at least until Sony brings out their next generation televisions (at some point in the next 2 years). I'm somewhat burned out by shopping and facing space limitation issues in storing all this stuff. Anyhow, as one YouTube T.V. reviewer has said, "The best Television is the one you already have that works"
PhilCohen posts on September 02, 2020 16:39
Emotiva (claims) to have now shipped the amplifier to me. Maybe, when I receive it, I won't open the carton, and I'll either sell it off or give it away. By not opening the carton, it will be "New".
PhilCohen posts on September 02, 2020 14:24
TLS Guy, post: 1415654, member: 29650
You really are a glutton for punishment, aren't you? Now you want to add an Emotiva amp to your junk pile.

Maybe you're right, and the equipment that I'm accumulating(as a spare or future system) IS junk (or at least the Emotiva amplifier is). I thought that the other items in my spare system (By Klipsch, Oppo & Integra) were reasonable quality equipment, but, obviously not by the standards of wealthy collectors of "High End" equipment.
PhilCohen posts on September 02, 2020 02:12
Maybe, ultimately, Emotiva (for one reason or another) won't be able to build an amplifier for me, and then it won't be an issue….except to get a refund. On an earlier attempt to buy an amp from them (Jan.2019), they ran into problems with customs and had four shipments of Chinese parts and OEM CD players impounded. With uncertainty over whether they could resume manufacturing , I cancelled that order.
TLS Guy posts on September 02, 2020 00:57
PhilCohen, post: 1415671, member: 33219
It was actually a 7-channel amp that I was looking for, and there were recent, steep price increases on Outlaw & ATI.

I would personally avoid 5 and 7 channel amps, that is a lousy idea. I would purchase four rack mounted Crown or QSC amps. You will be far better off. The amps won't be stealing power from each other and the rig will be much more reliable. I only use two channel amps in my rig, 9 of them. I think with complex major systems you have to have a real weather eye on reliability. As you build up ever more complex systems the need for reliability goes up exponentially. A bunch of amps in one box does not cut it.
Absolutely stay far away from Emotiva. I understand they will not repair their gear at all out of warranty. They would not repair an amp of Gene's. As well as that being against the law, it is awful customer service. The sooner they are gone form the scene the better.
Post Reply