Abrupt End to HD DVD From Paramount and DreamWorks
Abrupt End to HD DVD From Paramount and DreamWorks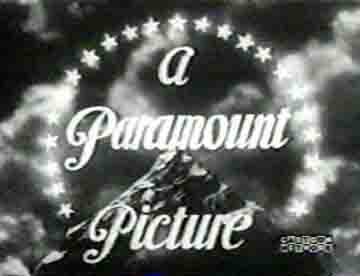 Paramount Blu-ray coming soon
All that's left of the format war now are the official announcements of HD DVD abandonment. Thus far it had only been speculated that Paramount was going to walk out on some of its announced HD DVD releases. And it looked like DreamWorks was going to be left holding the bill on Toshiba's failed format.
VideoBusiness.com confirmed yesterday that Paramount and DreamWorks have officially pulled out of the format as of March 4. Into the Wild and Things We Lost in the Fire will be the last HD DVDs released by Paramount Home Entertainment.
DreamWorks Animation has pulled out of previously announced HD DVD titles including the March 11 Bee Movie and Sweeney Todd slated for April 1. Standard DVD will make the release dates but Blu-ray versions have yet to be announced. The HD DVD release of Star Trek: TOS season two wasn't mentioned in the article. But it was probably scrapped as well - the project just won't get a chance to live long and prosper.
That's a big change in DreamWorks chief Jeffrey Katzenberg's tune. Earlier this week he said the chances of a Bee Movie HD DVD release was up to Toshiba.
Last week, after Toshiba quit HD DVD, Paramount said it would stop making the discs completely and switch to Blu-ray. But for now, Paramount and DreamWorks have yet to announce any Blu-ray titles.
Recent Forum Posts:
Wayde Robson posts on March 01, 2008 14:19
Seth=L, post: 382556
Good job Michael Bay, way to stick it to HD DVD.
Heehee, Michael Bay sure takes a beating around here.
Seth=L posts on March 01, 2008 00:35
Good job Michael Bay, way to stick it to HD DVD.
Jack Hammer posts on March 01, 2008 00:19
Just because the studios may not yet be able to release movies on BD doesn't necessarily mean they can't stop releasing movies on HD. I really have a hard time seeing toshiba suing, at least successfully, anyone for not releasing more movies in HD dvd. The sooner it gets resolved, the sooner I can watch Transformers on BD.

Jack
skads_187 posts on March 01, 2008 00:05
Nice, let them start concentrating on BD's, good move.
Post Reply