Environmentally Friendly TVs - It's Easy Being Green
Environmentally Friendly TVs - It's Easy Being Green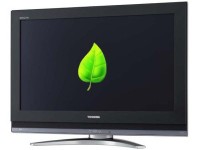 Earth Day's over, but if you were a little negligent on your roadside cleanups or incorporating hemp clothing into your wardrobe, there are still things you can do to green up your image – starting in your living room with the energy consumption of your TV.
Start with the numbers: according to research from cNet labs, HDTVs in general can cost anywhere from $30 to $230 to power each year, based on the amount of energy they consume. Factors like large screen size can make many models no more efficient to run than a refrigerator, the notorious bad guy in energy consumption.
Though $230 a year may not be enough to shock a consumer out of the purchase of a big screen plasma TV, there's more than just energy at stake in the TVs we buy. Hazardous materials, sloppy production practices and an inability to stay on top of the latest earth-friendly technologies are issues consumers pay attention to – which makes it commercially viable for HDTV manufacturers to get on board the green, energy-efficient bandwagon.
Green TV Advances
If you're on the verge of purchasing a new TV, you have the luxury of looking for green elements in advance. One feature available in many models is automatic brightness control, which automatically adjusts the brightness of your TV based on the ambient lighting in your room. The darker the room, the less energy required to power the backlight and the less energy consumed.
The Philips 42PFL5603D, a 42-inch 1080p LCD flat panel showcased way back at CES 2008 and dubbed the Eco TV, is just one model that implements automatic brightness control. This TV also takes the technology a step further by featuring a sensor that can adjust the picture brightness based on the type of image on the screen – the backlight is automatically dimmed during nighttime or dark scenes, conserving energy for daytime or brighter scenes. A power-saving mode that can be turned on and off manually and its adherence to the Restriction of Hazardous Devices criteria limiting the quantities of dangerous substances like mercury and lead make it possibly the greenest TV available.
We Can Make it Greener
The future of green TV lies with Sony, who have released an LCD Eco TV of their own in their 2009 addition to the Bravia line, the Bravia WE5. These TVs have gone extreme green (almost creepily green), built with Smart Presence sensors that can detect body heat and turn off the picture on your TV when you leave the room, leaving the sound going so you can listen from the bathroom if you want to. The TV can sense when you return, and switches the picture on automatically so you don't miss a thing. Should you fall asleep in front of the TV (which, hey, who hasn't?), an automatic timer will throw the TV into standby mode after 30 minutes to save you money. This model also features the "world's first micro-tubular HCFL backlight" (HCFL being Hot Cathode Fluorescent Lamp), which is said to cut power consumption while a TV is on by 40 to 50 percent.
Sounds pretty good, but what about notorious energy-guzzling Plasma TVs? Panasonic, just one manufacturer paying attention to the green image of their Plasma televisions, showcased their new line of energy-efficient S1 NeoPDP panels at CES 2009, which have cut energy intake by a third to a half and have also cut casing width nearly in half. No lead makes them greener, and all these features combined put them in the energy-efficient ballpark of many LCDs. Still, it seems plasma TV technology is just playing catch up, rather than pushing the 100% recycled green envelope, and the eco-advances often mean heftier price tag once the models reach the market. But at least there's hope for those who favor the advantages of plasma of someday living with a clearer eco-conscious.
My current TV has an Energy Star…is that enough?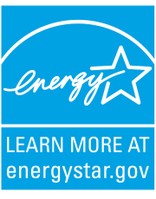 In November 2008, the EPA (Environmental Protection Agency), the Department of Energy and the National Resources Defense Council made significant changes to the guidelines for doling out the magic Energy Star sticker.
Formerly, TV sets were ranked only on their performance when in standby mode alone, based on the assumption that TVs are off more often than they're turned on. However, the new regulations are beefed up with criteria for when the set is turned on as well. Though the actual criteria is based on mathematical formulas for precise energy-saving features, a basic rule of thumb is that a TV with an Energy Star must be at least 30 percent more efficient than those without the sticker.
While it may stroke your environmental ego to simply run out and choose an HDTV with this label, looking beyond the sticker will gain you a lot more points with Mother Earth. Keep in mind that Energy Stars are given out based on the competition in specific designs of consumer products, not in the overall market. For example, a plasma TV with an Energy Star is only coming out ahead of other plasma TVs, not ahead of LCD TVs or projection TVs. Basically, all that sticker says is that you're getting a plasma TV that has made energy efficiency improvements based on the prior year's model, not necessarily that you're getting the greenest TV on the market.
If you really want to green your TV purchase, think outside the picture-box and look into other enhancements to the Energy Star compliance regulations. Energy Star gives bonus points to partner manufacturers who green up their production practices and spread the word of green initiatives to workers. Making use of Energy Star equipment in their processes and marketing the Energy Star logo on websites and promotional materials are all actions that are looked upon favorably, as are any documented and approved green initiatives not listed in the criteria that are taken on by manufacturers. After all, a green end product is essentially meaningless if a company wreaks havoc on the environment to build it, so good for Energy Star for taking their ratings a step further. Now it's up to us to dig into manufacturer processes as a creative means to green our buying habits.
Are You Inadvertently Putting Your Green Initiatives in Standby Mode?
In order of efficiency, the hierarchy for TV energy consumption goes like this (from highest to lowest):
Plasma

LCD

Projection

CRT
Interestingly enough, the highest consuming TV types are also the most popular nowadays, as are larger screens, the second factor in television's environmental destruction contribution. Does that mean, if you have a sweet 50+ inch plasma sitting in your living room right now, you're going to have to disassemble and properly recycle its parts in order to clear your environmental conscience? Not necessarily. There are measures you can take at home to decrease the enormous footprint left by your big screen. It starts with a lesson on phantom power.
Whether your best intentions led you to buy the latest, greatest, greenest HDTV on the market or you're still giving face-time to your energy sucking plasma, you could still be relinquishing valuable energy dollars thanks to that little red, blue or green light that keeps on glowing once you've turned your TV off.
That seemingly harmless glow actually indicates that your TV is not off, but only in standby mode, a functionality which manufacturers claim makes the set quicker to turn on the next time you use it. What this light actually indicates is phantom power, also known as vampire power, idle current and phantom load. On its own, that one little red light may not be adding substantial amounts to your energy bill, but coupled with your DVD player, your stereo and various kitchen appliances, studies say you could be spending anywhere from 3 to 10 percent more on your energy bill thanks to phantom power.
Pulling the Plug on Phantom Power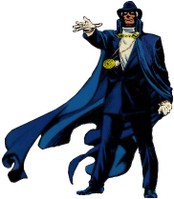 Many new TVs are built with separate power buttons, one to go into standby and one to shut the set down completely. But if your TV doesn't have this technology, the good news is solving the phantom power problem is as easy as plugging in to a power cord. Plug all your home theater devices, from TV to game console to amp and DVD player, into a single high-voltage power bar (or two if necessary), and shutting your devices off completely is as easy as the flick of a button. No more phantom power.
You can find other simple green TV guidelines at CNET, but using common sense like turning your TV off completely when not in use, making use of built-in energy saving modes and not falling asleep with the TV on are a good start.
Whether buying new or just doing a little bit extra with what you've already got, it's easier than you might think to cut down on the amount of energy you consume in your home. With the major savings more information and better practices can mean for both your wallet and your planet, who wouldn't want to go a little bit greener in their living room? It sure beats sporting a scratchy hemp T-shirt.
See also:
Confused about what AV Gear to buy or how to set it up? Join our Exclusive Audioholics E-Book Membership Program!
Recent Forum Posts:
MapleSyrup posts on June 18, 2009 01:09
Panasonic Z1
Check this out from Yahoo.
Panasonic Z1 Plasma
$6,000

People proclaiming the death of plasma probably haven't seen Panasonic's 54-inch Z1. Not only does it rival the thinness of next-gen LCD sets with an amazing depth of only one inch, Panasonic's new Neo PDP tech also reduces energy consumption by one third without compromising the same eye-popping plasma brightness. What's more, for those looking to wall mount with minimal clutter, all the connections for the TV plug into a separate box, and the signals make their way to the TV wirelessly via the lossless WirelessHD standard.

LINK
Ain't technology grand?
fast1 posts on June 17, 2009 11:23
pretty interesting article, thanks
MapleSyrup posts on June 16, 2009 19:09
corey, post: 582737
Works for me, but it sort of odd that an article like this would not mention LED's.
Indeed. Very efficient.
HochEdward posts on June 16, 2009 06:35
Earth Day's over, but if you were a little negligent

HochEdward posts on June 16, 2009 06:31
Earth Day's over, but if you were a little
Post Reply