Nine Ideas To Make All-Important Consumer Shows More Appealing To New Audiophiles
Nine Ideas To Make All-Important Consumer Shows More Appealing To New Audiophiles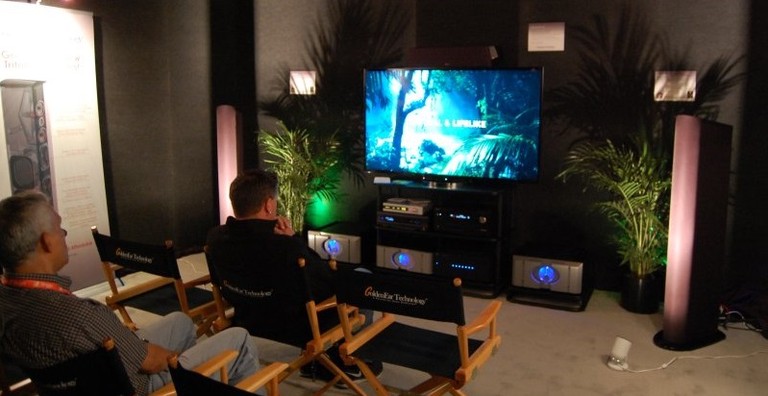 9 Ideas for Consumer Shows
It has been a long time since I went to a trade show or convention. My 24 year attendance streak at the CES show ultimately came to an end because, well, The Consumer Electronics Show has nothing to do with high-end audio anymore after more than a generation of being the Belle of the Ball global technology event. The Munich Show has taken over as the biggest, global audiophile show and perhaps AXPONA in an often icy-cold, early spring Chicago is another one with some growing momentum now that the Rocky Mountain Audiofest in Denver is defunct.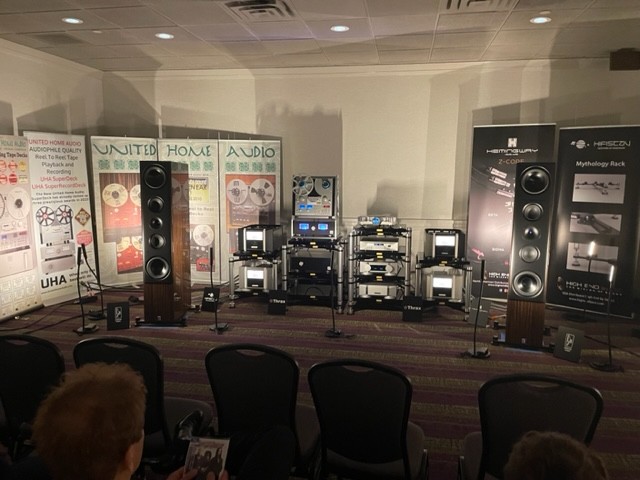 In early November of 2022, I traveled from Los Angeles to Rockville, Maryland to see another contender for customer outreach, the Capital Audiofest. Only 45 minutes outside of Washington D.C., the event is what most would consider a pretty traditional consumer audiophile show. The show is run by a mix of audiophile manufacturers along with retailers who brought their wares to a few floors of an easy-to-navigate Hilton hotel in an area of Maryland that has a lot of new construction buildings and roads, and even light rail connecting the suburbs to the city.
The importance of consumer audiophile shows is growing as the number of retailers willing to show high-end audio is decreasing nationally. In the big cities (especially in Manhattan) most stores are now on a by-appointment basis and have moved to second floors (and higher) to hope to justify the high costs for rent. Other dealers are more focused on custom installation, while the ones with audiophile roots often can't justify the high expense of flooring as many big-ticket audiophile products. Shows are an important way to hear more and more audio in a short period of time. They are also great for making personal connections as the people whose name are often signed to the front of your preamp or speakers might just be standing in front of you and willing to answer any and all of your questions. Going into 2023, audiophile shows are an increasingly important way to get people involved in our hobby but the fear is that we will simply promote to the same folks repeatedly and do it in the same, conventional way when finding new consumers and enthusiasts is the key to success when it finally comes time to pass the baton on from the founding Baby Boomers to a younger generation of audiences.
Here are some ideas ranging from small to large, as well as practical to aspirational, to help improve these shows in 2023 and from now on.
1. The Value Room (a.k.a. How About a Starter $1,500 Audio System at an Audiophile Show?)
Rocky Mountain Audiofest embraced this concept and it needs to be replicated sooner than later at other audiophile shows. Too many rooms at these shows are loaded with five-figure components designed for 1/10 of one percenter clients. Just as a test drive in a new Ferrari is a lot of fun, so are auditioning these big-ticket systems, but where does a new enthusiast get started? How to they get excited about the hobby? Most stores can show a client a good starting point, but why not audiophile show demos? We can fix this one and create some enthusiasm with new users when they see they can actually afford to get started in this hobby.
2. Only Play Relevant Music (That, of Course, Sounds Great Too)
At my brand new audiophile publication designed to reach younger and more diverse audience, FutureAudiophile.com, we put specific details into our Style Guide for selecting musical material for reviews. The rule states that if you are looking at musical cliché on a scale of 0 to 100, aim to land in the 50 to 75 percent range. This would work at a show, too, where audiophile demo rooms could skip the Dark Side, Aja, Jazz at The Pawnshop, Rumors and Hotel California as they are closer to the 100 percent mark for musical cliché. However, demos won't land with younger audiences if they have grossly obscure music either, as having no emotional tie to the music being played is a great way to not like a pretty good sounding audio system. There is a balance that needs to be struck here. This is why carefully considered demo playlists are such a good idea.
Personally, I have been challenging myself to find music for my reviews that are new enough that they weren't ever played on the cassette deck of my Mom's 1984 Honda Accord. I've found a few good new records too. An Evening With Silk Sonic (Bruno Mars, Andersen Paak & Bootsy Collins) record is a modern, funky-soulful gem. My brother is the lead guitar tech for a rock/metal band called Turnstile, who just got three Grammy nods. They have punk, electronic and 1980s flare to their songs on top of their metal roots, which makes them a lot more compelling to listen to on a good audio system. Older artists like Ozzy have good sounding, modern records out. Bjork's new record is odd (no kidding, right) but excellent sounding. The song "Atlas, Rise" from the latest Metallica record is a pretty strong demo from a new recording. The new Foo Fighters record is outstanding too, with their well-layered and highly overdubbed singles sounding specifically good yet still familiar.
MartinLogan Motion XT F100 Floorstanding Speakers Listening Impressions
3. Demos Should Be Scripted and Timed (i.e. Not Opened Ended, Random-Ass Audiophile Dork-Alongs)
AV companies are welcomed to steal this move from my days working at Cello and make an audiophile show demo a five to 10 minute experience with no track playing more than about 1:30 (or to the first chorus) before rolling down the volume. Use multiple sources to keep the demo flowing. Make sure every seat in the room sounds great, the lighting is dimmed correctly and people are ready to be WOWED. Perhaps procure the hotel room next door for staging and pre-selling the upcoming audiophile experience with some retailer and-or AV manufacturer staff?
At Cello, we printed tickets and bought a red velvet rope as we created a unique experience you couldn't just walk into and hear. There was anticipation and a little bit of drama. You had to hear our demo and the audience would wait in line for more than an hour to see what rare musical goodies Mr. Levinson and our team had cooked up for them. It was purely experiential and very unique. If you wanted more (like the philosophy behind a three-hour tasting menu at The French Laundry restaurant in Yountville, California) we would be more than willing to accommodate you after-hours at the show or at our showrooms in Los Angeles or New York. Chef Thomas Keller is famous for always wants his patrons wanting just a little bit more. Perhaps that is a good standard for audiophile shows versus having a room filled with people listening but not sharing the audio experience?
4. Do Whatever It Takes To Lower The Median Age At These Audiophile Shows
Headphone show, CAMJAM, does an excellent job at this and the more traditional audiophile shows should steal a page from their book and do whatever it takes to get a younger and more diverse audience into their events. Offer members of the local audiophile society free tickets to bring their kids, younger friends, interested neighbors and so on. Work with local colleges to see if kids want a curated tour of the show and an introduction to how technology and music can make their lives better. Whatever it takes, there needs to be more new blood at these shows. FutureAudiophile.com plans to help with this in partnership with our clients starting in 2023.   
5. Negotiate More Attractive Dates For Audiophile Shows
I am definitely going to the AXPONA show in Chicago this spring but I am not looking forward to the weather, which can be just brutal in that part of the world at the end of March. A show date booked a few weeks later might cost a little bit more in terms of hotel cost, but it is worth it to lure more enthusiasts who likely need to get on an airplane to attend said show. More cost sucks, but more attendees make up for it. Make it younger and more diverse audiences and the higher costs are fully justified.
6. Always Have Extra Audiophile Source Components And Materials In Your Demo Room
Qobuz was an enthusiastic sponsor of Capital Audiofest, and people were rocking digital streaming in many rooms. The problem was the hotel's Internet wasn't setup for such high bandwidth demand and became sketchy. Some more tech savvy companies got their streaming working over cellular 5G connections and others were stuck with awkwardly quiet rooms. Have a phone, iPad or laptop with your key demo songs setup as a backup is a good plan for future shows even if streaming is the chosen audio source. None of us can control the Internet, so it is good to be prepared. Hell, a CD player or an old Oppo isn't the worst idea to bring with you if you plan to do a weekend's worth of high performance audiophile demos. Stash it in the bathroom or closet in case of an audio emergency.
7. NEVER Display Extra Pair Of Speakers In Your Audiophile Show Demo Room
Pick your date for the prom and stick with him or her. Making one pair of speakers in a hotel room sound good is a hell of a challenge on its own. There are so many acoustical problems in hotel room audio we could do an entire article on that tricky topic. One of the biggest and most easily solved issues is to not have the entire speaker line in your room. Don't park them anywhere close to your active speakers, or ideally keep them out of the main listening room all together. Resist the urge to display or use them because the drivers in the other speakers sympathetically vibrate and cause all sorts of super-funky audio issues. You can "short the speakers out" with speaker cable from the left to the right speaker connector but it is even better to leave them at home or put them in a secondary room so that you can address all the other meaningful challenges that you will face when setting up a hotel-based audio system.
8. Make a Costco Run Before The Show And Your Potential Customers Will Love You For It (a.k.a. Everyone Loves Free Food)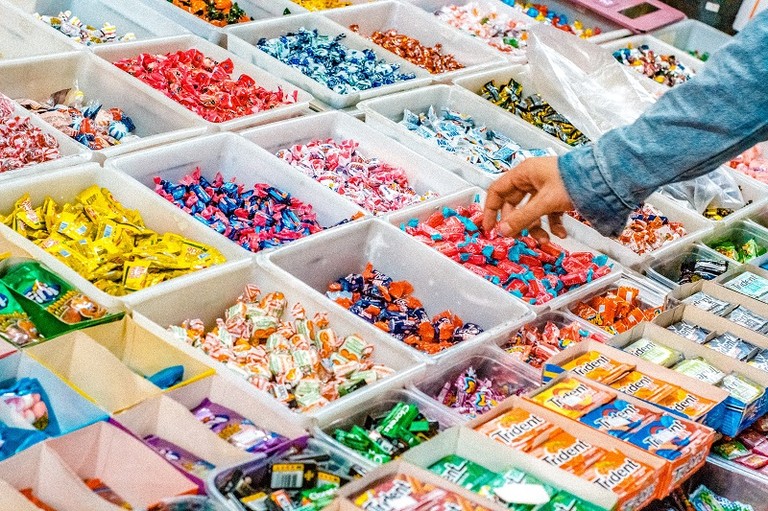 I don't care how much inflation has raised prices, most AV companies or dealers exhibiting at an audiophile show can afford to buy a few cases of bottled water and some pre-packaged, premium candy. Being able to hand someone an ice cold drink of water is a very affordable and super-easy way to put a smile on their face, and remembering how that made them feel will go a long way with customers. Additionally, putting out a big-ass bowl of the good candy (Reese's, Snickers, Twix – the good stuff) allows people to grab something that gives them a short-term fix when they might not have anything to eat for hours and hours. Your $200 trip to Costco is worth many times that in goodwill with the people that come into your room.
9. Rent Plants, Lights, Seating and More From a Real Estate Staging Company
You can easily rent anything for the home these days. Home staging companies that realtors use charge a pretty penny, but they will dress up a room in ways that looks better than what is seen at nearly every audiophile show. These firms can provide seating. They can provide art. They can install plants that hide or help with acoustics. They can deliver lighting solutions that make your products look better and the room more inviting. Just like with food in a restaurant, what you see is up there with what you taste in terms of overall enjoyment. Audio is the same way. Imagine walking into a room where cables are managed, the equipment is neatly displayed and back lit and there are non-folding chairs to sit in? That's an all together novel experience and would be worth a few thousand dollars to make a genuine statement about how said expensive gear actually fits into a living space.
Some Additional Audiophile Show Thoughts From Back Home
It was great to be out again and to see some old friends after a brutal few years for me and after general COVID precautions have kept us all apart. The health and well-being of these regional audiophile shows is important to the future of our hobby and the audiophile community can help just as much as the promoters of the shows themselves. It is a group effort and together, we can start bringing in a new generation of enthusiasts who likely will enjoy decades of good audio because of these events. That's the future that we should aspire to.
squared80 posts on March 01, 2023 00:57
You guys should join us at MWAVE.
Stanton posts on February 21, 2023 17:16
I just went to my first "audiophile" show in years last week in Tampa, FL (Florida International Audio Expo); even ran into Gene there! I second most of the suggestions in this article, but my biggest gripe was: the type of music played (in nearly every room/demo). The biggest difference between source audio now and 20 years (or so) ago is: digital source audio. While the turntable is making a comeback (and I saw more LP collections than I have in years), most of the source material came from hard drives/music servers, so it wasn't always apparent what the specs were (bit rates, etc.). Not only that, you would think that with the storage capacity/potential of these digital servers I would have been able to hear more of what I know/like (for example, I didn't hear 1 Steely Dan track the whole time)! Unfortunately, these types of shows are about the only way to hear/experience high-end audio anymore with the "death" of brick and mortar stores; you can barely even find a used CD/LP/DVD store these days!
ryanosaur posts on February 17, 2023 08:08
gene, post: 1591331, member: 4348
Audiophile shows are important to the future of our hobby and the audiophile community can help just as much as the promoters of the shows themselves. What can audio companies do at trade shows to start bringing in a new generation of enthusiasts who likely will enjoy decades of good audio? Read on to find out how to create a better demo experience.

60397



Read:

Nine Ideas To Make All-Important Consumer Shows More Appealing To New Audiophiles

Wow. I'm really glad I get to say this once… hopefully more:
Nice article, Jerry.
Having the last California Audio Show (2019) been my only experience, it was nice having a smaller show close to home… it was accessible and easy to visit. They had enough vendors show up to make it a full experience yet not so many that you couldn't visit every room to at least see what was up.
You hit some key points, and I agree with most of what you suggested.
The biggest turn off for non-dorks is the dork-fest. Being exposed to the hardcore audiophool scene is a hard one for those who I aren't in that thought-space. Avoiding the trap of a 20 minute conversation about the depth of soundstage without playing music and moving the show along is important.
I also really like the idea of moving away from the standards you always hear, but at the same time, they should be on hand for the request. But getting to walk into a room and ask if they can play something on request can be helpful for numerous reasons, too…
Which feeds into a scripted room perhaps being a little too limited in scope: hard to say. *shrugs
Anyway, thank you Jerry for not falling back into a golf-hole with luxury cars and McMansions like we all don't have! This may have been your best piece I've read here.
highfigh posts on February 17, 2023 08:03
lovinthehd, post: 1561071, member: 61636
Personally can't think of a bigger waste of money and time than golf and exclusive country clubs, and I'm a boomer (but not quite 70 yet). LOL hippie hotel and ebike sounds a lot more fun. Let alone collecting watches. My grandfather (mom's side) was a big golf/country club guy and I had my shot but didn't care for it at all.

High end audio stores and their often silly marketing and pricing won't get as many interested as it will drive away IMO. Tell someone you're an audiophile these days and they're more likely to think of silly things than anything particularly useful. High end audio has been shooting itself in the foot for a long time now. You can get excellent audio without the high end purchasing/marketing. Hopefully the younger folk are realizing that. A broader appeal with good basic affordable products would be a better way to go IMO to increase interest. Like rebuilding a middle class, which drove the whole thing to begin with IMO, rather than selling to people with more money than sense.

Is it golf, by itself, or the country club lifestyle that you don't like? Anyone with enough money to go to Goodwill and buy a set of clubs can golf, or they may be able to rent clubs. That assumes they would be able to play without doing pro bono excavation work. Golf is the most democratic game out there, aside from Disc Golf, which seems to be the domain of people who can't get a job.
You might be happy to know that many old country clubs are having a hard time gaining members and have come to the point of forming associations with other clubs with reciprocity agreements just so they can collect enough green fees to make it look like they're doing OK. The hope is that the golfers would also eat and buy things from the pro shops.
I worked at a very exclusive CC when I was in high school- as much as the wealthy like to put on the haughty "we're very classy, you know" persona, some of those guys were absolute pigs. Once the free booze is passed out, they are, too. Sometimes saw them sleeping on benches in the locker room, stumbling around after staying up far too late and I would have thought they might have some dignity at the tender ages of 50-75, but I would be wrong.
I think one reason younger people aren't into audio is the lack of portability of great sounding equipment. I also think their parents weren't into it because they grew up with boom boxes, not a fine audio system. This wasn't just the poor kids, the rich kids who were among our customers at the first store where I worked bought boom boxes, too. Also, the last two generations before the most recent had a car stereo, often one that kicked ass- they wouldn't necessarily spend a lot of time at home, so they might as well be able to annoy people with that, right?
highfigh posts on February 17, 2023 07:42
gene, post: 1561014, member: 4348
With Baby Boomers now in their 70s and most Millennials firmly entrenched in low quality streaming services with lo-fi speaker systems, how do we entice a new generation of AV enthusiasts to delve into the world of Hi-Fi audio? Show them positive life experiences.

In this article by Jerry Del Colliano, he explores how lifestyle hobbies like high-end Golf resorts often promote luxury cars and watches to entice their members to enjoy these perks while also building a positive association with them. Can the same thing be done with hi-fi systems?

56493



Read:

The Key to Finding a New Generation of AV Enthusiasts is Positive Life Experiences



Boomers are in their '70s? The boom ended in 1964!
I guess I'm late to the party again.
Post Reply
Confused about what AV Gear to buy or how to set it up? Join our Exclusive Audioholics E-Book Membership Program!