5 Black Friday Home Theater Bargains
5 Black Friday Home Theater Bargains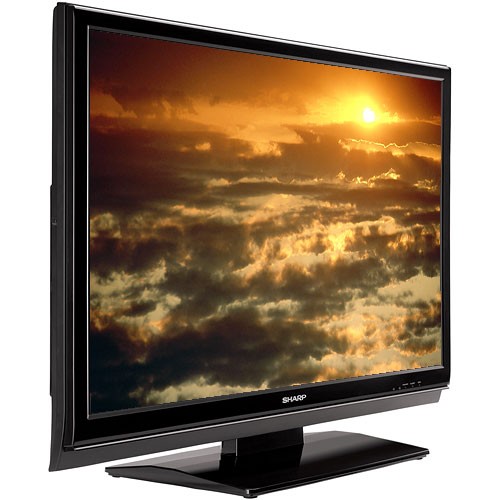 It's that time of year again! Black Friday is the day of national shopping insanity and retails are enticing you to get out into the traffic. Electronichouse.com has outlined a list of 15 Black Friday deals in consumer electronics that you won't want to miss. This year it might just be worth it as you find HDTV for under a thou and Blu-ray players dipping far under $200.
If you're a little shy about venturing into the madness of Black Friday we can't say we blame you. It's more fun to stay home and catch a football game then watch news highlights of shoppers running hail-marys to penetrate the Home and Appliance zone.
But retailers have every reason to entice us to get out and take advantage of the best savings of the year in consumer electronics. Here are a few of the deep discount highlights they recommend for your Home Theater.
1/ Wal-Mart $128 Magnavox NB500MG9 Blu-ray player. 
The sub-$200 DVD player was a watershed moment for the format. The popular refrain circa 1999 went something like this: "Why do I need a DVD player when I already have a VHS collection?"
Millions are sure to be convinced to continue the consumer tread-mill of planned obsolescence now that Wal-Mart has shattered the $200 Blu-ray barrier dipping all the way down to an incredible $128. It's a profile 1.1 BD player that includes HDMI 1.3, bitstreams high-res audio formats and can switch between 1080P/24 or 1080P/60.
Be warned, it's a bargain basement brand for a bargain basement price.
2/ Guitar Hero: Aerosmith: $25 at Best Buy 
Guitar Hero might be slightly eclipsed lately in the rocking video-game genre by Rock Band. But it's still the hot title for wanna-bee rockers everywhere. Best Buy will deal Aerosmith's version of the game for those willing to walk-this-way for a mere $25 bucks.
If you need a pair of guitars with your purchase, Target is advertising the game with a dueling guitar bundle for $100.
3/ Sharp 46-inch LCD panel at Sears for only $899.
Yes, that heard it right, that's a Sharp – not some no-name brand 46-inch. It's the LC-46SB54U, a 1080P LCD HDTV going for under a thousand. The set features dual HDMI inputs and built-in ATSC/QAM/NTSC tuners.
4/ Sony BDP-S350 Blu-ray Player at Sears for only $179. 
Wal-Mart and Magnavox have some serious competition from Sony in the sub-$200 Blu-ray player category. This might actually be the one to spring for if you're serious about making it a Blu, Blu Christmas this year. For a mere pittance more than the Magnavox, Sony is a respected brand and its S350 supports BonusView. It's a greener player than Sony's previous offerings using 21 per-cent less energy.
5/ Samsung 50-inch Plasma HDTV at Wal-Mart. 
If 46-inches of LCD isn't your thing, now you can go the full 50. A 50-inch Samsung plasma for only $798 is a truly historic savings. It's a 720P HDTV so you're really taking advantage of retailer's need to toss out remaining stock to start moving more 1080P.
But for some of us 720P is all you need. The number of pixels is only relevant if you sit close enough to the set to see them. A majority of us are sitting far enough back from our HDTV that we'd need superhuman peepers to spot the difference.
Those are some of the deals in consumer electronics outlined by Electronichouse.com. You can see their complete list of 15 Black Friday deals in consumer electronics if you're bold enough to venture into the madness of Black Friday.
Confused about what AV Gear to buy or how to set it up? Join our Exclusive Audioholics E-Book Membership Program!
See also:
Recent Forum Posts:
Matt34 posts on November 27, 2008 14:34
majorloser, post: 489128
Is that for the baby's room? Gonna start her off young, huh?
The "baby" room has a 92" front projection setup.
majorloser posts on November 27, 2008 14:21
Matt34, post: 489015
Yes it's 1am and I'm still up.

Edit: Forget it, I'm calling DirecTV Friday and getting a HD box. HDMI straight to TV, optical to receiver and be done with it.
Is that for the baby's room? Gonna start her off young, huh?
MUDSHARK posts on November 27, 2008 11:50
Shoot, My Samsung DLP equivalent was over 2K just three years ago. Kudos.
Wayde Robson posts on November 27, 2008 09:06
Congrats Matt! You got an excellent set at an excellent price. I am so glad that this discussion got somebody some great real-world results. Do you realize people paid multiple thousands for the set you own only one short year ago?
A/VUSMCSGT posts on November 27, 2008 08:41
Very nice Matt!

No time like the present!
Post Reply