52 Million HDTV Homes by 2008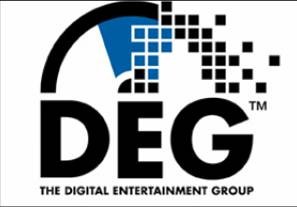 The Digital Entertainment Group is attempting to push the industry faster towards the digital age and away from analogue signals, touting numbers that seem to show a sharp growth for HDTV across America. According to their statistics, more than 30 million U.S. households have one HDTV or more. The data comes from the Consumer Electronics Association who periodically surveys its industry members.

Around 4.5 million HDTVs were sold in the first half of 2007, a number that is around 50% higher the same period in 2006. The CEA is projecting equal and increased growth through the end of the year (including the holiday buying season) and arrives at a number that is more than 52 million. This would indicate that over one-third of all US houses would own at least one HDTV - making for a much easier digital transition. As time progresses the number can only grow since most shipping TVs over 24 inches are at least HD-compatible.

The DEG also found that high-definition media devices, including set-top box and game consoles, are available in some 10,000 North American storefronts. Despite the mass marketing and roll-out, only 2 million units have sold to consumers so far (there are about 210 million estimated sales of DVD players since its inception - with a 90% household saturation rate).

The result of the study is to bolster consumer and professional support for the coming mandatory transition to digital broadcast television.

MDS posts on July 20, 2007 03:26
Sharp eye there Clint.

Still the freudian slip is apropos for the topic. Households are being 'hosed' in some cases. I agree with HifiHoney that the current state of affairs is too complicated for the average consumer and they get little help from the cable companies, installers, and salesman.

I know we've talked about this before but I went to Circuit City recently because I'm about ready to pull the trigger and buy an LCD TV. I was looking at the Sharps and they had the 46" and 52" right next to each other. The salesman said the 46" was SD and the 52" was HD and look how much better HD is compared to SD. In actuality, the 52" was showing Monsters Inc from a Denon DVD player which of course is SD. As usual it's buyer beware and one must educate themselves at least a little bit rather than blindly listen to the salesman.
highfihoney posts on July 20, 2007 02:48
Oh boy………….:o
Audioholics posts on July 19, 2007 21:38
highfihoney, post: 286539
Thirty million hoseholds
Best Freudian slip ever.
Rock&Roll Ninja posts on July 19, 2007 18:38
12 years and less than 1/10th of the customer base has purchased an HDTV?!?!? Thats awful!
highfihoney posts on July 19, 2007 18:15
Thirty million hoseholds & most do not have a clue what their hdtv is capable of,the features that come with it or how to set it up,i personally think the industry has made the new hdtv format as confusing as possible to the average consumer & most consumers will not benifit much from their new hdtv.

There are too many different choices,too many different ways hdmi can have problems & way too many problems with cable providers,the services they sell & cable provider installer incompentence to set up the customers tv to its maximum potential with the cable service provided.

IMO there should be a standard that all tv manufacturers should follow & the same goes for cable providers,the new hdtv format should be a plug & play format & currently it is far from that.
Post Reply