CE Installers - Offering Services in the Digital Age
CE Installers - Offering Services in the Digital Age
by
Josh Wardell
—
April 09, 2007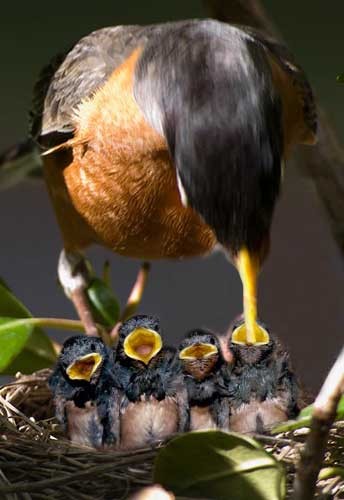 Feeding Your Clients and Keeping them Happy
You've spent the last several years building and integrating systems into homes and business, growing your brand, and making sure that your clients have the latest and most up to date technology. Hard work, sweat equity, sleepless nights and long days, making sure you're giving the customer the most future ready system possible, and then it happens. HDMI 1.3a, 1080p, Deep Color, Dolby TrueHD, etc… These new standards all supersede their predecessors, outdating all your previous efforts overnight. What's worse, the housing market is turning down, reducing the opportunities to pre-wire new construction with the latest (greatest?) in interconnects and standards. How's a good integrator going to continue making money in a market like this? How do you open the doors of new opportunity when the news is saying that new housing starts are down, and first time home buyers are reconsidering their first purchase? Chances are that you have a wealth of opportunities not far from where you are reading this. You probably already know their names and addresses even. It's your install base, the people that already know and trust you and the professional expertise you posses. Your existing clients probably know the buzz words, hear the hype, want the latest technology, and might even think they already have everything they need in order to make that product upgrade. So how do you turn this seemingly negative chain of events into new opportunities for business?
Let's take a step back into your memory and think of the time you bought your first new car. A couple of weeks later, a box of cookies or a scale model of your car and a hand written thank you note arrived in the mail. Didn't you feel special, like you really meant something to that mega-dealership, if only just for a moment? You may have even considered using the dealership as your primary maintenance provider. Oh sure, the first few oil changes and tune ups are free, but a year or two down the road, and you are in the habit of coming to them for service. Why do you think they do that? They know that the car has a fixed profit, but the service department makes margins that are admirable to say the least! It's the service after the sale that keeps the doors open and those cookies or models coming. Why can't you do the same thing for your existing clients? Just because you put in that 52" wobulating 1080p DLP with 7.2 (dual subwoofer) surround system 2 years ago doesn't mean their system doesn't need a tune-up, or maybe some new floor mats (stick with me, the car analogy is coming to an end, I promise). By a tune-up and floor mats, couldn't that be a video calibration and acoustic treatment, or maybe a new lamp for the TV and an HDMI 1.3 compatibility test? You see what I'm getting at here, there's a world of "after the sale" services that few in our industry ever tap into. What a gold mine awaits us, and we've only begun to scratch the surface.
Of course it's probably not as simple as calling and saying "Hi, Mr. Customer, I am going to sell you more stuff, but I promise it's for the best!" and you obviously can't just wait for them to call you. So what are some simple ways to engage people you already know, and who see you as an expert in this ever more complex and changing field? The last time you went to the doctor's office (let's say your elbow hurt when you extended your arm) would the doctor simply say "Well don't extend your arm then" and close the door behind him on his way out? Sounds like the old Groucho Marx joke doesn't it (Hey Doc, it hoits' when I do this…) Okay, you caught me, but it's valid nonetheless. Instead, the doctor probably broke into a series of open-ended questions that helped narrow down the nature of the pain, even before they examined your arm. Why open-ended questions you say? Questions that don't have a simple yes or no answer invite the other person to open up and describe in detail the nature of the problem. Well guess what, you're a Doctor of Consumer Electronics as far as your customers are concerned, and your patients (customers) may be in trouble without even being aware of a problem. How do you feel your customers would react if you came by and made some simple changes that made a world of improvements in their experience, or let them simply vent to you about some minor quibble that, if remedied, would make the system even better? Couldn't that open a new dialogue about the latest programmable remote control, or a torrent of questions about which High Definition disc format they should choose? So the real goal of this entire analogy is to point out that there's a good chance that you previous patients still have problems, and you are the panacea for their pain (ahhh, alliteration). So how do you make that step from "I've been in there already" to "I've been invited back"?
Why not start with the client interview or dream sheet they filled out at the beginning of the original job? This is where they opened up to you and shared information like their favorite types of movies and TV shows, what their motivations were to have you do the work (time to step into the 21st century, the neighbors TV is bigger, life-sized Desperate Housewives, etc…), and maybe future plans and ideas for the system. Once you've collected the pertinent information, it's time to work on your follow-up interview questions. These should be open-ended and allow the customer to express to you what it is that they want. Questions like "It's been over a year since we installed your system, how is everything working for you?" or "What consideration have you given to updating to the latest HD video standards?" are great icebreakers. The nice part about questions like that is you have an open opportunity no matter how they answer. If the answer is negative, simply offer them a moment of your attention at no charge to stop by and experience for yourself what they are complaining about, or offer to demonstrate what they are missing… "That's not good, how would you feel if I stopped by to have a look, when are you available?" or "Well, even if you aren't considering making a step to the next generation, how would you feel if I stopped by to show you in person what HD DVD/Blu-ray Disc looks like?" and bring the inexpensive HD DVD player with you. If the answer is positive, there is a good chance the customer hasn't noticed perhaps that the bulb in their TV has begun to dim significantly, so offer to stop by and 'brighten things up…' "I am glad to hear everything's working as designed, have you replaced the bulb in the TV recently? I would love to stop by and see how many hours your bulb has on it, when are you available?" Then while you're in there checking the hours on the lamp, maybe crank it up to high output mode to bring back some of the visual pop, and schedule a bulb replacement since that will only tide them over temporarily. Questions like this, which offer free services that will be beneficial for them while not being too costly to you, are hard to resist and will often elicit a response which opens even more doors. Would any of you refuse if your dealership mechanic (sorry, here comes the car analogy again!) called you up and said "Hey, rather than you coming to the dealership, how about if I come by and do your oil change in your driveway for free, when is a good time for you?" Technically it's a minor service, but it sure would be convenient! So you see that with just some simple information you already have on file, a minor investment in personal time and a repertoire of open-ended questions, new opportunities are only a phone call away.
Think about it, you went the extra mile to ensure your clients' continued happiness; do you think that will be quickly forgotten? Not only is there a seed planted in that customer's head that you want to keep them happy, you also cemented a place in their mind that you know this industry better than anyone else. Will that guarantee you more business or referrals, probably not, but it increases your chances dramatically, wouldn't you say? In a business that is usually derived from your customers recommending you to friends and co-workers, wouldn't you say that the extra effort stands a better chance of paying off in new business down the road? You may say that your sales skills are weak, or that you aren't comfortable asking for repeat business. Well, think of it this way, you aren't selling them anything, you're offering a few moments of your time, and you stand a good chance that they will ask you for your services. You have simply initiated a conversation and put the ball back in your clients' court. Will they dribble, pass, or shoot? Any which way you look at it, you stand a better chance of doing business with them again by going to them than waiting for them to come to you!
So does this mean that HDMI 1.3a and its cohorts represent the end of the road for your existing customers that may not be prepared for the switch? As you may have been able to decode above, my experience tells me 'no'. It's only the beginning of a continuing relationship between you and your customers. The nature of this business is constant change (and getting to play with really cool toys!) so get out there and talk to the people that you already know. The worst that can happen is getting either their voicemail or them telling you "No, everything you did for us is still working fine" so what do you have to lose? According to a recent TWICE (This Week in Consumer Electronics) article, your customers are looking for premium services. "Consumers clearly understand that getting the most out of their electronics purchase goes beyond delivery and installation — they need premium services to complete the total entertainment experience," said CEA research director Joe Bates. What a great point the CEA made with this simple survey. Your customers are becoming savvier to the latest terms and trends in the industry, weather or not they really know what they mean, so why not offer the services they are after. As a matter of fact, your established customers may have even more need of your premium services that the person making their initial purchase decisions. Think about the Plasma TV that's been functioning as the customer's main video display for a couple years. Chances are that it's lost some of its initial luster and could use a proper video calibration to put some life back into the panel so to speak. Or why couldn't you ask a simple question like "How many MP3s do you think your family has in their computers?" Would the ability to stream those songs to any system in the house appeal to them? There's a question which could lead to media servers and distributed audio. The opportunities are out there and people are going to continue spending money on electronics and related services. Why shouldn't they spend that money with you?
I hope this has given you some food for thought, maybe even opened your eyes to the ways you can take advantage of the opportunities to not only benefit your existing customers, but grow your business with them as well. This industry can be fickle and being able to ride out the storms and eddies of customer tastes can put the best companies to the test. The key factor is your ability to satisfy each customer from the initial sale and service, through the updates, upgrades, and changes inherent in Consumer Electronics. The average consumer may only keep a car for just over 2 years, and will rarely upgrade or update the car in that time. The same cannot be said of the same person when referring to their electronics. A person's electronics are usually being updated every year. They may not change the receiver every year, but they are supplementing the system's capability with the newest devices and standards every day! Would you rather they go to the local big box retailer and be told that the reason Plasma TVs are so expensive is "because it's so hard to find donors"? Yeah, that's happened so don't let it happen to your customers! Make sure you are the one working with them, not the kid down the street with 12 hours of training that still thinks 1080p was that night at the frat house after they finished the last keg.
Your customers are waiting, are you ready and willing?
Confused about what AV Gear to buy or how to set it up? Join our Exclusive Audioholics E-Book Membership Program!
Recent Forum Posts: