RBH Sound SX-61/R Bookshelf Speakers Review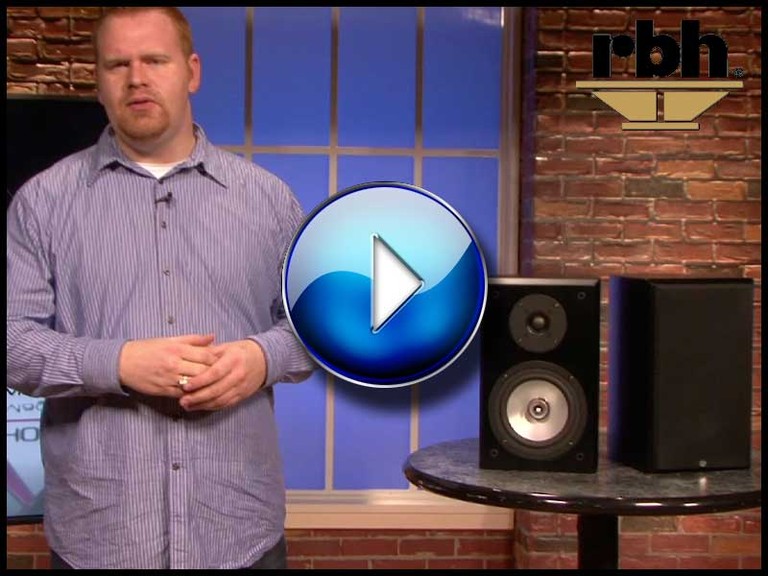 RBH Sound SX-61/R Bookshelf Speaker
Summary
Frequency Response: 50Hz-20kHz (±3dB)

Sensitivity: 87dB (2.83V @ 1 Meter)

Recommended Power: 75-150 Watts

Drive Units: (1) 6-1/2" (165mm) Reference Aluminum Cone Woofer

(1) 1.1" (28mm) Reference Silk Dome Tweeter

Tweeter Protection: Yes

Crossover Frequency: 2,700 Hz

Crossover Slope: 12dB/Octave

Impedance: 8 Ohms

Cabinet/Color: Medium Density Fiberboard (MDF)/Matte Black Oak

Grille: Black Cloth

Finished Dimensions: 8-1/2" W x 13-3/4" H x 10-1/8" D (216mm W x 349mm H x 283mm D)

Weight: 18 lbs. (8.17 kg)

Warranty: 5 Years

Executive Overview
Sometimes we get caught up in the specs and features of products - in fact, that's often the most stand-out thing about some of the things we review. When we fired up the RBH Sound SX-61/R Reference Bookshelf speakers, all that went out the proverbial window. For the next two hours we didn't do anything but shuffle in and out various discs and tracks and listen. And I mean "lose ourselves in the moment" listening. The SX-61/R's have that signature RBH Sound midrange that let's you hear things you just don't with most bookshelf systems. The speakers just dissolve into the room and you can detect every nuance in the music. Things like a snare drum played with brushes just become ear candy and kick drums reveal that decisive snap at the top. You can listen for hours and not get tired.
 RBH Sound SX-61 Bookshelf Speaker YouTube Video Review
We coupled these speakers with an RBH Sound SX-12 subwoofer which has a 350-watt linear amp with an aluminum cone driver, but we've got a separate review of that product. Just realize that the SX-61/Rs have limited output below 55Hz - so you'll want to pair them with something to pick up the bottom end. I'll tell you, though, listening to these bookshelfs with that SX-12 sub resulted in one of the most natural, full-range experiences we've ever encountered. And for $1900/pair, they should sound good. No, scratch that, they should sound pristine.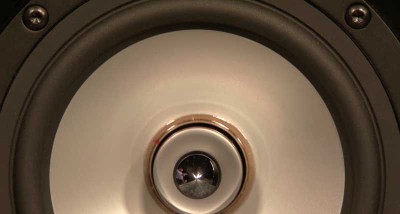 So let's talk about what's under the hood. The boxes measure about 13-3/4" tall x 8-1/2" wide and just over 11-inches deep. The curved cabinets, which helps eliminate unwanted standing waves, are beautiful and you can get them in Black Oak or Rosewood veneers. They are also well-braced and the front baffle is made of double-layered MDF, a full 1-1/2" thick, which is very unusual. These things are built like cinder blocks and they make a rather unusual sound when you knuckle them... kinda like a wood block.
The Reference SX-61/Rs have aluminum cones like nearly all of RBH's speakers, but this is an upgraded 6-1/2" model with a cast basket and phase-plug. A liquid-cooled Scanspeak silk dome tweeter commands the high end and the crossover has been modified to handle the upgraded drivers. Just so you understand, this tweeter is well-known in audiophile circles and costs more than all the drivers combined in most bookshelf systems. This speaker is the proof that quality parts + know-how make for quality sound. You really get what you pay for.
The shorted dual pairs of binding posts allow them to be fully biamped if you want to and the posts themselves are of excellent quality. You can pump anywhere from 75-150 watts into these 8-ohm speakers, so they're going to be able to be used with almost any amplifier. Sensitivity is just 87db SPL at 1 meter, so, in our opinion, the more power the better. I will tell you this, though, we drove them with a reference Integrated amplifier as well as a standard home theater receiver. Given the price I think you're going to want to give them as much power as you can to get the most out of the drivers.
OK, back to the music. Besides the clarity - I mean the details are incredible - they also image well. Lead vocals come right out of the middle of the soundstage and if you close your eyes you're listening to a live concert or studio recording. If you're not, it's just as likely the fault of the mix engineer. On their own, without a sub, they still sound great and I could honestly have lived with them except for the fact that a sub really makes them come alive. So here's our recommendation: these are superb bookshelf speakers with superb drivers. They just make you want to listen to music. But they don't produce a lot of bass. But alot of times that's what's wrong with many bookshelf speakers. They try to do too much. And they fail. These don't. Add a sub and this might be the finest system you ever hear for the money.

See also:
Confused about what AV Gear to buy or how to set it up? Join our Exclusive Audioholics E-Book Membership Program!
Recent Forum Posts:
nova posts on July 24, 2014 15:04
AcuDefTechGuy posts on July 11, 2014 21:01
So is Status Acoustics the flagship line of RBH?

IOW, Status Acoustics > RBH Reference > RBH Signature > RBH MC > EMP ?
scattershot posts on July 08, 2014 14:39
Just an fyi guys.
Gene from Audioholics mentioned that with respect to the discontinued Status Acoustics Decimo speakers (MSRP: $2900)
Status Acoustics Decimo Review | Audioholics
"the 61-LSE's had the upgraded Status drivers and crossover components."
(The 61-LSE were only offered for a limited time and are now discontinued).
"Now you have to step up to the new Status Voce Fina Granite speakers to get those crossovers along with the Beryllium Driver:"
Status Acoustics Voce Fina Bookshelf Speaker Review | Audioholics
Lastly Gene added
"The SX-61/R and 61-SE/R have the Status drivers but standard RBH crossovers."
Hope this info may prove helpful to some other readers who are looking at purchasing one of the highest-quality RBH bookshelfs.
scattershot posts on July 08, 2014 13:57
gene posts on November 13, 2011 15:47
puckhead, post: 840934
How would these compare to the RBH 61-SE/R and to the Decimos – what are the main differences between them? How much better are the Decimos?
The Decimo's have a slightly upgraded Xover but all 3 speakers use the same drivers. The Decimo's have the most inert cabinet and smoothest front baffle of the 3. I directly compared the Decimo's to the 61-SE/R as I used to own a set of the latter speakers. They are very close, but the top end of the Decimo's just make you melt. The imaging is slightly better and the bass is a bit snappier on the Decimo's. It's not night / day difference, but the cabinet does make a difference. The new SX-61/R should be very similar in performance to the Signature Reference version.
Post Reply