McIntosh New Retro ML1 MKII Loudspeaker: Can It Be Any Good?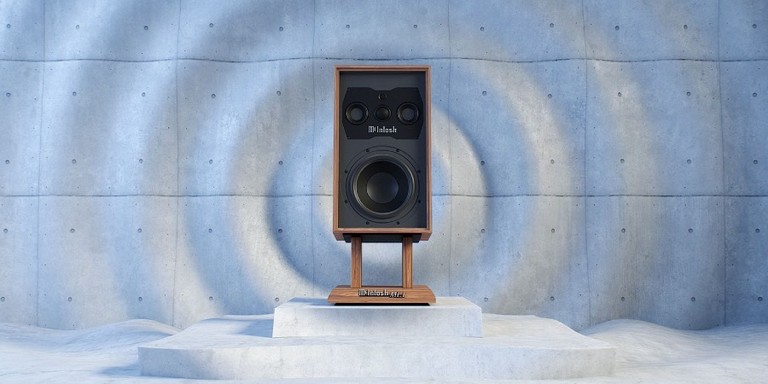 McIntosh Mk1 MKII
Summary
Frequency Response: 27Hz - 45kHz
Impedance: 8 Ohms Nominal
Sensitivity (2.8V/1m): 85dB
Dimensions (W x H x D): 15 x 42 ⅛ 13 ⅜ inches
Weight: 62 lbs each
Executive Overview
Thanks in large part to the success and popularity of speakers like the Wharfedale Linton and JBL L100 Classic, retro styling is all the rage in the loudspeaker business. It's getting hard to keep track of all the new, retro-inspired offerings available from brands like PSB, KLH, Mission, MoFi Electronics, and Musical Fidelity, not to mention brands like Tannoy and Harbeth, which never stopped building speakers with an old-school aesthetic. Now McIntosh has joined the retro party with its new ML1 MKII Loudspeaker ($12,000/pair), which is being touted as a new-and-improved version of the company's first-ever speaker design from the 1970s. While the styling of McIntosh's solid state electronics has evolved over the decades, some of the brand's tubed power amplifiers still have a decidedly retro look. The iconic MC275 stereo amp certainly looks like a blast from the past, but it can still sound amazing in the context of a 21st-century audio system. Will the ML1 MKII Loudspeaker be able to pull off the same feat?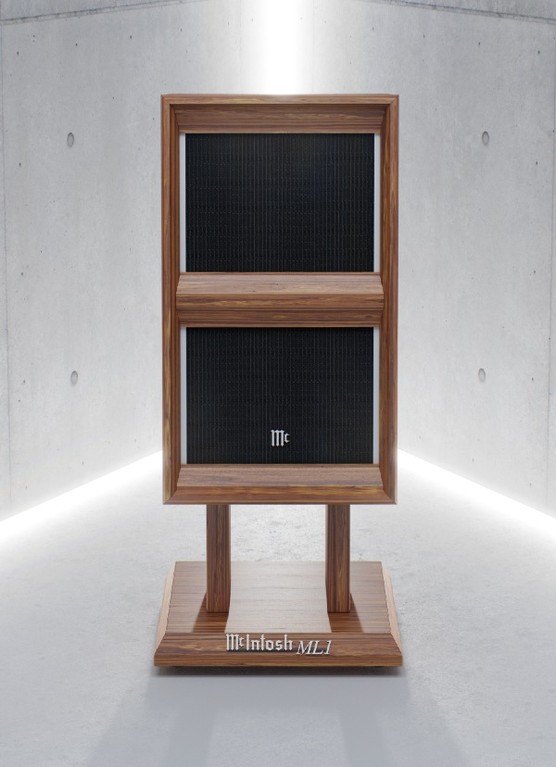 The distinctive-looking ML1 MKII is a 4-way, 5-driver speaker with the ability to "produce a uniform listening area and astonishing sound quality," according to McIntosh. The drivers are positioned symmetrically, so there is not a dedicated left and right speaker, as there was with the originals. The symmetrical arrangement eliminates the possibility of user error in setting up the stereo pair, and reportedly provides a more uniform listening area. The ML1 MKII uses a 12-inch polypropylene cone woofer with a synthetic rubber suspension in a sealed enclosure. McIntosh says its new speaker delivers similar bass response as the original 1970s version (down to 27 Hz), but without the need of a separate equalizer. Back in the day, you'd need one of the company's outboard MQ101 or MQ102 "Environmental Equalizers" to provide low frequency compensation in order to achieve accurate bass response. This new woofer uses McIntosh's patented Low Distortion High Performance (LD/HP) Magnetic Circuit Design, which "significantly reduces distortion while increasing power handling and efficiency." According to McIntosh, the performance improvements from LD/HP are "so vast that the 12" woofer in the ML1 could rival woofers twice its size."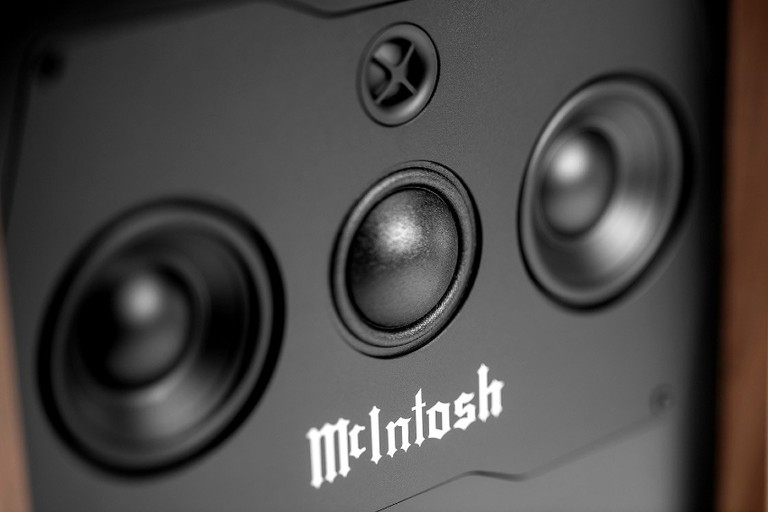 The lower midrange is reproduced by a pair of 4-inch drivers — also polypropylene cones with synthetic rubber suspensions, in a sealed sub-enclosure. The upper midrange is handled by a 2-inch soft dome, not unlike what you'd find on an ATC studio monitor. For high frequencies, the ML1 MKII Loudspeaker uses the same 3/4-inch titanium dome tweeter found in McIntosh's XR50 and XR100 speakers. The midrange array and tweeter are housed in a specially milled transition plate, which allows them to be grouped close together and also "provides a strong foundation for the upper frequency units to reduce vibrations that might affect the sound," according to McIntosh. The internal cabinet bracing forms an airtight and separated sub-enclosure for the midrange and high-frequency drivers, minimizing vibrations coming from the beefy 12-inch woofer. McIntosh says that the upper midrange in the ML1 has low resonance and high-power handling capabilities, allowing for the crossover point between the lower and upper midranges to steer clear of the 1kHz frequency that is "critical to producing clear vocals." The tweeter's 4.5 kHz crossover frequency reportedly reduces vertical lobing of the sound field and allows the ML1 to "reproduce the recorded music more faithfully." The speaker's custom-built crossover network uses over-specified components to ensure high power handling and durability, and solid state, self-resetting protection devices to prevent driver damage. Users can bi-wire or bi-amp if desired. Nominal impedance is specified as 8 ohms.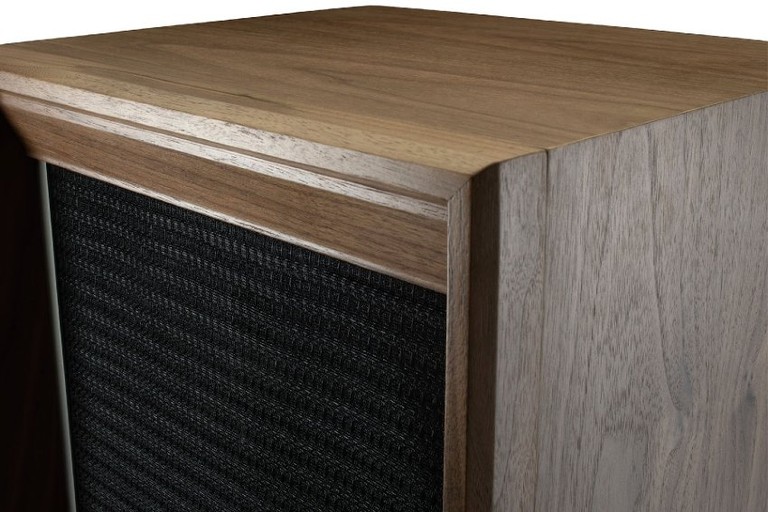 McIntosh says the ML1 MKII can handle up to 600 watts of amplification, making it compatible with many of the company's big, brutish solid state amps, including the $10K MC462 stereo power amp that I have coveted since 2018. And you'll likely need a good amount of power, based on the sensitivity spec of 85dB. But when given sufficient power, the ML1 MKII can "fill the largest of rooms with life-size sound," thanks to its "wide dispersion, which allows for an equal distribution of sound throughout the listening area, unlike any other loudspeaker," according to McIntosh. While wide dispersion is an admirable goal, Chief Audioholic Gene DellaSala is skeptical that the horizontally-arranged midrange driver array will produce the kind of technical performance that anyone spending $12K on speakers should expect. But McIntosh claims that the close proximity of the midrange drivers and tweeter in relation to each other "reduces off axis lobing of the sound field and places all the acoustic output that typically impacts imaging together in a small space." Gene is also rightfully concerned that the speaker's deeply indented baffle and picture-frame grilles will be the cause of diffraction nightmares. That said, the speaker's oiled American Walnut solid wood cabinets and satin finish veneers will surely attract buyers who dig the aesthetic. The wood grilles are magnetically attached and fitted with acoustically transparent black knit cloth, plus a touch of metal trim for extra bling. The original ML1 had vertical wood slats in its grille. While these looked cool, they undoubtedly caused sonic problems. McIntosh says that the new grilles don't "obstruct the music," but Gene's diffraction concerns remain. Luckily, it's always an option to remove the grilles for critical listening.
While we have been making loudspeakers for over five decades, the ML1 will always be our first and holds a special place in our hearts here at McIntosh. We're incredibly excited to showcase how far the brand has come over the more than half a century with the renewed ML1 and hope our community of listeners will enjoy listening to their favorite sounds on this classic remodel.
— McIntosh President Charlie Randall
The new ML1 evokes memories of when the original ML1 was available – a time when there were less distractions, and it was easier to listen to music and become immersed in it. The classic looks of the ML1 rekindles the mood of that era so you can relax and appreciate your favorite songs.
— McIntosh
The original ML1 was introduced in 1970 and remained popular for years before finally being discontinued in 1977. It was indeed a significant product for McIntosh, as it kicked off the company's foray into loudspeakers. And McIntosh has built some truly impressive models throughout the years, including the massive, 110-driver dual-column McIntosh XRT2K Loudspeaker System that impressed Gene at CES back in 2006, and the more recent XRT1.1K that I had a chance to hear a few years ago at a store in southern California. I'll be interested to see whether the ML1 MKII successfully bridges the past with the present, but there's no doubt that it looks the part. The speakers come with matching walnut stands, with a chunky base adorned with a vintage die cast aluminum McIntosh ML1 name badge. The ML1 MKII also comes with a 5-year warranty, and will be available starting in July 2023 from authorized McIntosh dealers, like our friends at Audio Advice. Are you into the retro look, or do you prefer a more modern-looking speaker? Share your thoughts in the related forum thread below.

Unless otherwise indicated, this is a preview article for the featured product. A formal review may or may not follow in the future.