JBL L100 Classic Bookshelf Loudspeaker Review - Modern Take on a Classic
JBL L100 Classic Bookshelf Loudspeaker Review - Modern Take on a Classic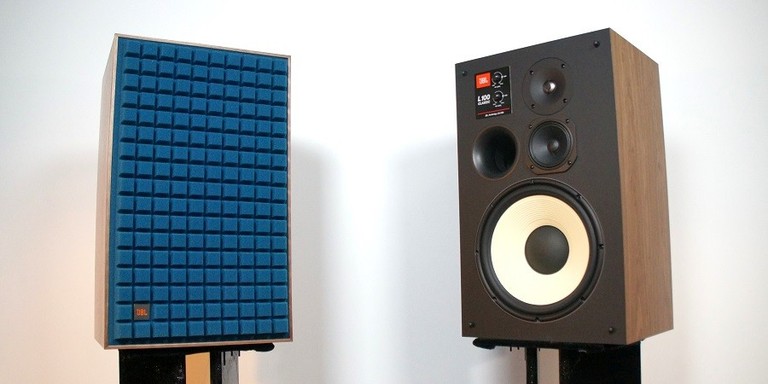 JBL L100 Speaker
Type: 3-way bass-reflex bookshelf speaker
Woofer: 12-inch (300mm) Pure Pulp cone (JW300PW-8)
Midrange: 5-1/4 inch (130mm) Polymer-coated, Pure Pulp cone (105H-1)
Tweeter: 1-inch (25 mm) Titanium dome with soft surround (JT025TI1-4)
Impedance: 4 ohms
Recommended Amplifier Power: 25-200 Watts RMS
Sensitivity (2.83V/1m): 90dB
Frequency Response: 40Hz-40kHz (-6dB)
Crossover Frequencies: 450Hz, 3.5kHz
Controls: Attenuators for MF and HF Drivers
Connector Type: Five-way gold-plated Binding Posts
Finish: Genuine walnut veneer enclosure with Quadrex foam grille in a choice of Black, Burnt Orange, or Dark Blue
Dimensions (H x W x D): 25.06" H x 15.34" W x 14.625" D
Weight: 58.5 lb (26.7 kg) each
Pros
Effortless, open sound
Exceptional dynamic range
Splashy vintage styling
Punchy bass
Tower speaker sound in a stand-mount speaker
Cons
Aesthetics will be divisive
Rocky frequency response on-axis
Too big for a traditional bookshelf speaker, too small for a floor-standing speaker
JBL L100 Classic Introduction
A lot of things have changed in the home audio industry over the last fifty years. Advances in acoustic engineering, measurement, and manufacturing have propelled loudspeaker design to levels of performance that would have been unthinkable fifty years ago. The science of what comprises a good sound and how to achieve it was still relatively crude back then, although it was much closer to modern standards than the dawn of sound reproduction in the late nineteenth century. Nonetheless, even though audio equipment has improved tremendously over the past fifty years in both performance and affordability, it is much less popular than it once was. Fifty years ago was smack dab in the middle of the "golden age" of hi-fi (read our article: When Was the "Golden Age" of Audio Hifi?). High-fidelity sound systems were far more prevalent in those days, and many middle-class households had some kind of furniture-sized stereo system. In the midst of the audio hobby at its prime came the JBL L100 loudspeakers. JBL had already had some classic loudspeakers before then, for both professional and consumer applications, but in 1970 JBL launched the L100 Century. It would turn out to be THE JBL speaker, their most successful speaker ever released. It was so successful that it made #7 in our list of the top ten most influential loudspeakers over the last 50 years, and became one of the best-selling loudspeakers of the 1970s.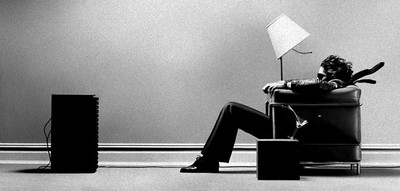 What made its popularity all the more impressive was that it was not a cheap loudspeaker in its day ($273 ea.). Adjusted for inflation, throughout the '70s the pricing averaged about $1,500 to $2k each in today's money (time of this writing: February 2021, just in case that sudden inflation hits after the publishing of this article). Few middle-class households would spend that kind of money on loudspeakers these days. Yet the L100 was so popular that it would be the choice of speaker to be used in Maxell's iconic "Blown Away" ads in the 1980s which enhanced its reputation even more. Many people loved the sound and the distinctive look of the L100 speakers, and they were willing to pay for it. The L100s were more responsible for the rise of the more aggressive "West Coast Sound" than any other speaker, in contrast to the more polite "East Coast Sound" from manufacturers such as Acoustic Research, Advent, and KLH. It was a powerful speaker with punchy bass but wasn't gigantically-sized among floor-standing speakers of its day. Furthermore, it has a unique look thanks to the "Quadrex" foam grille which made it stand out among typical fabric stretch-wrapped grilles. You can read more about the history of the development of the L100s in the article: Development of an Industry Standard - JBL 4310
So here we are, fifty years later, and JBL has relaunched the L100s. It's not the same exact design, of course, and JBL has modernized the drivers, crossover, and elements of the cabinet, so while it might have a vintage look, it shouldn't have a vintage sound. The pricing is in line with the original as well, when adjusted for inflation. It's a tribute to the classic original, in fact, JBL calls this new one the "L100 Classic". This is the speaker that we are reviewing today. While the L100 Classic is a speaker loaded with history, I am not going to evaluate it as though it were a historical artifact. The original was a speaker that was popular before my time; in fact, it was discontinued in the year I was born, so I don't have the nostalgia for it that its design and marketing is partly banking on. How good is the JBL L100 Classic as a modern high-fidelity loudspeaker? That is the question we will attempt to answer in today's review.
Appearance
The appearance of the L100 Classics is very much a matter of taste, but probably anyone reading this has already come to a conclusion about their vintage aesthetic one way or the other. You either love 'em or hate 'em, and few people will be on the fence about them. Personally, I like them, but that could be due to the fact that most speakers I review end up being some variety of a black box and so I am far more receptive to something that breaks out of that mold. Were it not for the Quadrex foam grille, they would simply look like older speakers to an undiscerning eye and not particularly attractive or notable. The Quadrex grille gives them a style that some may find gaudy but I think it is fun and just a bit flamboyant. They are definitely a better fit in the more colorful interior decors of the '70s than today's dour modernist interiors. These are speakers with personality that belong in a home with personality rather than the mausoleums that pass for living rooms these days. The L100 Classic is available in a black Quadrex grille for a tamer look, but what's the point of that for speakers like these which are supposed to be splashy?
One aspect that will draw attention is how the size and shape will determine placement. JBL calls these bookshelf speakers, but that laughably strains the label "bookshelf speaker" (However, in the day of the original L100, many bookshelf speakers were this size). No ordinary bookshelf could fit these speakers, nor would you want to place them in a bookshelf anyway since that is an acoustically compromised location. They are not quite tall enough to be floor-standing speakers unless you have a low seating position like the Maxwell ad guy, but they are awfully big for stand-mount speakers. JBL provides an angled stand for them at an extra cost, and JBL's stands sort of split the difference between stand-mount and floor-standing. I think JBL's stand is the best approach aesthetically, but a problem with it from a sound performance standpoint is that most speakers sound best when the tweeter is aimed at the listener's ear level, and these stands make distance a factor in achieving the best listening position where it wouldn't if the speakers were placed at a level angle.
The L100 Classics have a real wood walnut veneer for side-paneling, and a matte black front and back panel. Without the grille, the front baffle looks almost totally utilitarian, with a big white woofer mounted under a black midrange, a large port, and a tweeter with a silver dome. There is also a small panel with a couple of knobs for adjusting tonality. This functional appearance is a deliberate stylistic choice, and if you like vintage speaker design, it does have a fashionably old-school look. This look is a design pretension though, and speakers aren't made like this anymore for several reasons, only one of which being that consumers started drifting toward smaller and narrower speakers over the years.
Design Analysis
We should start our analysis of the L100 Classic's design by saying it only looks old-school. This is a retro loudspeaker in looks alone, and under the hood, it is all modern loudspeaker technology. Let's start our analysis of them at the top with the tweeter. JBL uses a 1" titanium dome tweeter mounted in a shallow waveguide with an acoustic lens. The motor for the tweeter is quite substantial and uses a hefty 3 ⅛" diameter ferrite magnet instead of neodymium like so many other tweeters. While iron ferrite magnets need to be a lot more massive to equal neodymium's magnetic flux, their advantage is that there the much greater volume and surface area gives them a greater ability to soak up and transfer heat, so the motor will be much less affected by thermal compression. The waveguide and acoustic lens should enable the tweeter to hold a more consistent dispersion pattern throughout its frequency band.
Moving down to the midrange driver, we have a 5.25" polymer-coated pulp cone. It has its own sealed compartment that was strongly adhered to the driver frame so I wasn't able to get a look at the motor. The isolation from the internal air volume of the speaker is a good idea because pressure waves from the bass driver can interfere with the motion of the midrange cone otherwise and lead to distortion. The bass driver itself is a formidable piece with a 12" pure pulp cone held in place by a large cast-aluminum frame and a 3" diameter voice coil. The hefty magnet section consists of two rings adding up to a 1 ⅛" stack with a 7" diameter. This beefy bass driver weighs over 21 lbs., and in order to mount the speaker on my testing platform when I measured it, I removed the bass driver to lift the cabinet onto the platform since it would have been tortuously heavy to do otherwise. A driver like this is doubtlessly capable of some pretty high SPLs.
The JBL L100 Classic 12" Bass Driver with Cast Frame & Massive Motor Structure and Vented Pole Piece

The crossover network is a pretty serious piece, and I counted 15 components on the board with some very large electrolytic and poly film capacitors, resistors, air-core inductors, and an iron core inductor. The crossover frequencies are 450Hz and 3.5kHz using and use 2nd order filters except for the high-pass filter on the tweeter which uses a 3rd order slope. That is a relatively wide range for a midrange driver, and the advantage of that is there won't be any crossover-related phase changes across this band that is critical for speech as well as most acoustic instruments. Adding further complexity to the circuit are the attenuators which allow the user to adjust the level of the tweeter or the midrange driver. The documentation doesn't say how much the levels can be adjusted by, but we will see what they do in the measurements section. The L100 Classic does not provide bi-amping or bi-wiring capabilities, and that would probably be a sensible decision given the existing complexity with the attenuators.
The JBL L100 Classic Crossover Network Uses Premium Parts and Large Gauge Twisted Speaker Wire

The enclosure is a fairly sturdy construction with a 1" thick front baffle and ¾" thick side panels and brace. There is a 'V' shaped bracing at the midsection to give the enclosure rigidity where it is most needed. There is a thick layer of dacron-type damping material lining the interior sides of the enclosure, which should help to absorb internal pressure waves. JBL tells me it is thicker than normal polyfill/dacron and so has higher absorption. There are no feet attached to the cabinet. If the user wanted to add feet, I would recommend adhesive rubber dome feet so as not to alter or mar the cabinet itself. The grille frame is very solid, so these grilles won't break easily if unattached, although they may contribute to some diffraction effects when placed on the speaker. While the foam of the grille is quite thick, it is still acoustically transparent, so it won't interfere with the sound very much (we will take a closer look at the grille effects when we measure it). The grille is held on by some heavy-duty pegs for a ball-socket, so they won't break off easily unlike so many cheap grille pegs. Low-bass is abetted by a front-mounted dual-flared port with a 3" diameter and a 5 ½" depth. A port with those kinds of dimensions should be pretty resistant to turbulence, but that is needed since the bass driver is certainly capable of moving a lot of air. 
The only really vintage part of the L100 Classic design that could affect performance is the wide cabinet shape, but that is pretty much necessitated as an homage to the original L100 design. There are many reasons why home audio speakers don't use these types of wide baffles anymore, and one of them is baffle diffraction. Baffle diffraction is when sound waves emitted from the driver reflect off of the corners of the cabinet and interfere with the sound that arrives at the listener directly from the driver. There are a lot of factors that play a role in the severity of baffle diffraction as well as a number of ways to mitigate it even for a wide baffle, so I wouldn't assume that it is a significant flaw in the L100 Classics. I am merely offering an explanation of the reason why a narrower loudspeaker cabinet with rounded corners is more advantageous than a wide baffle with a sharp angle. This effect wasn't well understood in the day of the original L100 Century which is why most loudspeakers from that era had a wide baffle with square edges relative to modern speakers.
Looking at the L100 Classic design as a whole, it looks to be a high-sensitivity speaker that modernizes the original and especially capitalizes the ability to use a 12" bass driver. This could be a very good thing, so let's find out by giving it a listen…
Listening Sessions
In my 24' by 13' (approximately) listening room, I set up the speakers with a few feet of stand-off distances between the back wall and sidewall, and equal distance between speakers and listening position. I angled the speakers to face ahead in parallel directions as prescribed by the L100 Classic user manual. The listening distance from the speakers was about 9 feet. Amplification and processing were handled by a Pioneer Elite SC-55. No room correction equalization was used. No subwoofers were used.
Music Listening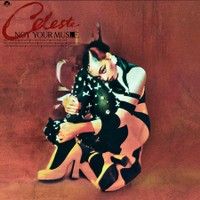 A great tool for evaluating a loudspeaker's naturalness is a recording that has a clean and clear recording of a human vocal. For this purpose, I found a fun new album called 'Not Your Muse' by a British singer named Celeste. 'Not Your Muse' is primarily R&B but is heavily tinted by soul, pop, and, to a lesser extent, jazz. It is quite a bit more energetic than traditional R&B, and I think it will have broad appeal well outside of R&B. Celeste's singing is reminiscent of Aretha Franklin, although her voice is a bit lower-pitched. Her singing style resemblance to Franklin is not surprising as she cites Franklin as one of her chief influences. She displays a remarkable range and control over her voice; she has a nicely mellifluous timbre which sounds great whether she is singing with a full-bodied force or whispering softly and everything in between. The production is first-rate and Celeste's voice is accompanied by jazz bands as well as orchestral players and everything is beautifully recorded.  
'Not Your Muse' sounded well-balanced and full from the first track onward on the L100 Classics. Perhaps I was subconsciously expecting a bass-heavy tonality from the sight of those 12" cones, but that wasn't the sound that I received. The soundstage was large and reached well outside of the positions of the speakers. The imaging wasn't the most precise that I have heard from the most laser-like loudspeakers. However, it was still good, and Celeste's voice had a strong position centered between the speakers. Celeste's voice was reproduced with terrific detail but without being too forward or harsh. Her voice on the recording was so well articulated by the speakers that the aural rendering was nearly photographic; her performance was very easy to picture from this sound. Instrumental accompaniment also sounded nice with a lucid presentation and good imaging. There are many good tracks on this album, and many of them are strong enough to serve as singles. They all sounded great on the L100 Classics and deserve to be listened to on loudspeakers as good as these.  
Moving the human voice to a much wider palette, I listened to a 2019 recording of some of Bach's cantatas that were performed by the Thomanerchor Leipzig (English: St. Thomas Choir of Leipzig) called 'J.S. Bach: Cantatas, BWVV 33, 17, & 99' from the Accentus label and streaming from Qobus in 96kHz/24-bit resolution. It is fitting to have these cantatas performed by the St. Thomas Choir and recorded at the Luther Church in Leipzig since Bach had originally written them to be performed by that group back when he was director of music at that church almost three centuries ago. I couldn't say how this performance compares to those of Bach's day, but I can say these are some lovely pieces of music and the St. Thomas Choir gave a gorgeous rendition of these cantatas. This recording nicely balanced the acoustics of the church space with the direct sound of the performers and makes for a great demonstration of classical choral music.
The JBL L100's were able to reproduce the full scale of the performance with aplomb...

The first thing that struck me about this recording on the L100 Classics is the scale of the performance. It sounded big, although the venue isn't huge nor are the performers a massive group. I would attribute it to the recording technique as well as the reverberation of the Luther Church. It was a delicate balance of location acoustics and performers, and the L100s were able to recreate these conditions with aplomb. Choral sections covered the width of the speakers giving the impression of front-row seating, and I am sure this was due to close proximity of the microphones to the performers. I also received this sense from the orchestral section which was performed by the Saxon Baroque Orchestra. Individual singers held a well-defined position in the soundstage when performing in solos, duets, and trios. Indeed, this recording would make for a great demonstration of how not to lose precise imaging in large reverberant space. Tonality sounded very good, and the instruments and vocalists all sounded natural and realistic. 'Cantatas, BWVV 33, 17, & 99' sounded gorgeous from beginning to end on the L100 Classics. The original L100s might have a reputation for being a rock'n'roll speaker, but on this album, the L100 Classics proved to be just as adept with a more complex and genteel music genre.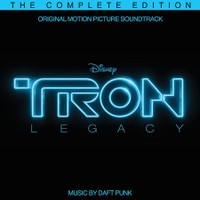 With the announcement of the break-up of Daft Punk, I figured it would be a great moment to revisit a work of theirs that ended up being a classic soundtrack, which is, of course, their score for 'Tron: Legacy.' Even today, more than a decade after that film's release, we still hear elements of that score echoing through modern film and television scores. It is a brilliant blend of electronic and orchestral music and greatly adds to the epic, futuristic tone of the movie. One nifty aspect of the music is that it pays homage to the 1982 movie 'Tron' with fat, vintage-sounding synths, so it does have a slight retro-future flavor going on, much like the movie to which it is attached. This music sounds 'big,' it is bass-heavy, and it demands to be played loud, so it is a perfect fit for the JBL L100 Classics. How well would the L100s tackle this colossal sound?
Not that I doubted that the L100 Classics could rock, but they killed it with 'Tron: Legacy,' and I mean that in a good way. They delivered just the monumental sound that I hoped for in an album like this. The sound was balanced and full-bodied. Daft Punk's synths sounded great, but it occurred to me while listening to this album on the L100 Classics at a lively level that not enough credit has been given to the orchestral elements for its success. The orchestral sections, performed by the London Symphony Orchestra, were critical to the sound here, and without it, it would not have nearly as much of an epic feel or emotional gravity. Both the electronic and acoustic instruments produced tons of bass, and the L100s handled the low frequencies like a boss. Subwoofers were not missed at all. Indeed, the bass in 'Tron: Legacy' made the L100's 12" woofers sing. The throbbing bass violins, electronic bass, and percussion could all induce that tactile 'chest rumbling' sensation that can even elude subwoofers since the L100's bass drivers were punching at higher bass frequencies than subs are tasked with. The mid-bass headroom seemed to be beyond that of many tower speakers even though the L100s are classified as 'bookshelf' speakers (albeit ridiculously so). Hearing the soundtrack sounding this good made me want to watch the movie again. The L100's dynamic range scaled with the 'Tron: Legacy' soundtrack magnificently, and they proved that they could do loud without losing their composure. If you want a speaker that looks like it can rock but actually can rock and do so with finesse, the L100 Classics are a terrific choice.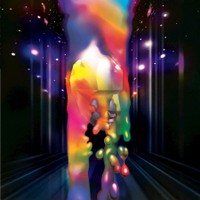 For something a bit crazy and rambunctious that let the L100's stretch their legs in a very different way, I queued up the album 'Heavy Black Heart' by the artist Death's Dynamic Shroud. I always like to throw in something far out that serves as a counterbalance to the more conventional music; I have heard what the speakers sound like with natural, acoustic music, but what about something totally unnatural? 'Heavy Black Heart' is certainly that. Death's Dynamic Shroud hails from the vaporwave genre, but they go beyond just adding distortion to sampled loops from 80's advertisement music. The album is largely made from sampled pop music but fractured, contorted, and reassembled into something strange, new, and interesting. It is like a psychedelic, self-aware collage of pop music that takes conventional music and puts it through a blender for a hypnotic and fascinating new sound. Aside from the bizarre and wild soundscape it presents, I thought that 'Heavy Black Heart' would make for good demo music for the L100s because of the pervasive use of heavy bass throughout the album which should really wake up those 12" bass drivers.
They JBL L100s delivered just the monumental sound that I hoped for...
Loading up 'Heavy Black Heart,' I had previously left the volume at a rather high level and didn't realize that this album started with a very loud crash which had me diving for the volume control. This taught me not to underestimate the L100 Classics, and I was certain not to make that mistake again. 'Heavy Black Heart' is pure multi-track editing experimentation, and, as such, the soundstage presented is all over the place. It is a recording probably intended more for headphones, but on a capable set of hi-fi loudspeakers, it sounded positively manic. Sounds could image from nearly anywhere in the front hemisphere of my listening position, but it was more than barely-controlled chaos; there was a method to this madness. It was like musique concrete collided with the vapidest modern pop music, and the resulting wreckage sounded great on the L100 classics. They were able to recreate the gonzo soundstages and thump of the bass-heavy passages with a visceral wallop. This music could often have many layers of sound activity that on a lesser speaker might just blend together into anarchy, but the L100s kept everything clear and unambiguous. This was abstract music that you could still tap your toes to, and the L100s managed to convey 'Heavy Black Heart's rhythm and thump without losing the sheer weirdness of the sound. There probably aren't a lot of people shopping for vintage-styled speakers with such avante-garde music listening in mind, but when the speakers and music sound this good, there ought to be.  
Movie Watching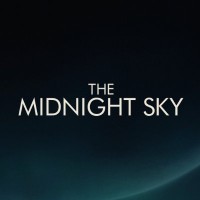 One movie I had been interested in watching but just didn't get around to was the Netflix release, 'The Midnight Sky' with George Clooney. It concerns the efforts of a scientist in the arctic circle who tries to warn a crew of astronauts not to return to Earth because of some global cataclysm that had rendered the planet mostly uninhabitable. It looked like science fiction of a more cerebral type, so probably talky but with some imaginative sound effects. I thought it would be a good opportunity to evaluate speech intelligibility for the L100 Classics as well as an opportunity to catch up on a movie that looked intriguing.
After having watched the film, there were a few more action and effects setpieces than I expected, and that did give the L100's a chance to shine with something a bit more bombastic. Alaxandre Desplat's orchestral score was surprisingly tender considering the morose plot, but it could supply some real energy during the movie's crisis moments, and the L100's were more than up to the challenge of recreating the physical dread of those sequences. Dialogue intelligibility was never a problem. The L100's bass ability was made abundantly clear in scenes in arctic storms where the gusting wind made a continuous rumble, and the verve at which the L100's reproduced those low-frequencies were very much on par with what a good subwoofer could do. While 'The Midnight Sky' has some scenes of questionable scientific accuracy, the emotional core of the story was strong enough to help me forgive those sins, and the terrific soundmix as heard on the L100 Classics also helped to make the movie that much more enjoyable.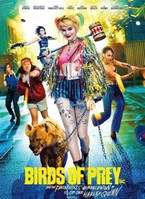 Another film that I finally sat down to watch was 'Harley Quinn: Birds of Prey.' It looked like it would have a rowdy sound mix that would go great with the L100 Classics. The music score was a mixture of rock, punk, and hip-hop, and the sound mix promised lots of limbs snapping, baseball bat violence, and swearing. This is a colorful movie, and these are colorful speakers, so it should make for a great combination. Indeed, they did make a great pairing. 'Birds of Prey' had high-energy music from start to finish, and it was a blast to hear on the L100 Classics. One thing that surprised me was how well choreographed the action scenes were. The effect sounds as reproduced by the L100s were as brutal as the imagery. Thumps and thuds from kicking, punching, bat strikes, and hammer blows, gunshots, crashes, shattering glass, and explosions all had a weight and impact beyond that of normal home audio loudspeakers. Speech intelligibility was very good throughout, although sometimes the music drowned out the dialogue, but that was a problem stemming from the sound mix, not the audio system. For the most part, the sound mix was well-balanced and sounded terrific. It was a movie that demanded to be played loud, and the L100s satisfied those demands effortlessly. Even though I watched 'Birds of Prey' on a two-channel speaker system with no subwoofers, I didn't feel as if I had missed anything. I don't think a surround sound system would have provided much improvement beyond the sound that just a pair of L100 Classics could provide. They had a full, enveloping, vibrant sound, and made for a quite enjoyable time at the movies. 

Confused about what AV Gear to buy or how to set it up? Join our Exclusive Audioholics E-Book Membership Program!
Recent Forum Posts:
Kvn_Walker posts on May 04, 2021 10:49
shadyJ, post: 1480851, member: 20472
Keep in mind that is about how much the originals cost when you adjust their prices for inflation.

Very true… probably why I'm content with looking for deals on yesterday's high end. If I look at some of the best vintage speakers I've bought over the past year or so (Allison CD-9, Paradigm bipolar, Cambridge SW Towers, VSA VR-4, PSB Stratus Gold), they would all be $3000 or more if still sold today.
Heck, the Von Schweikert VR-4's were $3k when introduced 25 years ago. They'd cost more than my car did if they were still in production.
Kvn_Walker posts on May 04, 2021 10:38
Irvrobinson, post: 1480938, member: 6847
I read the review, so I know the new ones have some merit, even though it is a little questionable for the price. I also know the drivers, crossover, and overall design are far superior to the old ones I'm bitching about. Nonetheless, being honest, if you designed the best $4K/pair speaker you could right now, would they look anything like the speakers you reviewed?

They'd probably look like the BMR towers.
Irvrobinson posts on May 04, 2021 10:30
This thread sent me down memory lane in a way, so I tried to remember the people I knew between about 1977 and 1987 or so who owned L100s. Scribbling them down, I counted eight, not "about ten". Oddly, I remembered all of their first names, but only three last names. Weird mental block. Two of the three last names I remembered were the owners who put their L100s on stands, so perhaps I have a speaker stand thing going on I'm unaware of. Two other thoughts came to mind. First, even at eight owners I've known, I can't think of another speaker model I've run into with as many owners I've known over time. I do remember thinking after I moved to another city after college for my first career job, and meeting more people with L100s, that the L100s were a phenomenon I was oblivious to. Second, it occurred to me that I don't remember any woman I've known well enough to be in her home, and didn't live with a man, to have an audio system that I remembered. None.
D Murphy posts on May 03, 2021 23:40
shadyJ, post: 1480992, member: 20472
I'm not trying to dance around JBL's feelings here if that is what you meant. The L100 Classic is not a perfect speaker. The peak at 5kHz is probably due to a crossover issue,,,,

Looks to me like it's more of a marketing issue. I'm sure the EE's at Harman could fix the peak if they wanted to, or were allowed to, without blowing what seems to me to be a very generous price target.
Swerd posts on May 03, 2021 22:45
D Murphy, post: 1480990, member: 88657
Can't say as I remember the imaging conversation. But I'm pretty sure it was more than two hours ago, so that would explain it. It's hard to imagine the JBL imaging very well at any volume given the screwy driver configuration.
Dennis – thanks for chiming in. I still occasionally get info requests from L100 owners who want to build your crossover. In the past month, I've had two.
I never said the JBLs imaged well. Only that they could actually produce images if the volume was high enough. Your crossovers did well at improving that at somewhat lower volumes. But it couldn't compare to any of your own designs that I know well, the CAOW1, SongTower, or Veracity ST. While you had one of my L100s at your house, I put my small CAOW1s on kitchen stools in the family room for music and movie use. We both noticed how much better they sounded, despite their noticeably less bass. A few years later, when I first got SongTowers, their imaging, at any volume, easily out did the modified L100s. After that, I had no nostalgia whatsoever for the L100s.
Post Reply