T.H.E. Show 2023 Part 1: TAD, Sunny's Components, & Black Ocean Audio
T.H.E. Show 2023 Part 1: TAD, Sunny's Components, & Black Ocean Audio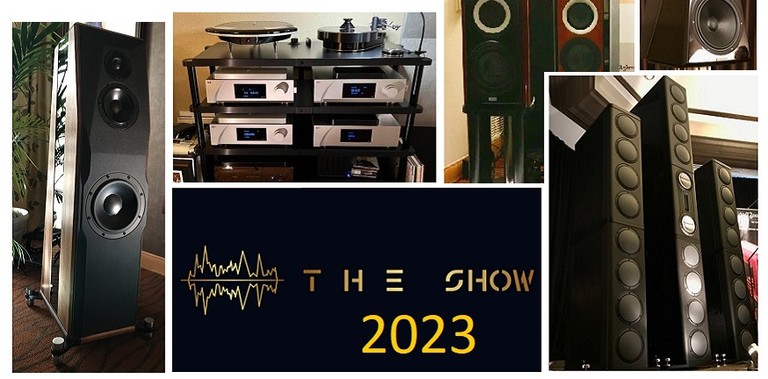 T.H.E. Show 2023
The Home Entertainment Show (T.H.E. Show), which can boast being North America's longest-running high-end audio show, took place June 9th-11th in Costa Mesa, California. It was the first audio show I'd attended since before the pandemic. Judging by the quality of the demos, and the number and enthusiasm of the attendees, the show seemed to be a major success. These shows are great opportunities to hear loads of high-end systems back-to-back, all under one roof. They also afford attendees the opportunity to ask questions and gets answers about products, sometimes directly from the people who designed them. An audio show is both a social event where friends can meet and an industry gathering where brand ambassadors can schmooze and make deals. An audio show is not, however, a great place to draw accurate conclusions about any particular piece of gear — there are simply too many variables at play. I can't really judge the sound of a pair of speakers set up in a totally unfamiliar room, and the folks setting up those speakers had very little time to get them dialed in. I had never stepped foot in the Hilton Orange County Costa Mesa before the show, and neither had any of the manufacturers, distributors, and dealers running the demonstration rooms; it was the show's first year in this venue. Plus there's all the other associated gear in the system to consider, not to mention the obvious fact that, most of the time, the recordings are unfamiliar. Despite these challenges and complications, some rooms at any given audio show manage to make such a positive impression that those achievements should be celebrated, and I will happily note those experiences in my show coverage. Of course, I was not able to hear everything. Even some of the rooms that most intrigued me on paper, such as the Linkwitz LX521.4 dipole speakers being driven by Pass Labs amplification, managed to slip through my fingers, and for that I apologize. Other rooms were too full of people for me to enter or too loud from conversation for me to hear. There were a few rooms that simply sounded awful, but for the reasons described above, I think it's neither fair nor worthwhile to point them out. I should also apologize in advance for the so-so quality of the photos I was able to take using my woefully outdated iPhone in the dimly-lit demonstration rooms.
TAD and House of Stereo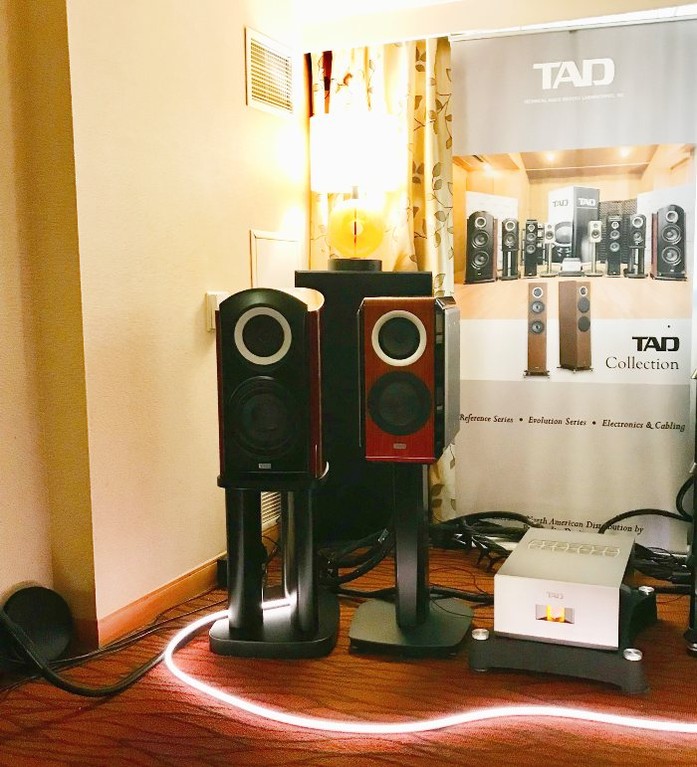 I'll start at the end, with one of the last rooms I visited on Sunday afternoon before leaving the show. To be honest, I was so tired at this point that I failed to introduce myself to Joe Parvey, president of Florida's House of Stereo, who was running the TAD room. Despite not knowing me from Adam, Mr. Parvey was friendly and generous. The system I heard included the Wolf Audio Systems Red Wolf 2SX Audio Server ($16,500) feeding the TAD DA1000TX-S D/A converter ($15,900), which was connected to a TAD M1000 Stereo Power Amplifier ($19,500) powering the TAD Compact Evolution One CE1TX loudspeakers ($32,500). Cabling was by Wireworld, and the room was tuned with Jocavi Acoustics room treatment. This system wins my "Don't Judge a Book By Its Cover" award. Although my experience with TAD has been entirely positive over the years, I simply didn't see how a room so small, jam-packed with gear and people, would sound good. But the sound was open and airy on a choral track called "The Waking" by Matthew Curtis. Mr. Parvey kindly asked for requests, so I got to hear "Annabelle Lee" by one of my favorite artists, the singer-songwriter and multi-instrumentalist Sarah Jarosz. (If you enjoy acoustic folk or bluegrass and you aren't familiar with Sarah Jarosz, definitely check her out. A few years ago I played one of her records for KEF's Johan Coorg, who described Jarosz as sounding like "Alison Krauss with an attitude.") On this TAD system, the song impressed with great bass, snappy transient attacks, and a soundstage so wide that I couldn't believe it was coming from this cramped setup. TAD's larger Compact Reference CR1TX loudspeakers ($85,000/pair) were placed right next to the speakers we were listening to, but Parvey explained that they ended up overpowering the room, so I didn't hear them in action. But the smaller CE1TX loudspeakers never lost their composure, even when playing back at levels that were, for me, uncomfortably loud. Nor did they excite room resonances, which were an issue in some other rooms when the volume got pushed too high. Overall a great showing from House of Stereo and TAD.
Peak Consult and CH Precision by Sunny's Components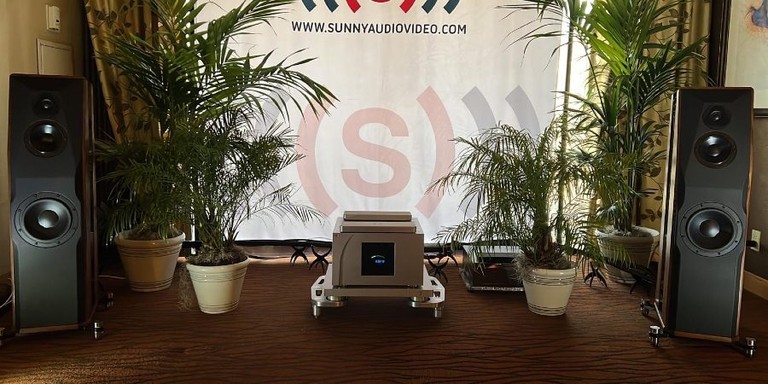 Sunny's Components is one of Southern California's best high-end audio stores. While other SoCal audio stores like Upscale Audio and Scott Walker Audio splashed out on multiple rooms, Sunny's Components had just one small room at the show. Owner Sunil Merchant chose to highlight Peak Consult loudspeakers from Denmark (I had read about Peak Consult, but had never experienced the speakers in person) along with electronics from CH Precision's 1 Series, which are very expensive, but significantly less so than the Swiss company's flagship 10 Series.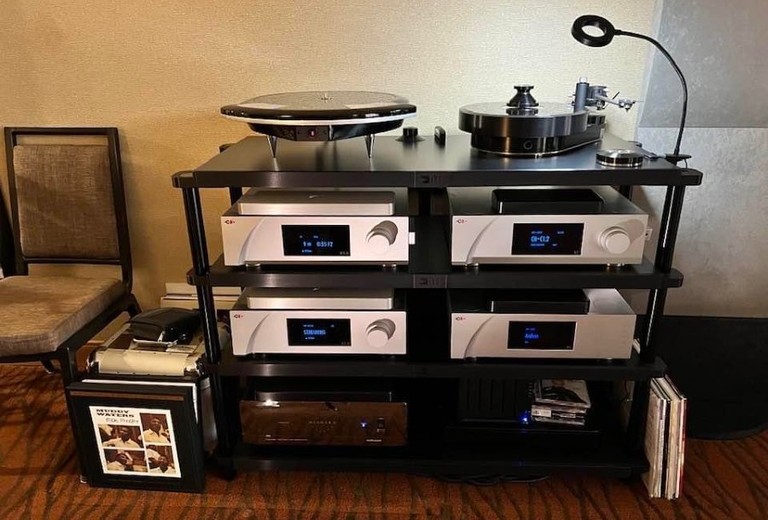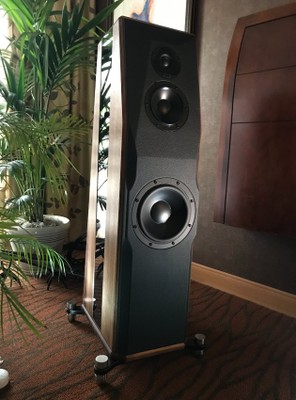 The system included the CH Precision L1 stereo preamplifier ($34,500), which swapped between analog and digital sources. For vinyl, the CH Precision P1 phono stage (starting at $31,000) was used with the Brinkmann Taurus turntable ($16,990 and up) with the Acoustical Systems 10-inch Aguilar tonearm ($13,000) and the Acoustical Systems Archon cartridge ($4000). For digital, the CH Precision D1.5 SACD/CD transport (starting at $41,000) was connected to the C1.2 D/A processor (starting at $36,000). The CH Precision M1.1 stereo amplifier ($54,000) was used to power the stout Peak Consult Sinfonia loudspeakers ($55,000/pair). AudioQuest's Mythical Creatures cables were used throughout, along with AudioQuest power-conditioning, racks by Harmonic Resolution Systems, and Artnovion Acoustics room treatment.
The first piece of music I heard was Mozart's Requiem in D minor, K. 626 (the Introitus section) conducted by Nikolaus Harnoncourt and performed by soprano Christine Schäfer with Arnold Schoenberg Choir, Concentus Musicus Wien & Chorus of the Vienna State Opera. (I hope I got all that right.) I believe it was on SACD. By the time I finished scrambling to write everything down, I only had time to add "sounds gorgeous" to my listening notes before we moved on to other tracks. The highlight of the listening session for me was an acoustic rendition of the Nat King Cole classic "Nature Boy" by the Norwegian artist Aurora. The tinkling wind chimes sounded etherial while being realistically metallic, and the deep cello underneath somehow sounded delicate and authoritative at the same time. When the guitar entered, the strums were articulate without being overly emphasized. The bass drum sounded a little wooly, but I am not familiar with the recording, so perhaps that's how it's supposed to sound? In any case, I think Sunny's Components made a smart choice in bringing the Peak Consult Sinfonia loudspeakers, which aren't enormous and seemed to work well in the space.
Black Ocean Audio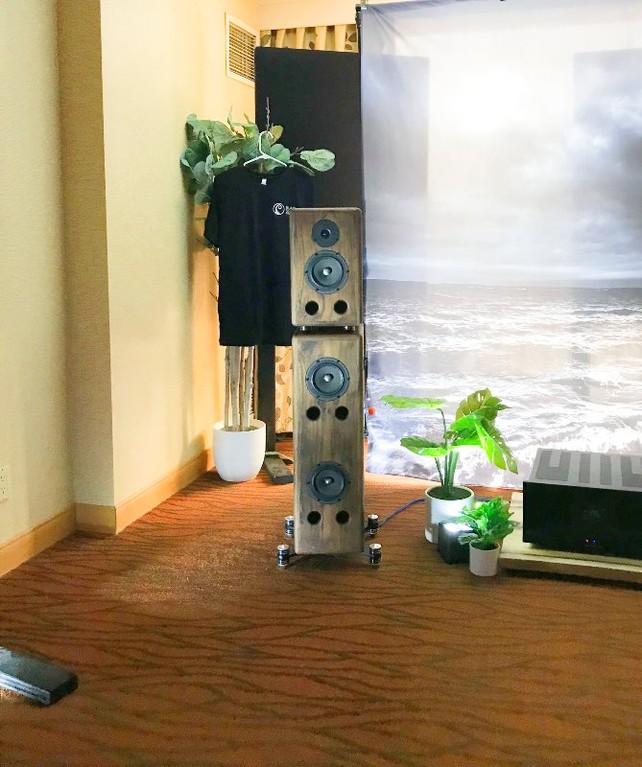 After the Sunny's Components room, I wandered into the room hosted by Black Ocean Audio, which was new to me. Designer Nick Tarnofsky started Black Ocean Audio in 2020, with a design approach "firmly rooted in three key principles: transparency, accuracy, and sustainability." The speakers are all made from sustainable woods here in SoCal. The 2.5-way ported [M] Stack (starting at $11,000/pair) combines two models, a ported bookshelf speaker with a 5.5-inch mid-woofer called The Le Chiffre [M], sitting atop The Pale King [M], a dual 5.5-inch ported bass module. (All Black Ocean Audio speakers are named after James Bond villains.) The [M] Stack uses the Nextel line of drivers from SEAS. A larger Active DSP option is in development, but the passive version being played at the show was powered by a pair of VTL 450 monoblocks. The source was, I believe, streaming audio played via a pro audio controller from India's Mpro. Unlike any other room I visited, the Black Ocean Audio room was playing pop music, including "Blinding Lights" by The Weeknd, and "Sunflower" by Post Malone and Swae Lee. The sound was more than enjoyable, and the room had a fun and relaxed vibe that was very welcoming. When a fellow listener pointed out that nobody else was playing pop, the folks running the room suggested that nobody else could, because pop wouldn't sound good on lots of audiophile gear. It certainly sounded good here, and there wasn't a hint of listener fatigue despite the compressed and sometimes overly-bright sound of contemporary pop music. If I had one complaint, it was that the bottom octave wasn't fully represented by the 5.5-inch drivers, but overall I enjoyed my first experience with Black Ocean Audio.
More show coverage coming soon!