Wharfedale's New D300 Series Loudspeakers Take Aim At Elac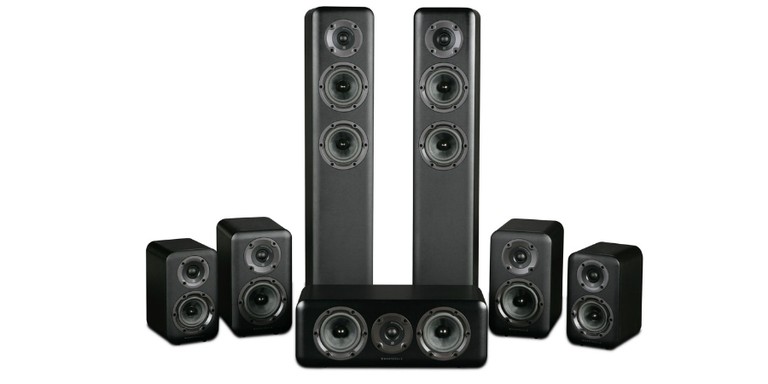 Wharfedale D300 Series
Summary
Product Name:

D310 & D320 2-way bookshelf speaker, D330 2.5-way floor-standing speaker, D300C 2-way center-channel speaker

Manufacturer:

Wharfedale

Review Date:

December 18, 2018 08:00

MSRP: $210/pr - D310, $260/pr - D320, $650/pr - D330, $235 each - D300C center-channel
First Impression:

Gotta Have It!
Wharfedale D310 2-way bookshelf speaker
Sensitivity (2.83v @ 1m): 86dB
Nominal Impedance: 4Ω (minimum 3.6 Ω)
Frequency Response (+/-3dB): 65Hz ~ 20kHz
Dimensions (H x W x D): 26.5 x 15.5 x 22.8 cm
Weight: 8.8 lbs
Wharfedale D320 2-way bookshelf speaker
Sensitivity (2.83v @ 1m): 87dB
Nominal Impedance: 4Ω (minimum 3.8 Ω)
Frequency Response (+/-3dB): 56Hz ~ 20kHz
Dimensions (H x W x D): 32.0 x 18.0 x 27.8 cm
Weight: 13.2 lbs
Wharfedale D330 2.5-way floor-standing speaker
Sensitivity (2.83v @ 1m): 88dB
Nominal Impedance: 4Ω (minimum 4.1 Ω)
Frequency Response (+/-3dB): 40Hz ~ 20kHz
Dimensions (H x W x D): 96.5 x 20.0 x 33.8 cm
Weight: 40.1 lbs
Wharfedale D300C 2-way center-channel speaker
Sensitivity (2.83v @ 1m): 89dB
Nominal Impedance: 4Ω (minimum 3.8 Ω)
Frequency Response (+/-3dB): 65Hz ~ 20kHz
Dimensions (H x W x D): 19.0 x 51.0 x 23.2 cm
Weight: 17.6 lbs
Wharfedale is one of the oldest British loudspeaker brands, with roots going back to the 1930s. But it wasn't until the company's first Diamond series speakers hit the market in the 1980s that Wharfedale became synonymous with low-cost, high-performance audio. The current Diamond 11.1 stand-mounted speaker is an excellent performer at its $500 per pair price point, but other brands (most notably Elac, with its Debut line) are proving that great sound can cost even less. Now Wharfedale is meeting that challenge head-on with a new offering: the D300 Series. Official prices for the US market haven't been confirmed, but the D300 Series starts at just £159 per pair in the UK (that's the equivalent of about $210) for the D310, a compact stand-mounted speaker with a 4-inch woofer. The slightly larger D320 features a 5-inch woofer, and sells for £199 (about $260) per pair, making it a direct competitor to Elac's much-lauded Debut 2.0 B5.2 speaker. The range also includes a 2.5-way floor-stander called the D330, which uses a pair of 5-inch drivers, and sells for £499 (about $650) per pair. The D300C center-channel speaker sells for £179 (about $235) each.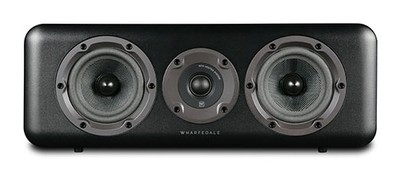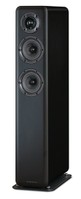 The D300 Series uses what Wharfedale describes as "the most advanced drive unit systems ever seen in such an affordable loudspeaker range." The cloth dome tweeter is an updated version of Wharfedale's WFR (Wide Frequency Response) tweeter, which was originally developed for the pricier Diamond 11 Series. (The Diamond 11 Series will sell concurrently with the new D300 range). The tweeter is positioned in a dished waveguide, and is installed inside its own fiber-damped chamber. It uses an over-sized ceramic magnet attached to a vented pole piece with a copper cap for flux control. This design provides excellent linearity and a smooth transition from the midrange to high frequencies, according to Wharfedale. The woven Kevlar woofers are bonded to a lightweight foamed polyether surround, and driven by a super-long-throw voice coil motor system for low-frequency linearity and accuracy. Here too Wharfedale uses oversized ceramic magnets (a technology pioneered by the company in the 1960s) to ensure smooth response and absolute control of cone movement. The ribbed basket that holds the driver assembly increases rigidity and improves transient response. Behind the diaphragm, a large open area is strategically stuffed with sound-absorbing material to reduce early reflections. The crossovers, which were developed using Wharfedale's Advanced Software and Listening Iteration system, feature low-loss polypropylene capacitors and laminated core inductors.
Although the cab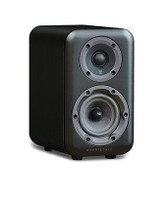 inets of the D300 Series don't have the curved side panels found on the Diamond 11 Series, they do offer 28mm-thick front baffles with acoustically profiled edges to reduce diffraction and edge reflections in the midband and treble frequencies. The panels are internally braced to limit audible resonances and to provide a rigid support system for the drive units. The cabinets are vented using Wharfedale's P-EQ (Pressure Equalization) port system, which was developed from the Slot-Loaded Distributed Port found in the Diamond 11 Series. The P-EQ routes low bass frequencies emitted from the rear surface of the woofer through a downward-firing port in the base of the speaker. These frequencies exit the cabinets (through carefully curved openings that smooth airflow) and enter the room omni-directionally, reducing the pressure differential between the high pressure inside the port and the low pressure in the room. As a result, the D300 speakers provide the efficiency of a bass reflex design without the turbulence and audible "chuffing" that can plague other port systems. Wharfedale claims that the P-EQ port system provides deep and controlled bass performance, and allows the listener to place the speakers closer to a wall than would be possible with a conventional rear-firing port.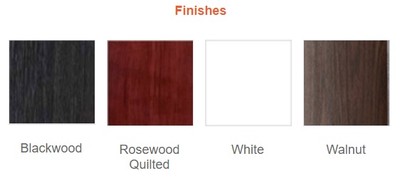 All D300 Series speakers come in black, white, walnut, and rosewood finishes.

Although the D300 Series is not a Wharfedale Diamond range, the 'D' in the name clearly signifies the speakers' heritage. Wharfedale has long been known for delivering excellent sound at affordable prices and we have worked exceedingly hard to deliver premium technological and engineering solutions whilst flying in the face of inflationary pressures to maintain classic 'budget' price points.
- Peter Comeau, Wharfedale's Director of Acoustic Design
Will Wharfedale's D300 Series redefine expectations for a budget-priced speaker, or will Elac hang onto its hard-won crown? Share your thoughts in the related forum thread below.

Unless otherwise indicated, this is a preview article for the featured product. A formal review may or may not follow in the future.