SVS PB-2000 Pro Ported Subwoofer Review
SVS PB-2000 Pro Ported Subwoofer Review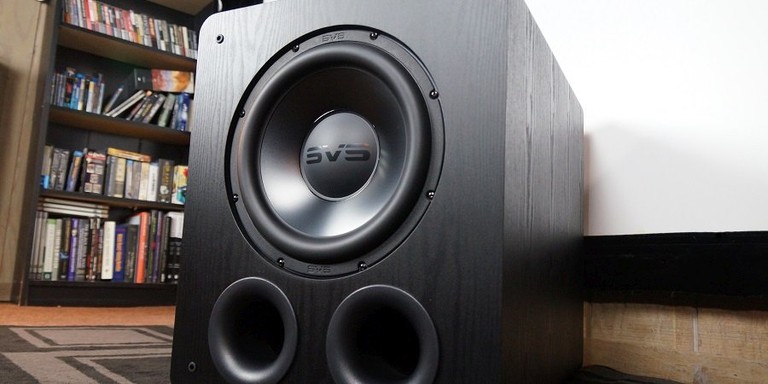 SVS PB2000 Pro
Front-firing 12-inch high-excursion SVS driver

Dual 3-inch ports
Rear-mounted amplifier with Intelligent Control Interface (ICI)
Iso-elastomer feet
16Hz to 290Hz +/-3dB (standard mode)
Massively powerful Sledge 550-watt RMS Class-D design with 1,500+ watts of Peak Power
Input impedance 16kohm (unbalanced RCA).
Green 0.5-watt low standby power consumption.
Bluetooth controlled subwoofer DSP smartphone app works with iOS, Android, and Amazon operating systems.
Dimensions (w/ grille): 20.9" (532mm) H X 17.3" (440mm) W X 23.6" (600mm) D
Weight (unboxed): 64.8lbs (29.4kg) with Grill
Pros
Major performance increase over outgoing 2000 series
Solid, low-distortion output down to 20 Hz
Flat, accurate response from 20 Hz to 200 Hz
App control makes setup very easy
Reasonable size and weight makes placement easy compared to competing subs
Cons
Grille guides could use some rethinking
While SVS has a wide range of audio products available, they are best known for their core business of subwoofers. They have five different tiers of subwoofer lines ranging from $500 models to $2,500 models. Ever since the release of their top dog 16-Ultra series, they have had an annual refresh of progressively lower lines of subs, aided by incorporating the technology developed for the 16-Ultras. We have followed this evolution of their subwoofers with reviews of at least one of their refreshes since the debut of the 16-Ultras from the 4000 series to the 3000 series, and now we have arrived at the 2000 series refresh with the launch of the SVS 2000 Pro subwoofers. In for review today, we have the PB-2000 Pro. The PB-2000 Pro isn't just the PB-2000 with a few new bells and whistles; it is a total redesign. It has very little in common with the previous PB-2000 and features a new driver, new amplifier, new enclosure, and also a new price in a $100 increase. The question we will be asking with today's review is how improved is the PB-2000 Pro over the PB-2000: is it just slightly better? $100 better? Or is it a major improvement in all areas? Let's dig in to find out…
Appearance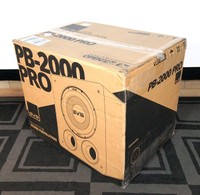 Appearance-wise, not a whole lot has changed from the PB-2000 to the PB-2000 Pro. Pretty much the only significant visual changes are that there are two ports on the front baffle instead of one, and the Pro uses a fabric grille instead of a sheet metal grille. The PB-2000 Pro is a fairly basic subwoofer enclosure, and SVS tried to make it more appealing by using a black ash woodgrain veneer on it and rounding the lateral edges. That does make it look a touch classier or at least a bit more interesting than a plain black box. The move to a fabric grille from a metal grille is a step up, aesthetically speaking. The metal grille of the previous 2000 model had more heft and did a lot more to offer protection for the front baffle, but it also made the overall appearance look a bit more industrial, and it wasn't all that attractive. The fabric grille simply hides the driver and ports discreetly. 
The PB-2000 Pro is not a huge sub but it isn't a small one either (by Audioholics' standards, at least). If other household members are fussy about the furniture and interior design, it may not be able to have a place in an elegant living room setting. It isn't an offensive piece and should be OK by more relaxed interior design standards. Since the PB-2000 Pro occupies a middle territory in both size and aesthetics, it is something that will be highly subjective on an individual basis. The PB-2000 Pro is not a bad looking sub as subwoofers go, but it isn't quite beautiful either. Its appearance is very much in line with its product class. It looks fine.
Design Analysis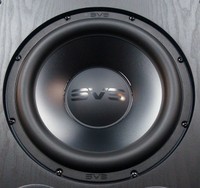 The design of the PB-2000 Pro is a lot like a slightly smaller version of the PB-3000. It has the same cabinet and amplifier design (albeit with less power), same operating modes, and the same user interface. The most significant difference seems to be the driver, where the PB-3000 looks to have a beefier driver, which is no surprise in a more expensive subwoofer. To go over the basics, the PB-2000 Pro is a vented subwoofer that has front-mounted ports and driver. It is natively a ported subwoofer but comes with port plugs and a DSP setting to be operated as a sealed sub as well. The PB-2000 Pro powers a 12" driver with a 550-watt RMS amplifier and uses two ports to augment low bass. For a more detailed look, let's talk about the driver to start with, since it looks to be the most novel component here.
The previous 2000 series subs used drivers that were based on the Peerless XXLS platform, but the 2000 Pro line seems to be taking a new direction. The aluminum cone looks to be similar along with the double stack of ¾" thick magnets, but the top plate looks slightly different, and SVS now uses a stamped steel basket instead of cast aluminum. While stamped steel is normally thought of as an inferior basket compared to cast aluminum, the thickness of the steel in the 2000 Pro is substantial, so it could well be that SVS has been able to shed the cost of cast aluminum without also shedding its advantages as a basket material. Regarding the cone, aluminum is advantageous as a cone material not only for its lightweight and high stiffness, but it can act as a heatsink for rising temperatures from the voice coil. The cone attaches to the fixed pieces of the driver by a Nomex spider and large rubber-foam surround. The motor uses an aluminum shorting ring in order to reduce inductance thereby improving linearity. The backplate is bumped out for higher excursions before reaching mechanical limits.  
The Class-D amplifier now uses discrete 25 amp 600-volt MOSFETs along with the same 50 MHz Analog Devices DSP with 56-bit filtering that is found in SVS's higher-end subs. It has been given a small 50-watt bump over previous 2000 series subs. The PB-2000 Pro has right/left and LFE RCA inputs as well as RCA outs in case you want to daisy chain the signal to some other device. It also has a USB input to power an SVS Wireless Audio Adapter for those who want to go wireless. As with SVS's higher-end subs, you can control the PB-2000 Pro with the SVS Subwoofer Control app on either iOS, Andriod, and Amazon Fire devices.  With SVS's Subwoofer Control App, the user can control the volume down to a single dB of precision, low-pass filter behavior from 30 Hz to 200 Hz down to individual hertz frequency precision and also with a choice of slopes of 6, 12, 18, and 24 dB/ octave, phase control from 0° to 180° selectable down to individual degrees (or you can just flip the polarity from positive to negative), room gain compensation response curve selectable from 25 Hz, 31 Hz, or 40 Hz with a choice of a 12 or 6 dB/ octave slope (this is very handy for taming low-end boominess for those who get a lot of room gain), and port tuning configurations. One neat thing that is especially easy to use with the SVS app is a 3-band parametric equalizer with which the user can adjust the bass response to their taste. It can also help tame peaks in the response that are produced by room acoustics. The PB-2000 Pro's onboard control is the same 'Intelligent Control Interface' that was used in the 3000 series. It is fairly sleek and intuitive.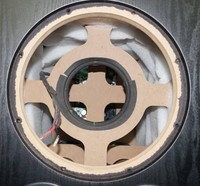 The PB-2000 Pro's cabinet uses ¾" MDF for side panels and bracing with a 1 ½" thick front baffle. There are two window braces within the cabinet: one that supports the driver motor and one that supports the ports. Each port has a 3" diameter and extends pretty far back in the cabinet with flaring on both ends. The interior of the sub is lined with a thick layer of foam damping material. The feet are some wide plastic cones that probably wouldn't be a good idea to set on a hardwood floor without some protection. The grille adheres to the front baffle with some rubber-coated grille guides; I had a difficult time trying to re-attach the grille back on the sub since the rubber grille guides kept on catching the plastic grille pegs. SVS might consider switching to plastic grille guides and metal pegs for an easier and more durable grille installation.  
While the PB-2000 Pro is a redesign of the 2000 subwoofer series, it is not at all a radical departure from anything that SVS has been doing recently. It is mostly a redesign with engineering cues taken from SVS's higher-end subs. It is not surprising or unexpected but it is reassuring since these are proven good techniques for making a sub as we have seen in reviews of newer generation SVS subwoofers. Let's see how this design formula plays out in practice by listening to the PB-2000 Pro…
Listening Sessions
The best placement for a single sub in my room gives me a relatively flat response for an un-EQ'd single subwoofer, with a window of +/- 4 dB from 25 Hz to 100 Hz with no broad dips in important ranges. This location trades low-end room gain for a relatively flat response, a worthwhile trade for my tastes. The receiver used was a Pioneer Elite SC-55 and the crossover was used mostly at 80 Hz. The music was sourced from Qobuz. As always, I will note here that since room acoustics have a huge effect on low frequencies, the way these subwoofers sound in my room at my listening position is not necessarily going to be the way they sound anywhere else for anyone else, so readers would do well to keep that in mind, and not just for this subwoofer in this review, but for any subwoofer in any review.
Music Listening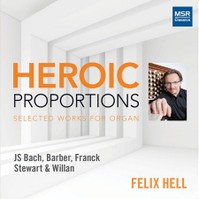 Famed prodigy organist Felix Hell (which is his Germanic birth name, not a stage name) can always be counted on for a lively pipe organ performance, and for an acoustic recording that actually uses subwoofer-band frequencies, I selected an album of his entitled 'Heroic Proportions: Selected Works for Organ'. This album is a mixture of compositions old and new from composers from the USA and parts of Europe. I am not sure what unifies these selections or what criteria were used in their selection, but Hell performs them with his characteristic dexterity and enthusiasm, so anyone looking for a nice organ rendition of Bach BWV 552 or Barber's Adagio ought to give this album a look. This recording was performed on the St. Mark Lutheran Church Organ in Hanover, Pennsylvania, a massive organ with 14,470 pipes and 238 ranks.  
Some pipe organ recordings place a lot of emphasis on the lower notes and others go for a balanced approach or perhaps go easy on deep bass. 'Heroic Proportions' brings out the deep bass, and the PB-2000 Pro proved to be a good match for the lower registers recorded here. The bass wasn't so elevated that it became dominant though, and the PB-2000 Pro managed to provide a strong foundation without overpowering higher frequency content. Now, of course that has a lot to do with system calibration as well as the recording, but the subwoofer itself is a necessary ingredient in that recipe in that it should respond evenly to all low-frequency content. The PB-2000 Pro does this, and it made 'Heroic Proportions'  a pleasure to listen to. A good sub that is properly calibrated can give a pipe organ recording such an immense presence as though the listener's room is a much larger space than it actually is, and the PB-2000 Pro was very capable in this respect. It transformed my normal-sized living room into the nave of a large church, which, of course, was the intent. A recording like this really need a capable subwoofer or seriously full-range speakers to reach its full potential, and my experience with the PB-2000 Pro tells me it did just that.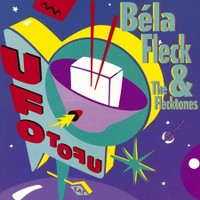 There aren't many instruments that heavily delve into subwoofer territory to the extent that the mighty pipe organ does, but when used with emphasis on lower notes, the bass guitar can, and one group that does not ignore the low-frequency prowess of that instrument is Bele Fleck and the Flecktones. They also use an instrument called the drumitar which is an electronic percussion instrument that works like a drum pad except using fingers instead of drum sticks and is worn with a shoulder strap much like a guitar. The drumitar makes substantial use of deep bass as well, so that in addition to bass guitar, it tends to make Flecktones' albums good for exercising subwoofers in sound systems. That was what I intended to do with the PB-2000 Pro when I selected their 1992 album 'UFO Tofu,' which is much like their other stuff: jazz music with a heavy inflection of funk and bluegrass.   
Every pluck and slide was vividly rendered, and the PB-2000 Pro subwoofer executed these transients nicely....
'UFO Tofu' (an anagram, by the way) is a great album to use for evaluating the musical dexterity of a subwoofer on account of its rapid variation in the bass guitar playing. The bass guitar playing had a very sharp attack and decay and could sometimes be a whirlwind of melodies, and the album often allows it to be the lead instrument. The PB-2000 Pro could track this fluid playing with aplomb. Every pluck and slide was vividly rendered, and the subwoofer executed these transients nicely. The bass playing could be such a torrent at times that I think some of these tracks would be very listenable with the subwoofer alone, although perhaps with a higher low-pass filter than the standard 80 Hz. Given the notational range in bass in 'UFO Tofu,' and often within the same track, a subwoofer with a less-than-perfect response would be giving too much prominence to a handful of notes while omitting others, so linearity is a must for an album like this. Happily, the PB-2000 Pro is anything but a one-note wonder, and the low frequencies of the bass guitar and percussion had a seamless integration with the rest of the system. The subwoofer was certainly present since few speakers were that capable in low frequencies, but I couldn't tell where the main speakers ended and the subwoofer began. Again, this integration is a matter of calibration, but the subwoofer must be competent for that integration to be seamless, and on 'UFO Tofu,' the PB-2000 Pro proved to be extremely competent.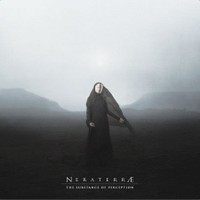 Dark ambient music can often make extensive use of deep bass, although it usually does so in an understated manner, so it is not the 'in-your-face' drops of much of electronic dance music. It is often used to convey scale of some sonic landscape along with other environmental noises. Such is the case with NERATERRÆ's 'The Substance of Perception,' a 2019 release on the Cyclic Law label. The tracks on this album are different collaborations between the newcomer NERATERRÆ and other established dark ambient artists with names such as New Risen Throne, Xerxes the Dark, and Flowers for Bodysnatchers, and they probably aren't familiar to anyone outside of this niche genre. The music here is as gloomy as one might imagine from the track titles: 'That Which Shall Not be Witnessed,' 'Becoming the Nightmare,' and 'The Wicked Pulse of Conscience.' It sounds like music from a horror movie that takes place in some haunted countryside or desolate alien planet. It is brooding drones and reverberant atmospherics and very rarely is there anything resembling a lead instrument.
I can happily report that the PB-2000 Pro delivered the goods for raw output as well as tight control over the results.
Bass is nearly a constant in 'The Substance of Perception,' but it is not a detached or separate element from the rest of the sound; it is a part of a whole. For the effect of this sound mix to work, the subwoofer must blend in naturally and it needs to have an even tonality. The PB-2000 Pro was able to provide this to my ears. Low frequencies here take the form of distant rumbling, reverberant thuds, and slowly undulating drones. They are an integral part of the overall soundscape, and the PB-2000 Pro supplied this vital spectrum of the sound without calling attention to itself. It provided a solid foundation to these compositions but in a balanced manner, and insofar as deep bass can be textured, it gave these low frequency sounds a 'graveliness' instead of just a blurry rumble. In my listening, the PB-2000 Pro helped to make these eerie sonic environments into visceral settings that would have been much less effective without such adroit low-frequency capability. I think that most listeners of this type of music will be using headphones, but there is a tactile quality to bass in a loudspeaker sound system that would be missing in headphone use that makes this music much more rich and vivid. The PB-2000 Pro delivers that physical sensation proficiently along with its superb aural performance.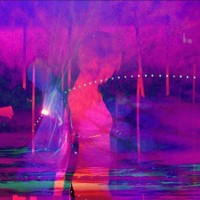 For music where the use of bass is anything but subtle, I found an unusual album with profligate use of low frequencies in HKE's 'Into Your Heart.' HKE is one of the many stage names of David Russo, an enormously prolific artist in the realm of vaporwave, dreampunk, and otherwise experimental electronic music. 'Into Your Heart' is very much on the harder end of the spectrum of this area of music, and I say 'area' as opposed to 'genre' because whatever is happening here is larger than the word 'genre' can encompass. The sound on this album is like an experimental downtempo with a large helping of deep bass, as if someone merged ambient house music with dubstep. If that doesn't make any sense to you, just think somewhat minimal electronic music with massive bass. I decided to use this album to evaluate the PB-2000 Pro since the bass is so over-the-top here that to play this album at loud level would surely tax the limits of the sub, thereby allowing me to get a sense of its limits. 
I can happily report that the PB-2000 Pro delivered the goods for raw output as well as tight control over the results. When those kick drums hit, I could feel it vibrate my sofa. It had a surprising amount of muscle for a medium-sized 12" model. I expected performance along the lines of the PC-2000 that I reviewed back in 2016, but I don't remember it hitting as hard as this, not that the PC-2000 was a slouch. This is punch-in-the-chest level bass. The electronic basslines produced by the PB-2000 Pro were so thick that you could cut them with a knife. The weight of the bass that this sub could produce seemed implausible for its size, and I checked to see if I had accidentally left another subwoofer on; I hadn't. This bass felt so palpable that it was like the footsteps of a brontosaurus. 'Into the Heart' was a lot of fun to hear on such a capable subwoofer, and I think that anyone who likes bass-heavy electronic music will enjoy what the PB-2000 Pro can do.
Movie Watching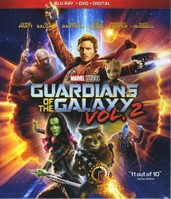 In the last review that I wrote, I used 'Guardians of Galaxy' as a movie to evaluate the subwoofer under review. For the sake of continuity in these reviews, I watched 'Guardians of the Galaxy 2,' but perhaps not just for the sake of continuity but also because I had not yet seen it and wanted to find out what happens next. Most if not all readers will know of this film and why, as a comic-based interstellar space adventure, it serves as a great subwoofer fodder. Deep bass is plentiful, and one scene that was really brought to life by the sub is when our heroes' spaceship crash-landed on the forest planet. That was far from the first explosion that the PB-2000 Pro used to shake the room. The climactic battle was also a massive bass fest that could give a hard workout to any subwoofer, but I felt the PB-2000 Pro was very much up to the task. All of the explosions, laser guns, rocket boosts, and assorted science fiction noises were given the requisite subterranean growl of deep bass as well as the punchy mid-bass that was demanded of the sound mix. In addition to all of this was Tayler Bates' orchestral score as well as the film's famous mixtape music that is a selection of pop, rock, and funk from the '70s. The PB-2000 Pro delivered a clean reproduction that kept the music bass distinct from the effects sounds, so there was never any confusion or muddiness between the various low-frequency elements. As with the first 'Guardians of the Galaxy,' I enjoyed the sequel, and a lively sound mix like this one really benefits from a good sub like the PB-2000 Pro proved to be.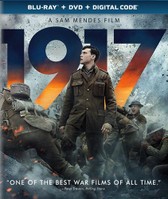 For something that has a much more grounded sound mix but still promises lots of low-frequency content, I picked up the new WW1 movie '1917' on Blu-ray. I had not seen '1917' yet, but a big Hollywood war movie is bound to have a lot of bass, and upon viewing the movie, it very much did. For the first half of the film, most of the low-frequency content is relegated to Thomas Newman's music score, which partly uses synthesizers to produce deep bass drones for an atmospheric effect that accompanies the orchestral elements. The music was effective at creating tension, and when moments of action occurred, they were sudden and startling, providing a good demonstration of the dynamic range and transient behavior of the PB-2000 Pro. There is a mid-movie plane crash in particular that gave the subwoofer an opportunity to flex its muscles, and the PB-2000 Pro did not disappoint. It produced a satisfying low-end crunch that was felt as well as heard as the plane smashed into the ground. Other notable bass scenes were a large fire consuming a cathedral that generated a deep ominous rumble, and the climax that took place under a hail of artillery shelling. In each instance, the PB-2000 Pro supplied a convincing reproduction of those epic scenes. '1917' attempts to create immersion by having the movie be unbroken by any edits, so it seemed as though it was filmed in one long take. One key ingredient in creating this immersive ability is the realism of the sound mix, and a key ingredient in that is competent, lifelike low-frequency reproduction, which is an area where so many home theaters fall short. However, I can report that isn't a worry with systems that use the PB-2000 Pro; it possesses both the sound quality and quantity that can handle a large-scale exercise in heightened realism such as is found in '1917.'

Confused about what AV Gear to buy or how to set it up? Join our Exclusive Audioholics E-Book Membership Program!
Recent Forum Posts:
AudioLover73 posts on September 27, 2021 00:06
I really like the metal grills SVS uses. In fact, that is one of the biggest reasons I chose the PB16-Ultra over the competition. That combined with the piano gloss finish really sets them apart. These new grills they're using are so plain. I really don't like them, and I wish they would go back to using the metal grills, even on the "lower" series models.
Danzilla31 posts on March 27, 2021 22:04
Remember when I PM'd you because I could have sworn my ears where saying this is a better sub? But I thought it was buyer bias? You hadn't got a chance to review it yet

Looks like my ears were right for once great review!!!
Pogre posts on February 27, 2021 16:23
ryanosaur, post: 1464373, member: 86393
Get those Subs into extended mode so you can really enjoy the occasional use of that 16Hz low C when it gets used!

Check out Olivier Latry, Bach To The Future. Could be the last sounds heard in our lifetime from that Great Organ.
https://music.apple.com/us/album/bach-to-the-future/1454046555

And this promotional video for the release:
e2uuE5ZQN6A

I haven't actually listened yet, but I know from your contributions in the sub candy thread they're prolly deserving of a "like"!
ryanosaur posts on February 27, 2021 16:15
shadyJ, post: 1464370, member: 20472
I'll make an organ music connoisseur out of you yet!

Get those Subs into extended mode so you can really enjoy the occasional use of that 16Hz low C when it gets used!
Check out Olivier Latry, Bach To The Future. Could be the last sounds heard in our lifetime from that Great Organ.
https://music.apple.com/us/album/bach-to-the-future/1454046555
And this promotional video for the release:
e2uuE5ZQN6A
shadyJ posts on February 27, 2021 16:00
ouchmythumbs, post: 1464303, member: 94977
Having reviewed, and listened, to both of these, is there a huge difference in the PB-3000 over the PB-2000 Pro? Purchased a PB-2000 Pro recently and have been more than happy, but what can I say, more is always enticing! The only thing really holding me back is the metal grill; I just can't seem to appreciate it like some. That said, if I were to expect a huge difference, it might be something I could live with. Movies/music probably about 70/30 in an odd-shaped room with an open floorplan, but some strategic furniture placement along with sub placement in particular areas, I can "close" it in a bit for my MLP.

NINaudio, post: 1464319, member: 82928
I posted links to each review in post #10 here. If you look at the CEA charts, the PB 3000 has a 2-5 dB advantage throughout the frequency range. The advantage is around 2 dB under 20 hz and increase as you go further up the frequency range. So if you want more mid bass and more low end the PB-3000 will get you there. If you don't feel like anything is missing with the PB-2000 then you should be fine. Or you could just get a second pb-2000 to even out frequency response…

Ninaudio pretty much nails the analytical answer here. Perceptually, that SPL improvement ends up being a very significant increase in headroom. The PB-3000 hits harder in a very tangible way, and it hangs with many of 15" big boys in performance, yet it doesn't have the physical size or weight of those 15"s which is what I love about it.
Pogre, post: 1464338, member: 79914
Well Shady, you got me to check out Felix Hell. I'm watching a video of him explaining musical canons right now.

I'll make an organ music connoisseur out of you yet!
Post Reply