Paradigm Signature Sub 2 Subwoofer Review Listening Session
Paradigm Signature Sub 2 Subwoofer Review Listening Session
For all of the listening sessions the Paradigm Sub 2 was placed in the front right corner of the room about 4 inches from the walls. This places the subwoofer a little over 4 meters from the primary listening position. I have determined this to be the best available single subwoofer placement in the room for most units. The Sub 2 was connected to one of the 240v outlets normally occupied by a KPA2400 amplifier and this ac voltage was used for the duration of its stay. Paradigms PBK routine was run on the Sub 2 first to allow it to adapt the subwoofer response to the room. This was followed by Audyssey auto EQ being run on the system to allow it to further integrate the Sub 2 and flatten the response, which was then followed by a check and recalibration of the subwoofer and speaker levels prior to the listening sessions. Paradigm recommends running PBK prior to any other EQ or system optimization in the literature supplied with the Sub 2. For all listening the Sub 2's internal low pass filter was bypassed in favor of a 125Hz setting inside of the Onkyo PR-SC886P.
Listening Impressions: Various Artists, Movies and Formats
This part of the review will be a little different from normal. Reason being that Paradigm sent the Sub 2 way back in 2011 before the holidays and instead of the week or two that I usually have to get acquainted with and listen to a subwoofer I was lucky enough to have the Sub 2 as the part of my home theater for about 3 months. The reasons for this length of time were part, timing, part scheduling, life events, weather, you name it. Thankfully Paradigm was very patient and only inquired once every few weeks and they never rushed the review process. A good chunk of my time spent with the Sub 2 was critical in depth listening with notes using material of every stripe. Other times it was just casual enjoyment without focusing in on what the Sub 2 itself was doing. Since I had an extended amount of listening to the Sub 2 and used such a wide range of materials I'm just going to give my final impression mixed in with some specific notes from various sessions.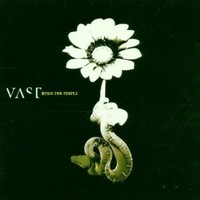 The first thing that I did once the Sub 2 was fired up in my system was connect my i-pod, which only has uncompressed .wav files loaded on it, and run through a bunch of favorite tracks at a moderate volume which have bass that I enjoy for one reason or another, old Beastie Boys, some Victor Wooten, Pink Floyd, etc…Over the duration of time that I listened to the Sub 2 I would occasionally go back and listen to just pure music in between movies and sporting events. The first couple of times that I listened with the Sub 2 involved, nothing immediately jumped out at me, or bowled me over and nor did I expect it to. This not what a subwoofer should do if it is integrated and level matched well. What eventually became apparent was that the bass lines just seemed to be there in a nonchalant manner and presented without coloration. If the kick drum was heavy so was the Sub 2's contribution. If the track was mixed lean it stayed lean just as it should. On dense tracks such as those contained on Strapping Young Lads The New Black album, which has quick double kick flurries and occasional blast beats interspersed with frantic bass guitar runs and the occasional 808 like drop bass effect, the Sub 2 was completely unfazed even at volume levels that were starting to get uncomfortable to be in the same room with. Even at those levels everything was clear and uncongested sounding. One track on this record in particular, "Almost Again", has drummer Gene Hoglan throwing in the occasional drop bass effect into his double bass patterns before adding in floor toms to the previously already over the top verse drum beat. On most systems you might not notice the floor toms being thrown into the beat on this section of song as there is so much going on already and they do not have a lot of top end attack. The Sub 2 clearly maintained separation of this material such that the floor tom fundamentals were readily apparent over the kick drum pattern and bass guitar. On VAST's "Music for the People" album which is moody pop rock the low register of piano and bass guitar were satisfyingly smooth and the drums were presented with a lot of weight to them and a dark analog warmth which is how they are mixed on most of the tracks. On a track titled "Take Me with You" from a different album there is virtually no bass until a huge bass drum drops into the song at about 1:54 in. I believe it is centered at around 40Hz or maybe slightly lower but it sounds like it is coming from a mountain in the distance and has a lot of sustain and impact. It is not particularly taxing but I love the way that it sounds on a dynamic system. I cranked the Sub 2 way up for this and it did not disappoint generating a huge percussive slam. Other fodder served up to the sub 2 included everything from Animals as Leaders and Loreena McKennit to Neil Young and Cypress Hill. Slow booming rap bass, quick bass guitar runs, fast kick drum patterns, piano, deep male voice and I even threw some pipe organ in there. The big Paradigm was impressive with all of it and would only call attention to itself when the material demanded it. One of the concert blu-rays enjoyed was Michael Jackson's "This Is It". If you haven't seen this movie it is primarily behind the scenes footage and rehearsal's during the build up to what was billed as his final tour and contains a really well mixed low frequency range during many of the bigger rehearsal sequences that only gets that much better with a subwoofer like the Sub 2. Even if you aren't a fan it is worth a watch just for the smooth low end mix and skill of the backing musicians. I had only seen this once previously and had forgotten just how good the bass mix was but the Sub 2 reminded me in short order with big, punchy and clear bottom end that made me want to reach for the remote and increase the volume every couple of minutes, which I did quite a bit. Awesome.
As is c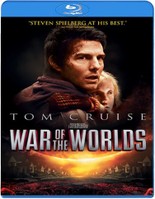 ustomary I also enjoyed a couple of movies with subwoofer crippling bass in order to gauge how the Sub 2 would deal with loud playback of this material in a fairly demanding room. For this I decided to go straight for the big guns starting with Steven Spielberg's 2005 adaptation of "War of the Worlds". Despite being released quite a few years ago this is still one of the most demanding if not THE most demanding movie soundtrack available and has simply punishing bass in a number of scenes. Suspect number two was Dreamworks "How to Train Your Dragon", an animated children's film about a bungling young Viking that just happens to have an insanely bombastic mix as well. The thought behind using this material is that this is about the most demanding material that any subwoofer will ever see, so if the Sub 2 does well here then it should have the headroom and in some cases protections built in to deal with anything else Hollywood is likely to send down the pipe. Considering the massive amount of testosterone the Signature Sub 2 brings on deck with it, I had a hunch that cutting it loose on these big action flicks aught to be entertaining to say the least. I was not disappointed. With a little apprehension I started War of the Worlds with a master volume of -12 from theater reference, which may not seem that high, but I can assure you that the majority of single subwoofers will utterly crumple at that playback level of this soundtrack in my system. Not Paradigm's Sub 2. The first scene with notable bass is during the lightening storm which is very low frequency such that most subwoofers skip it entirely. The Sub 2 sent a good sized tactile pulse through the furniture and floor which was impressive and tells me that the Sub 2 has response that extends very low in frequency with substantial power. During the pods emerge scene the Sub 2 produced room shuddering bass with impressive authority, shaking the couch and floor both. When the giant alien ship goes on the rampage and starts laser beaming people and houses the bass shifts a little higher in frequency to the 25-35Hz range at very loud levels. This is the section where most subwoofers would be over driven and the Sub 2 just cranked the bass out while sounding like it was completely in control the whole time. Again on the highway bridge collapse I listened for any sign that the Sub 2 was distorting or into the limiter but it was difficult to tell because it sounded like a bridge had just collapsed! This performance on extremely demanding material was about the point that the Sub 2's output capabilities started to sink in. About a week later was when I finally had a chance to watch "How to Train Your Dragon". I used the same volume level as used with War of the Worlds and again the Sub 2 seemed to have no problem at all with the myriad explosions, thumps and loud booms present in the soundtrack. This film also has a lot of very low frequency content below 20Hz and again it was readily apparent that the Sub 2 has deep extension producing what I like to refer to as the push or shove effect, which is where the bass is so low in frequency that it barely registers with your ears but you get a tactile or physical sensation of it on your body or through the furniture. It is a subtle effect that is a little eerie at first experience, but it takes a subwoofer or sub system with deep extension and a lot of headroom to pull this off. Apparently the Sub 2 qualifies. At the very end of "How to Train Your Dragon" there is a climactic battle with the uber dragon that results in a loud, rumbling, thud of epic proportions. The Sub 2 pulled out all of the stops and provided a powerful room shaking shudder befitting of the action on screen.
Over the next month or so I continued to use the Sub 2 and enjoy its contribution with a wide variety of material. Not once did it do anything other than a fantastic job. With high quality music and movies it was always neutral and never sounded anything other than composed. I do not know if its limits were ever found with either of the two big bass flicks that were used but if they were, I could not tell. I never heard any noises of overload or anything like that. The fact that all of that clean output comes from such a good looking and reasonably sized enclosure is the cherry on top. Also I did briefly put a glass of beer on the subwoofer while I was watching "This Is It" and there was barely a ripple even though the sub was cranking out an impressive amount of bass at times. I was a little sad when the time came and the Sub 2 was finally boxed up and sent back to Paradigm. I would be proud to have one or three in my system.
Confused about what AV Gear to buy or how to set it up? Join our Exclusive Audioholics E-Book Membership Program!
See also:
Recent Forum Posts:
haraldo posts on August 26, 2013 07:33
gene, post: 984673
That's a huge measurement difference. Ours is an industry standard controlled practice for accurately measuring subwoofers. In addition, we use CEA2010 test patterns for distortion and max output.

I will see if I can line up a review of the M&K with Josh.
Gene… Ken Kreisel is not with M&K anymore, Ken Kreisel stepped out of M&K and now made his own company
Kreisel Sound
, as far as is claimed, the subs he now makes betters the M&K models, but still true to the original M&K push&pull geometry concept….
gene posts on August 26, 2013 07:24
haraldo, post: 984664
Yes I know… it's a bit like comparing orange vs grapefruit, but still….
There's a big difference in measuring conditions while hometheaterhifi measures in room 3 feet from the wall and with mic distance at 2 metres
While AH measures outdoors, so of course….

My point is that the Kreisel is a very well measuring sub and it would be interesting to get proper comparable measures
That's a huge measurement difference. Ours is an industry standard controlled practice for accurately measuring subwoofers. In addition, we use CEA2010 test patterns for distortion and max output.
I will see if I can line up a review of the M&K with Josh.
haraldo posts on August 26, 2013 04:23
its phillip, post: 984547
those measurements cannot be properly compared against the ones taken by ricci
Yes I know… it's a bit like comparing orange vs grapefruit, but still….
There's a big difference in measuring conditions while hometheaterhifi measures in room 3 feet from the wall and with mic distance at 2 metres
While AH measures outdoors, so of course….
My point is that the Kreisel is a very well measuring sub and it would be interesting to get proper comparable measures
its phillip posts on August 25, 2013 20:30
those measurements cannot be properly compared against the ones taken by ricci
haraldo posts on August 25, 2013 15:16
Post Reply