PLV-Z60 Overview, Build Quality, and Remote Control
PLV-Z60 Overview, Build Quality, and Remote Control
It's been a little over two years since we played with Sanyo's last projector offering. Indeed, the company took a short break in their recent string of annual product releases to bring consumers a new 720p home theater projector in their affordable PLV line. Now that 1080p seems to be ruling the day, the 720p models from many manufacturers seem to be coming out every other year with minor changes to keep them current. The new PLV-Z60 is an incremental update to the PLV-Z5... which was an incremental release to the PLV-Z4. To be honest, our first impression is that somebody took the Z5, painted the chassis black, and threw a new release party for the Z60. While that's our honest first impression, a more complete evaluation will involve some serious Audioholics-style reviewing and lots of test material.
You know, sometimes an incremental update is just fine - especially when the predecessor is already such an excellent product. After all, I wouldn't want GM to come out with a five wheeled car just because the old model had 4 wheels...
Differences Between the PLV-Z60 and the PLV-Z5
Much like our review of the PLV-Z5, which showed only minor updates to the PLV-Z4, the new PLV-Z60 builds on Sanyo's tried and true design and only offers slight improvements in the areas of black level and some features like video processing. Brightness has been upped by a scant 100 lumens to 1200, and we noted that the projector accepts 1080p/24 signals for judder-free film-sourced motion. Inputs of both projectors are completely identical, with the PLV-Z60 sporting dual HDMI inputs, a PC input, dual component video inputs and some standard definition fare.
The PLV-Z60 carries a 3-year warranty and 90-day lamp warranty as we've come to expect from Sanyo. The projector continues to offer solid features for the money, but it doesn't look like there's much beyond some minor upgrades to make any current owners of the PLV-Z5 envious. Oh wait, there is one thing. The price. When the PLV-Z5 debuted in 2006 it had an MSRP of $1,995. Two years later a slightly better model comes out and is priced at just $1,295 - a full $700 lower than the previous model. That's a nice drop in price and shows just how affordable home theater projectors are getting.
Same Chassis and Same Excellent Build Quality
Sanyo builds a nice projector. In fact, I can't believe there aren't more manufacturers stealing their automatic lens cover system. It's brilliant, actually works, and is something you really don't expect to find at a sub-$2000 price point, let alone something that has an unofficial street price of less than $1000. We liked the new black chassis immediately. Black is the new white and we hope to see more and more projectors eschew white and silver for non-reflective black. After all, if you go through the trouble of eliminating all light and reflective surfaces in your theater room, shouldn't your projector pull its own weight? Now the PLV-Z60 does.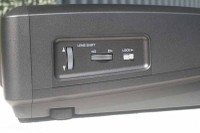 Placement of this projector is a cinch, especially since the lens shift provided on this unit will allow 100% up or down positioning of the screen or 50% left or right movement. Combined with the 2x manual zoom lens, that means you can place the projector almost anywhere and get it square to the screen without having to deal with the ill-advised keystoning. The lens shift is facilitated by two knobs on the side of the unit which we found to be stable and easy to rotate. Once the appropriate settings are made and you have the exact placement you are looking for, a small locking switch prevents the lens from drifting out of its fixed position.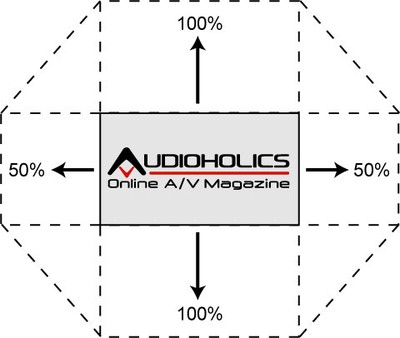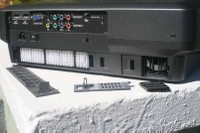 We've always been a fan of the way Sanyo allows consumers to battle those pesky dust blobs. Their method involves a blower tool and access into the projector to clean off the problematic area. It's a decent design that is less sophisticated than some, but works, and doesn't inflate the price of the projector in the process. The Sanyo also includes easy-to-replace filters which are accessible from the back of the projector. These are intake filters that keep dust and debris from entering the projector as the fan takes in clean air to cool the system. The filters can be vacuumed or brushed off, but should never be made wet.
The menu system in the PLV-Z60 is essentially unchanged from the PLV-Z5 and we covered that in our other reviews so we won't rehash it here. It is extremely easy to navigate and one of the more ergonomic systems. Once an item is selected for adjustment, the menu disappears while the items are adjusted. This helps you monitor the picture in real-time as you make changes. Additionally, the menu "remembers" where you were, so the next time you activate it you are more or less where you left off. This is a boon for calibration. The remote control is also the exact same remote as was used with the PLV-Z5 projector. It's not fancy, but it is fully backlit and the light button glows in the dark for easy identification.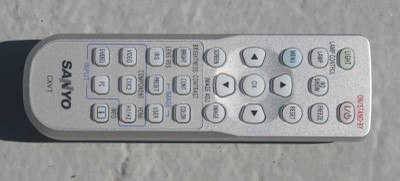 You can definitely hear this projector running. It's not nearly as quiet as some more expensive models we've tested and if you don't ensure it's far enough in front or behind you the ambient noise will compete a bit with quiet passages of the movie.
Confused about what AV Gear to buy or how to set it up? Join our Exclusive Audioholics E-Book Membership Program!
picture_shooter posts on March 31, 2009 23:36
I saw this projector in action couple weeks or so back. I really like it, this is coming from a fan that used to own Optima
lsiberian posts on March 19, 2009 16:26
crashkup, post: 540103
I read a review that cautioned that at the brightness level this projector works at the screen should not be too big. However it did not say how big is too big. so I am wondering, as i consider buying a PLV-60, is my 10 ft. wide screen too big?

If anyone can illuminate me, that would be most appreciated.

Thanks,

Danny
You would probably okay if you had a Carada Brilliant White screen
jostenmeat posts on March 19, 2009 16:15
crashkup, post: 540103
I read a review that cautioned that at the brightness level this projector works at the screen should not be too big. However it did not say how big is too big. so I am wondering, as i consider buying a PLV-60, is my 10 ft. wide screen too big?

If anyone can illuminate me, that would be most appreciated.

Thanks,

Danny
If you want to test the waters of going big as you can, you might look into high gain screens, retroreflective, particularly the one I use, DaLite High Power. It takes more thought and/or compromises in taking advantage of the properties:
- you will want the PJ as close to the viewers' head as possible
- you will want to keep all viewers within a 20 degree viewing cone
When
directly
on-axis, the gain will actually be over 300%. It's rated as 2.8x, but I think or guess that in most scenarios something like 2x will be had. However, I also guess that a 10 ft wide screen is more than twice the viewing surface of a 100" screen.
Ok, nm, slightly less than double:
http://tvcalculator.com/index.html?45a7092fbf774c799862cf4bf623be1e
BMXTRIX posts on March 19, 2009 16:06
100" is about the recommended max size under dark home theater conditions.
crashkup posts on March 19, 2009 15:37
Sanyo PLV-Z60 and Screen size

I read a review that cautioned that at the brightness level this projector works at the screen should not be too big. However it did not say how big is too big. so I am wondering, as i consider buying a PLV-60, is my 10 ft. wide screen too big?

If anyone can illuminate me, that would be most appreciated.

Thanks,

Danny
Post Reply