Status Acoustics Decimo Review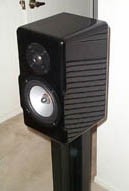 Speaker companies are a dime a dozen these days in a market flooded with gimmicky products that claim improved fidelity via unverifiable audio tweaks or using exotic cables to achieve their full potential. It is a rarity to find a company that doesn't give into these tactics to market a substandard product. Instead Status Acoustics took the high road by building these no nonsense speakers with some of the finest components available making them to this day a benchmark product unrivaled in performance.
The Status Acoustics Decimo bookshelf speakers are some of the finest compact speakers we've measured and reviewed to date. A true classic that will satisfy even the most critical audiophile.