YouTube Adds MGM Movies to Content Lineup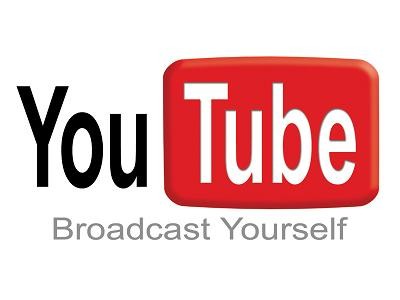 YouTube Adding MGM content
Last month we reported on how YouTube is shifting some of its focus to commercial fare, offering full length television fare from the likes of CBS (to start). This month, they announced a deal to broadcast archived MGM movies and television shows in their system. The goal, unfortunately, is to boost ad revenue for the company, a purpose that doesn't seem likely to gel with the needs of its current constituents. As with the earlier announcement, it remains to be seen if YouTube's primary base of users are going to seek it out as a one-stop shop for all sorts of videos. It also needs to be demonstrated whether or not commercial content can seamlessly exist next to user-generated content. The current Internet opinion seems to indicate that this may be a tougher nut to crack for the online video company than at first thought.
The first archives will include shows like American Gladiators (now there's a draw) and will eventually expand to include full-length movies like Bulletproof Monk and The Magnificent Seven. The release also described "clips" which will be available from such movies as Legally Blond, though it remains to be seen just how successful any partial shows are going to be with users (this potentially being more or less a referendum supporting YouTube's use of MGM content in part).
In October, YouTube's announcement to carry such CBS shows as Beverly Hills 90210, MacGyver, Star Trek: The Original Series, and The Young and The Restless were met with skepticism, and it will be interesting to see how well this new concept does as more and more content is added.

In keeping with their revenue goals, new content from both MGM and CBS will run with ads running "alongside" the content. It is not clear whether this wording is indicative of the traditional in-line commercial content which is either preceding or interspersed with the show content (Hulu-style) or something akin to YouTube's existing periodic lower-third ad-based network. The former seems more profitable and traditional while the latter is already in play in many YouTube programs (but obscures valuable screen real estate.)
Hulu already features up-to-date full-length shows from Fox networks, NBC and CBS and is becoming wildly popular as more and more people discover a new way to view television content. It also has a YouTube channel which features short-clip versions of its shows. On first glance, YouTube's experiment seems more designed to make additional money and may have a minor impact, but with their recent partnership with TiVo it may have farther-reaching effects than can be ascertained without seeing it in action.

Without seeing more it remains unknown as to whether it will compete with a content-rich system like Hulu, though with a focus on better integration with set-top boxes an living room penetration they certainly stand a fighting chance.