Xbox 360 One-ups PlayStation with Natal and a Stolen Exclusive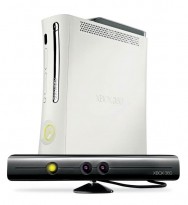 Microsoft has been on a roll at E3 2009: Dropping bombs and shooting stars all in the name of Xbox 360 has been Microsoft's game this year. Microsoft's press conference dropped jaws with shocking announcements: Spielberg pitches Natal. Beatles reunite to talk about Rock Band. Microsoft promises 1080P resolution to Xbox 360 movie streams. James Cameron even talked about an upcoming game by Ubisoft; Avatar. To ad insult to injury of the ailing Sony, Xbox 360 even nabbed a PS3 exclusive. It looks like Microsoft wanted to shock us into submission this year. 
Microsoft is good at imitating and arguably improving - if not outright innovating. But one thing is for sure the company aims high, even if sometimes falling short. The most profound announcement for Xbox 360 gamers and possibly the most significant of all gaming devices at this year's E3 is Natal. You could call it a motion-controller, the likes of which we've seen with Wii. But this one is so much more. 
Microsoft's entry into physical control is a full-body motion controller system that comes to us with pimpage direct from director Steven Spielberg. The Redmond Washington software giant promises will Natal will profoundly change how we play. Spielberg was on hand during a press conference to promote Natal. He's so crazy for the device that he told the crowd he's already had to change how he'll design an upcoming video game through EA. 
Look and Speak into the Natal Camera  
Natal is said to be capable of detecting full body motion, but it also has voice recognition for added voice control of your Xbox 360. Microsoft gave a demonstration of the device that features a motion capture camera that sits above or below your TV set. It's said to accurately track body movements in three dimensions alleviating the need for a push-button controller. Don Mattick, Senior VP of Xbox says: "We're using the best controller ever invented: You!" 
Natal will have face and voice recognition used for more than just games. You'll be able to just tell your Xbox 360 what you want to do next. Using verbal commands you can ask it to play a movie or game. There is also a sort of creepy virtual character you can interact with named Milo - just in case you're that lonely. 
Beatles Reunited 
It's difficult to believe that a video game managed to reunite the Beatles after decades of speculation as to what it would take. The game is called The Beatles: Rock Band and the two remaining Beatles, Paul and Ringo made a quick appearance to promote it. The Beatles personalities didn't stop at Paul Ringo however, the game also managed to reel in Yoko Ono and Olivia Harrison. 
The new version of Rock Band will arrive September 9 and will feature 45 new songs from the Beatles archive. So, how did the Rock band franchise manage to get the Beatles library and its surviving band members to promote it? Evidence is in the name. 
As its name would suggest – this isn't just a Rock Band game featuring The Beatles – this is The Beatles in a Rock Band game. As evidenced by the order in the game's proper name – The Beatles: Rock Band, you can tell who was in the driver's seat during contract negotiations. 
Metal Gear Solid: Rising 
Many of the Xbox 360 faithful have secretly wished for a Metal Gear Solid 4 release. But a Microsoft presentation featuring Metal Gear's own Hideo Kojima all but confirmed that wasn't going to happen. He was there to announce an upcoming Metal Gear for Xbox 360 – Metal Gear Solid: Rising. This will be a brand new game for the long-standing PlayStation-only franchise. No release date was given and not much else is known about the game except that it will contain one of the most popular characters Metal Gear has produced – Raiden from Metal Gear Solid 2: Sons of Liberty. Raiden will be a playable character for the upcoming Xbox 360 game. 
At the time of writing this, E3 isn't yet half over. But so far it looks like Microsoft wants to deliver the major thunder this year. We'll keep an eye out for the competitors and see what else E3 2009 has in store.
See also:
Recent Forum Posts:
Bluesmoke posts on June 12, 2009 03:32
Seth=L, post: 580227
Frankly I am tired of the 360 getting exclusive stuff. I can't imagine why those upgrade packages for GTA4 weren't made available for the PS3 for any reason other than pure nonsense from Microsoft.
Nothing wrong with that. MS paid them extra money to make it exclusive. Sony didn't. All game studios are custom shops. You pay up, you get what the other guys don't.
Djizasse posts on June 11, 2009 19:57
You know that's how they all work. MS, Sony, Toshiba, Intel…
Seth=L posts on June 10, 2009 23:44
Frankly I am tired of the 360 getting exclusive stuff. I can't imagine why those upgrade packages for GTA4 weren't made available for the PS3 for any reason other than pure nonsense from Microsoft.
Djizasse posts on June 10, 2009 21:15
Come on guys, get your own thread to talk about that Raven dude
abboudc posts on June 10, 2009 19:01
darien87, post: 578816
I've played them all from Metal Gear Solid on. But MGS 2 was what, 10 years ago? I honeslty barely remember the plot line of that game. But I don't remember disliking Raiden.
I remember not liking him. But it was still one of the best games i played up to that point. I remember being wowed by the production value of the game…the movie like intro was awesome.
Post Reply