VuDu Saws HD Box Price in Half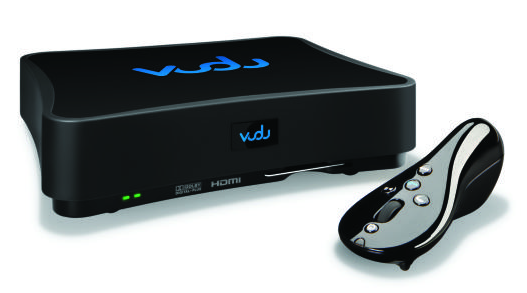 Vudu has performed a trick as it tries to cast a spell over a wider audience. Its encore was a genuine price rollback that is sure to make the rest of the streaming movie market take note. VuDu has reduced the price of its HD box by half. Now it's only $149, that's down from $295 for perhaps the best quality streaming video box on the market. 
Since its debut back in September '07 at $399, VuDu quietly began building accolades that proclaimed it the best quality video-on-demand box available. Only ten percent of its 13,000 available movie titles are in HD, but the HD quality could be the best you'll see outside of a disc player. 
VuDu's new price is enough to make even Apple green with envy as Apple TV sits at $229. The price drop can be seen as a shot at competing with other competitors like Blockbuster's OnDemand Box and Netflix. However even with the price drop it's a very different model than Netflix with its unlimited movies. The real appeal in VuDu is for those who demand an almost Blu-ray quality on-demand video experience with lots of HD. 
The standard VuDu box provides up to 1080P/24 or 1080i video and Dolby Digital 5.1 through HDMI 1.1. But it also has available Component, Digital Coax/Optical and RCA output for added flexibility. The box comes with a 250 GB hard drive that VuDu says can store up to 50 movies in standard def. 
But movies isn't all VuDu can do. It also has a list of popular television shows and internet content that can also be viewed through the box. 
For those looking for luxury models the VuDu XL and XL3 are premium versions of the box that are also getting significant price drops. XL is dropping from $999 to $499 and the new VuDu XL2 is dropping from $1,299 to $799.
Recent Forum Posts:
mperfct posts on February 10, 2009 18:06
this is sheer awesomeness. Now if I only knew if 1) Vudu was going to be around awhile 2) what TWC's future plans regarding bandwidth caps and 3) supported Hulu, I'd be in like Flynn.

Whoever that is.
Post Reply