Sony Becomes Largest LCD Supplier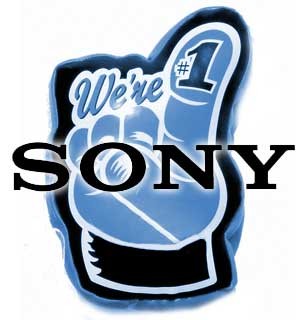 Sony Leads LCD TV Market
DisplaySearch released a report today that indicates Sony took a commanding lead in LCD TV sales last quarter - jumping from fourth position to first. According to their Global TV Shipment and Forescast Report, Sony literally leaped from 9.7 to 12.8 percent to reach the number one spot. The metric involves shipments of LCD TVs in North America, so there is no accounting for how much of that increases is due to domestic (US) shipment data alone - but you can wager it's the bulk of it. Sales in North America made up over 29 percent of Sony's global LCD TV shipments for the quarter.
The sizes marked in the study included segments of 1080p models with 40-44-inch, 45-49-inch and 50-54-inch screen sizes. DisplaySearch gave the credit to Sony having partnered itself with a myriad of big box stores during the holiday season. Since Sony has discontinued its other display formats (save OLED) it's clear that they also had a significant refocusing of marketing efforts (not to mention budget).

Samsung moved to the number 2 spot, allowing Vizio - at some point the hottest-selling brand in America - to drop down to number 3 worldwide. Vizio's share of the market remained unchanged (roughly 11 percent) and their growth went though the roof (250 percent), however lack of additional shipments allowed the competition to compete and snatch up some of the remaining marketshare.
Sharp took the biggest tumble, dropping from the top position to fourth as they lost almost 3 percentage points in marketshare and brought in growth of just 2 percent according to the report.

LCD TVs seem to be a hot ticket item and show no sign of declining, with just over 9 million units sold this year - a 64 percent increase over 1996. Plasma TV is continuing to lose marketshare to LCD each quarter. Additionally, many of the brands still supporting both formats are shifting their focus to focus more on LCD technology as manufacturing costs continue to decline. Overall, plasma TV saw only single digit growth in 2007.