Sling Media SlingPlayer Available for Mac!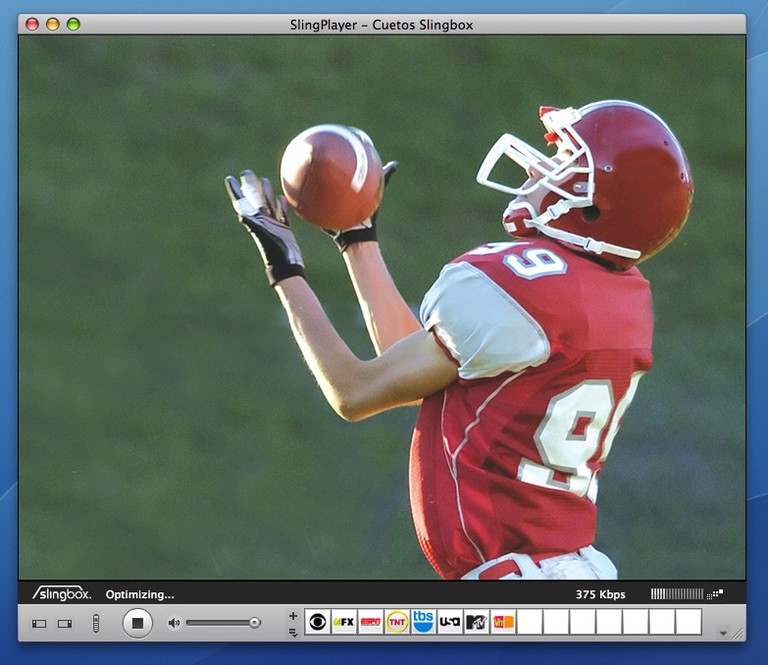 SlingPlayer for Mac OS X
FOSTER CITY, CA – April 30th, 2007 - Sling Media, a digital lifestyle products company, today announced the availability of SlingPlayer™ for Mac, a software client for Slingbox™ customers who want to view their home TV or Apple TV™ on their Apple Macintosh desktop or laptop computer. SlingPlayer for Mac, Version 1.0, includes photo-realistic remote controls as well as the ability to program favorite channels with a full range of viewing modes all leveraging the iconic Mac OS look and feel. Available in the US and Canada, the SlingPlayer for Mac supports all Slingbox hardware and can be downloaded free of charge directly from Sling Media:
With this software release, Slingbox owners can now view their television directly on their Macintosh computer screen. With full remote control, they can watch content from their home entertainment system whether from cable, DVR, DVD and even a full range of Apple entertainment products including: Apple TV, Front Row, iPod in Apple's Universal Dock or iPod in an iPod Hi-Fi.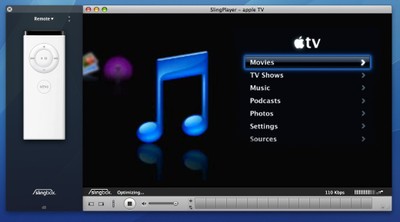 "We have long admired the elegance, simplicity and visual appeal of the Mac OS and Apple's innovation in general," said Blake Krikorian, Sling Media CEO, Chairman & Co-founder. "It was important for us to capture that overall appeal and familiarity with SlingPlayer for Mac. In fact, we turned to the Mac community, through our private and public betas, where we received overwhelming feedback from these passionate users. It was this feedback that was instrumental in being able to present the Mac community with a quality television experience on their platform of choice. Being able to bring the SlingPlayer to the Mac is a real milestone towards delivering television on all available platforms and displays."
SlingPlayer for Mac v. 1.0 is an Aqua application and adheres to Apple's Human Interface Guidelines. SlingPlayer for Mac supports both PowerPC and Intel platforms running OS X 10.3.9 and later. The Slingbox already placeshifts over 5,000 audio-visual devices and SlingPlayer for Mac adds support for the latest living room technology including Apple TV, AT&T U-verse, and TiVo Series3.
About the Slingbox
The Emmy award-winning Slingbox was first introduced in July 2005 and has quickly become a cultural phenomenon. Providing the consumer another way to extend their television viewing whether away from the home or in another room, the Slingbox allows the ability to watch and control home analog or digital cable, satellite TV or even fully control a digital video recorder (DVR) or DVD player from anywhere in the world.
About Sling Media
Sling Media, Inc. is the world's leading digital lifestyle company offering consumer services and products that are a natural extension of today's digital way of life. Sling Media's product family includes the internationally acclaimed Slingbox that allows consumers to watch and control their living room television shows at any time, from any location, using PCs, Macs, PDAs and smartphones. For more information on Sling Media or the Slingbox, visit www.slingmedia.com.