PS3 Gets Netflix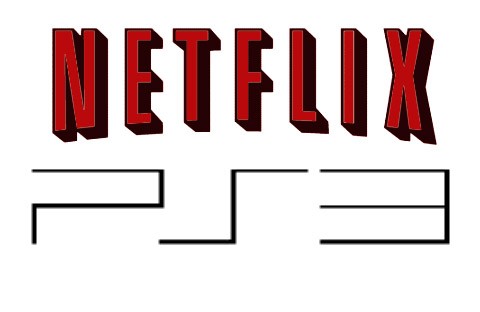 Quieter, Blu-ray, Free Online Play, and Now Netflix
Microsoft has been touting their exclusive relationship with Netflix ever since the partnership was announced at E3 2008. But that's about to change. According to a post on the Playstation blog, the PS3 will get the popular streaming service via a disc.
That's right, via a disc.
And Netflix is not being shy about their new relationship with Sony. If you check out their Instant Devices page, the PS3 picture is about 3 times the size of the Xbox 360 picture. 
Apparently, starting next month you can get a disc from Netflix that allows you access to their streaming service. According to the press release, "The free instant streaming disc leverages Blu-ray's BD-Live technology to access the Internet and activate the Netflix user interface on the PS3 system, which must be online via Wi-Fi or Ethernet." The language of the press release makes it sound as if this disc is not going to be required forever. Instead, we imagine there will be a PS3 update in the future that will incorporate a Netflix interface into the main menu of the console. Edit - while waiting for this article to go to press, it was uncovered that the suspected update will be released in late 2010.
While this seems to be a "me too" sort of announcement, the thing to remember is that Netflix on the Xbox 360 is only available to Gold members - a service that costs upwards of $50 a year. The PS3, on the other hand, requires only a free disc and no membership (besides the Netflix fees, of course). 
Other than Microsoft, the other major players that are affected are programs like PlayOn that offer Netflix streaming via a third party program (whose interface is decidedly more archaic than the one on the Xbox and presumably the PS3) and other Netflix enabled devices. Lately, Samsung and LG have been including Netflix streaming in their Blu-ray players and displays. Sony has also made an agreement with Netflix for their Bravia line but no products have been released to date. With the PS3 already in use as a game system and a very popular Blu-ray player, Netflix streaming seems to make a lot of sense.
The real question for the PS3 version of Netflix is whether or not HD streaming will be offered (currently the Xbox can do it with a fast enough Internet connection, there was no mention of HD streaming in the PS3 press release) and the user-friendliness the interface. When Netflix was first released on the Xbox, you had to add movies online before they'd show up on your Xbox queue. Recently, they added the ability to search and add titles (in a limited fashion) via the Xbox interface. No word on what form the PS3 interface will take
You can sign up for the PS3 Blu-ray disc for Netflix streaming now at the Netflix website. The service is scheduled to go live next month.
Fors78 posts on November 23, 2009 02:52
So glad PS3 has netflix now, but my poor 360 will never get turned on now.
jvgillow posts on November 11, 2009 10:27
EJ1, post: 641166
Has anybody been using PlayOn to stream Netflix, Hulu, etc. to their PS3?

www.themediamall.com/playon/
Yeah, I've been using the trial version to stream from my desktop to my PS3 slim. I'm going to purchase it, mainly for it's hulu abilities. There were a couple days during my trial period where hulu didn't work, but it was because the hulu servers were responding slowly. PlayOn released a patched version that allows a longer server response and now it is 100% functional again.
My desktop has no trouble keeping up with the transcoding, but it is a quad-core with 8gb of RAM so it shouldn't have any problems. If & when they start offering the HD streaming I may have problems since both systems are using 802.11g wireless.
GlocksRock posts on November 11, 2009 10:17
They need to somehow compete with the new Zune marketplace on the 360, wich offers instant on 1080p movies. I am in the beta test for the new update, so I get to try out all the new features, and the last.fm and facebook apps are good, as is the zune marketplace, but I don't think I'll every buy/rent movies that way. At least their HD movies will have 5.1, but I doubt there will be a lossless track available.
EJ1 posts on November 11, 2009 09:02
ffk, post: 645911
Looks like Netflix Streaming to the PS3 is available now.

I just recieved an email yesterday saying my disc for PS3 streaming is to arrive on November 12th. I was expecting it closer to December/January..

I wonder if it'll stream HD.
It does.
ffk posts on November 11, 2009 01:25
Instant Streaming Disc for PS3

Looks like Netflix Streaming to the PS3 is available now.

I just recieved an email yesterday saying my disc for PS3 streaming is to arrive on November 12th. I was expecting it closer to December/January..

I wonder if it'll stream HD.
Post Reply