Philips to Roll Out OLED in 2010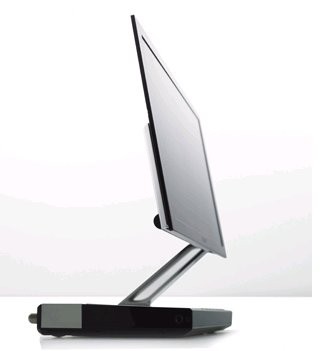 Philips to Roll Out OLED in 2010
According to DisplaySearch, Philips is set to roll out OLED production starting in 2010. In a report detailing the future of OLED in general, Philips was shown to be currently in Sample/Small volume production with full production starting in 2010. Other manufactures on the slate for OLED included OSRAM, Lumiotec, GE, Konica Minolta, and others coming on board in coming years.

Only OSRAM (known for lighting such as Sylvania) and Philips are currently in preproduction. Lumiotec should start pre-production soon with the others following in 2010 and later. It isn't until 2012 that we see all these companies start full production of OLED.
OLED is exciting to home theater enthusiasts because it does not need a backlight, can be made uber thin, and uses less power then the LCD/Plasma counterparts. It offers greater viewing angles than LCDs and each pixel, since it emits light, can be turned off for true black. LED backlit displays come close to this look but will always be inferior because of the 1:1 pixel ratio of the OLEDs. On top of this, the fastest LCDs have a ~2ms response time with OLED claiming around .01ms. The problems have traditionally been lifespan of the material, the fact that OLED is trying to break in to a mature market, and most importantly cost. Sony released an 11" OLED display last year for a whopping $2500.
As you might anticipate, it will take greater demand to drive greater production to drive greater price decreases. While the idea of a "printable" display is interesting in a Star Trek sort of way, the fact that OLEDs can theoretically be printed by an ink jet printer doesn't mean you'll see one any time soon. OLED will likely continue to make inroads into smaller devices like cell phones (where the reduced power requirements will significantly increase battery life) before you see one hanging on your wall. Of course, we could be one technological breakthrough away from a cheap OLED that can really compete with the LCD and Plasma markets.

The current report from DisplaySearch outlines the future of OLED in automotive, display backlights, decorative/general lighting, healthcare/industrial, and signage/advertisement. Obviously, OLED has generated a lot of interest. We'll see how quickly this translates into affordable displays. We're thinking 2015 is a more reasonable estimate.