Sharp, Hitachi in Nintendo DS LCD Price Fixing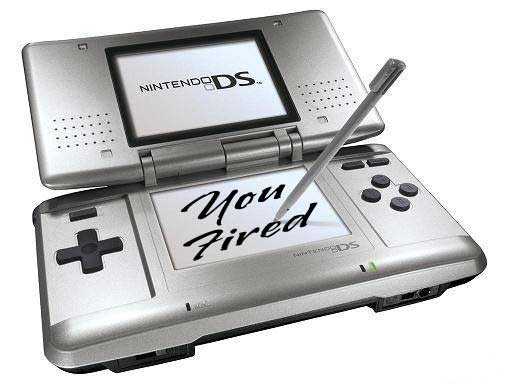 $50 for a 3-inch LCD screen!?!
Japan's version of the FTC literally raided two factories of Sharp Corp. and Hitachi Display Ltd, according to a report this week citing an FTC official. Both companies are accused of price fixing on Nintendo DS LCD panels. The accusation goes back to 2005. As these are the only two suppliers of the panels for the DS system, the alleged price-fixing is believed to have begun when Hitachi joined the fray.
Price fixing alleges that the companies, in order to maintain high profits and not incur losses due to rapidly-declining LCD panel prices, mutually agreed behind closed doors to maintain high supplier costs and not allow Nintendo to purchase the screens at a lower price. Since they are the only two suppliers of the screens, Nintendo had no option but to continue buying from Hitachi and Sharp.

If convicted, both companies could face fines of up to 10 percent of their sales. Both companies acknowledged Thursday's raid and a Sharp spokeswoman stated she could not release any details of the allegations. Hitachi was equally reticent about disclosing any more than the raid involving LCD panel production.

The Kyoto-based Nintendo DS debuted in 2004 and has sold over 64 million worldwide. Nintendo has not stated whether it would immediately seek another supplier for the DS LCD panels.

Thunder18 posts on February 28, 2008 22:56
Nintendo got into trouble similiar to this back in the day with the NES. That thing stayed at $99 way past it's prime.
gus6464 posts on February 28, 2008 15:37
Biggiesized, post: 381884
I never understood why the DS continued to sell for such a high price.
Well demand for one but even if the panels were cheaper I doubt Nintendo would lower the price. For a while there try finding a DS in stock at a big B&M, none to be found. And this was after the machine had been out for over 2 years. I like my DS and play it a lot more than my PSP which I have had for a lot longer.
Biggiesized posts on February 28, 2008 14:18
I never understood why the DS continued to sell for such a high price.
Post Reply