MQA's Future Uncertain As Tidal Adopts High-Res FLAC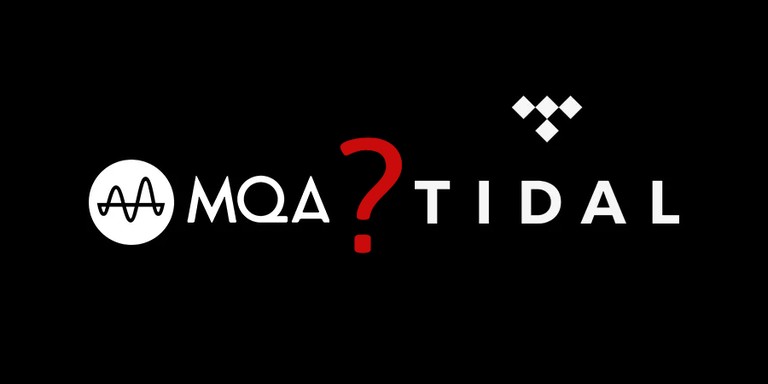 Things appeared to be looking up for MQA. The company behind one of the audio world's most controversial technologies recently launched a new (and largely unrelated) piece of tech called the SCL6 transmission codec, which has been met with much enthusiasm. Like aptX Adaptive and LDAC, SCL6 is a way of packaging a file for transmission. Not limited to Bluetooth applications, SCL6 can also be used via UWB (Ultra Wide Band) or Wi-Fi. SCL6 works with any file type and any type of connection. Its best feature is the ability to deliver lossless high-resolution audio streaming (up to 24-bit/384kHz PCM) when there is sufficient bandwidth. In other situations, the adaptive technology can scale down; data rates vary from 200 kbps all the way up to 20 Mbps. SCL6 will be featured in a new headphone from PSB, which I'll be writing more about in a separate article.
But the arrival of SCL6 might be too little too late for MQA, which just released the following statement about the future of the company:
Following the recent positive reception to MQA's latest technology (SCL6), there has been increased international interest in buying MQA Ltd. At the same time, MQA's main financial backer is seeking an exit. In order to be in the best position to pursue market opportunities and expedite this process, the company has undergone a restructuring initiative, which includes entering into administration and is comparable to Chapter 11 in the US. During this process, MQA continues to trade as usual alongside its partners. We won't be commenting further while negotiations take place.
— MQA
For those who don't speak British, entering into administration is equivalent to filing for bankruptcy. It doesn't necessarily mean the end of the road, and clearly the folks at MQA are hoping that a buyer will come along and keep the operation afloat long enough for SCL6 to become the next big thing in wireless audio transmission. But it's fair to say that MQA's future is uncertain at best. Some have speculated that MQA might be acquired by Tidal, which remains the only major streaming service to use MQA's proprietary tech to stream high-resolution audio, delivered via the service's HiFi Plus subscription tier. Tidal has been MQA's most vocal supporter, so the idea makes sense. But if MQA does have a buyer lined up, it definitely isn't Tidal.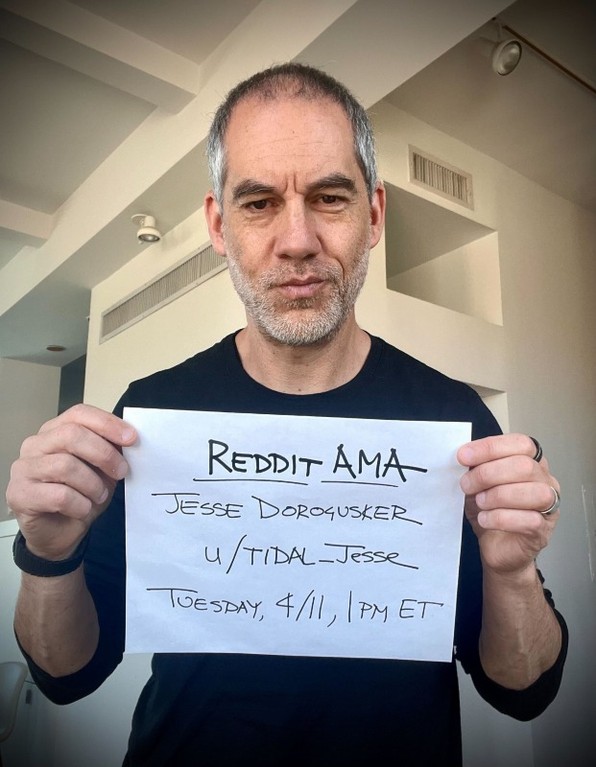 How do we know? Tidal CEO Jesse Dorogusker recently took to Reddit for an "Ask Me Anything" session — a pre-scheduled time during which community members on the website can engage directly with public figures and celebrities. The timing of this AMA could not have been better. Naturally, MQA's announcement left many Tidal subscribers wondering what would happen if MQA really is a sinking ship, and these questions flooded Reddit during Dorogusker's session. Here is his response, which included some surprising information about Tidal's future in the high-res audio space:
So many questions about MQA and hi-resolution audio. I hope we don't spend all of our time on audio format details, but it's an AMA and you're asking. TIDAL has cared about high quality and even experimental audio formats long before it was cool or common among music streamers. Why? Because artists take care when making their art and they want/hope to present their work in the best light (whatever they think that is exactly). We also live in a world that is mobile-dominated and mobile phones have constraints in memory, data plans, coverage maps  — so there's always a consideration for the customer's need between more quality and more bandwidth/storage efficiency. Breaking news for my reddit peeps: we will be introducing hi-res FLAC for our HiFi Plus subscribers soon. It's lossless and an open standard. It's a big file, but we'll give you controls to dial this up and down based on what's going on.
— Jesse Dorogusker, CEO of Tidal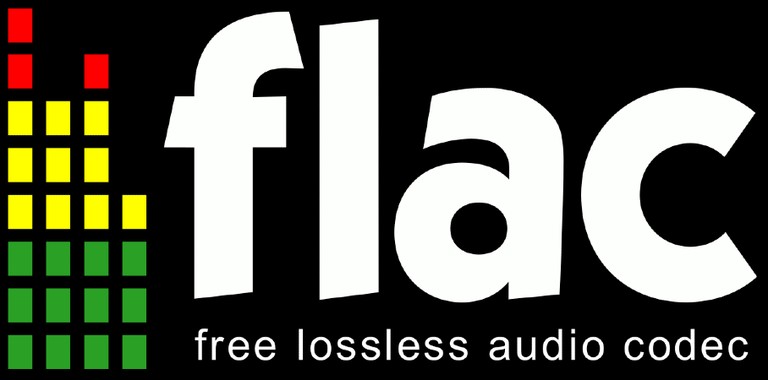 The news that FLAC is coming to Tidal is a big deal for a number of reasons. Unlike MQA, FLAC is as uncontroversial as it gets. FLAC (Free Lossless Audio Codec) is open-source, compatible with a wide variety of hardware and software platforms, and — as its name indicates — lossless. Lossless compression means smaller files than uncompressed audio (such as WAV or AIFF files), but with zero loss of data. FLAC is currently used by other streaming services, like Amazon and Qobuz. By contrast,  MQA is a lossy technology from a data-processing perspective, though its inventor, audio legend Bob Stewart, maintains that the proprietary "audio origami" process used to package MQA files can re-create the original analog signal without loss. Some audiophiles believe that MQA can sound better than a normal lossless format, like FLAC. Others dismiss MQA as snake oil. And there are others still who are neutral on the subject, suggesting that MQA might be neither a godsend nor a total scam. In any case, the use of MQA has been a major point of differentiation for Tidal. Based on some of Dorogusker's comments, the Tidal CEO doesn't appear to believe that MQA sounds better than FLAC. Instead, he indicates that using MQA was a way to deliver better-than-CD sound without requiring an unreasonable amount of bandwidth. 
TIDAL added MQA when others were streaming low bitrate AAC (and some still do). It was a balance of quality and bandwidth. Cell networks are better now. Hi-res FLAC files will be big, but we think the infra is ready, even on mobile.
— Jesse Dorogusker
As noted earlier, Tidal's execution of FLAC streaming will allow users to "dial (file size) up and down based on what's going on." Presumably, that means users will be able listen to full-fat high-res audio when connected to Wi-Fi, but scale down to CD quality or lower when on a cellular network, or when using a Bluetooth audio source that wouldn't take full advantage of the larger files. This control is important for those who don't have unlimited data on their cellular plans, and for those who live somewhere with less-than-stellar cellular network speeds. Users who have unlimited data and fast cellular networks should be able to stream high-res to their hearts' content.
Can High-Res FLAC & MQA Coexist on Tidal?

In the wake of MQA's statement about entering into administration and Tidal's announcement about offering FLAC streaming, you'd be forgiven for assuming that Tidal is dropping MQA altogether, but that is not the case. A Tidal spokesperson has confirmed (in a communication with What Hi Fi) that Tidal's existing MQA catalogue will continue to be available on the platform. The use of the word "existing" does suggest that Tidal might not be adding more new MQA content, but the millions of tracks already offered in MQA aren't going anywhere — for now anyway. In the meantime, Dorogusker says that high-res FLAC is coming "soon." This is a best-case scenario as far as I can tell. Those who enjoy MQA — and who have invested in DACs or other gear that can decode and render MQA files — can continue to use Tidal as before. Those who aren't invested in the MQA ecosystem (including those who actively dislike or even despise MQA and everything it stands for) will be able to enjoy high-res content via Tidal using any high-res capable playback equipment. And, assuming there is overlap in Tidal's catalogs of MQA and FLAC, those audiophiles who consider themselves neutral on the subject will have an opportunity to compare the sound of MQA files with their FLAC counterparts without shelling out for both a Tidal account and, say, a Qobuz account. In cases like these, I think it's best to listen and decide for yourself which you prefer. You might find that you don't hear a difference, or that one format sounds better on one song, and the other sounds better on a different song.
MQA's future with Tidal seems a little shaky at this point, but we'll have to wait and see how this all plays out. On balance, Tidal's adoption of FLAC has to be seen as a good thing. Despite the fact that MQA has its champions in the audio world, there's no denying that many others are dismissive of it, skeptical of it, critical of it, or even downright disdainful of it. And it's not like those who like MQA dislike high-res FLAC. The main selling point of FLAC is that everyone agrees that it works and it sounds good. As audiophiles, we shouldn't expect to agree about everything, but Tidal's addition of high-res FLAC has been celebrated by pretty much everyone (except, I imagine, the folks at MQA). We must also accept the reality that most users of music-streaming services — even some audiophiles — don't really care about high-resolution audio. That much is obvious when we consider that Spotify, which has yet to launch even a lossless CD-quality tier (let alone high-res), is still by far the most popular streaming service in the world. Apple Music and Amazon both offer enormous lossless catalogs, with a sprinkling of high-res audio mixed in, but that hasn't been enough to steal the crown from Spotify. The latter has been teasing a lossless Spotify Hi-Fi tier since February of 2021, but there has been little indication of when or if it will actually arrive. I am a fan of Tidal, and right now my biggest concern is whether a relatively small player like Tidal will be able to survive when its high-res HiFi Plus tier costs roughly twice what you'd pay for Apple Music, (which also offers high-res audio), or for Spotify Premium, which remains wildly popular despite its use of lossy compression.