Metallica, Radiohead Shifting Attitudes in Online Music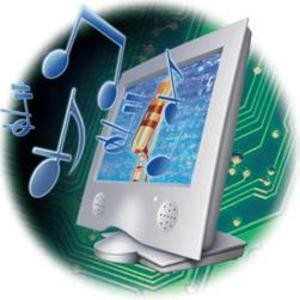 Free music distribution
A switch of sorts has occurred between two camps in the ongoing online music distribution issue. Radiohead has decided to abandon the pay-as-you-please business and longtime Internet curmudgeons Metallica are exploring their options for an online music release, possibly adopting the method Radiohead is giving up.
Radiohead and Nine Inch Nails set the tone proving even free online music distribution works. Even when going so far as to give away some of their songs for free, bands can still make money. The thinking is that if you give away some of the content, users will be hooked enough to buy.
Radiohead just announced the unique online distribution method with their album In Rainbows was a one-time deal. The band reportedly made millions despite giving it away on their website. Their simple request of fans was to pay what they think it's worth. Yorke of Radiohead has announced recently that In Rainbows was: "…a one-off response to a particular situation." Radiohead says it has no plans to repeat the free music online deal.
Meanwhile Metallica, the band that alienated many of its own fans by suing them for piracy is exploring options in online music distribution. In an interview, Lars Ulrich said the band has been observing the success of NIN and Radiohead and may follow their model. They may even follow a pay-as-you-please model similar to Radiohead's In Rainbows release. Imagine that…Metallica voluntarily giving away music online!
Even though my DVD Audio copy of Metallica's Black album is one of the most prized in my collection, I still haven't decided if their turnaround is a good thing or if it just adds to my animosity toward the band.
Recent Forum Posts: