AV Quick Takes: Looks Matter in Audio?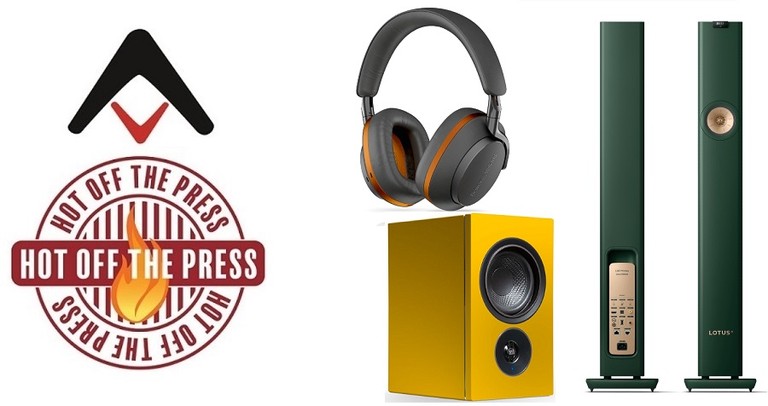 Looks Matter in Audio
Most new audio products are introduced either at the Consumer Electronics Show (CES) in January, at Munich High End in the spring, or at CEDIA in the autumn. That leaves the summer in a potential drought of new gear. One way that audio manufacturers can keep things feeling cool and fresh during summer is to announce new colors and designs for existing products. While some audiophiles insist that sound quality is the only important criterion by which audio gear should be judged, most of us understand that looks matter too. Here are three popular audio products with new styles to check out.
KEF LS60 Wireless Lotus Edition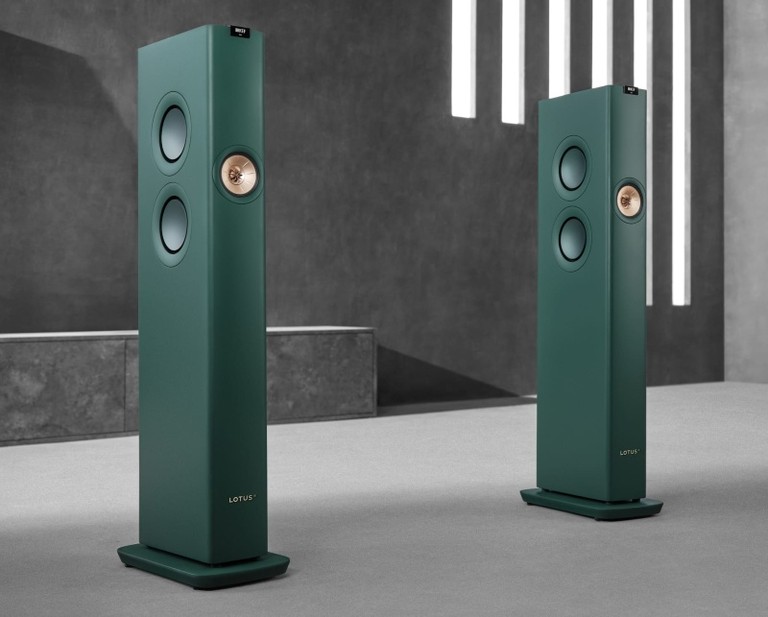 One of the more visually striking active streaming loudspeakers on the market today is KEF's LS60 Wireless. Now KEF has teamed up with Lotus, the maker of my favorite sports car that turns into a submarine, to introduce the LS60 Wireless Lotus Edition, which adds the British Racing Green that Lotus is famous for to KEF's do-it-all speaker. The speaker could already stream from any source (AirPlay 2, Chromecast, Roon), but now it can do so while "bringing the track spirit into your home in a harmony of design and innovation, elevating it to a new dimension," according to KEF. The special-edition LS60 will set you back $7,999.99 for the pair. Of course, the collaboration between these two iconic British brands
goes beyond just styling home audio products. KEF has also designed the in-car audio systems for the Lotus Emira sports car and the all-new Lotus Eletre electric SUV. For the cars, KEF built a dedicated automotive version of the company's signature Uni-Q driver array, offering "incredibly accurate and coherent sound for both the driver and passengers."
More information: KEF LS60 Wireless Lotus Edition | Buy the LS60s in Blue

Bowers & Wilkins Px8 McLaren Edition
Not to be outdone, Bowers & Wilkins has teamed up with another legend of the supercar world, and has just released the Bowers & Wilkins Px8 McLaren Edition, which sells for $799. The McLaren Edition should sound just like any other Bowers & Wilkins Px8, but it sports a new look thanks to McLaren-inspired styling. The integration of McLaren Automotive styling includes a Galvanic grey finish and Papaya orange highlights that call back to the famous Papaya orange on founder Bruce McLaren's early racing cars. The "discreet tone-on-tone McLaren logo" is surprisingly subtle, considering the unabashed and often ostentatious styling of McLaren's cars. But this is still a Bowers & Wilkins product underneath it all, and the distinct and striking design offers only a hint of excitement. The two brands have been partners since 2015, and you'll find Bowers & Wilkins audio inside the McLaren Speedtail, McLaren GT, and most recently, the hybrid McLaren Artura.
More information: Bowers & Wilkins Px8 McLaren Edition | Buy the B&W Px8 McLaren Edition

See also: Klipsch McLaren Legends Series
PSB Alpha iQ
Originally released only in black and white, the PSB Alpha iQ Streaming Powered Speakers with BluOS are now offered in three flashy new colors. The price remains $1,299 per pair. Tangerine Yellow, Midnight Blue and Dutch Orange all make a bold statement compared to the more traditional black and white options. PSB says that the new colors work because of the Alpha iQ's minimal, understated industrial design. Underneath, nothing has changed. The bold aesthetic statement of these new colors should contrast nicely with PSB's signature "True to Nature" voicing, which aims to be natural and non-fatiguing. These compact speakers combine a 4-inch polypropylene mid-bass driver (with steel basket and rubber surround) with a 0.75" aluminum dome tweeter. The Alpha iQ is PSB's first wireless streaming bookshelf speaker to integrate control, source, and amplification in an all-in-one system. But there should be very few bugs to work out because the speakers run on the mature and polished BluOS platform.
More information: PSB Alpha iQ