Lenbrook Bought Bankrupt MQA. Now What?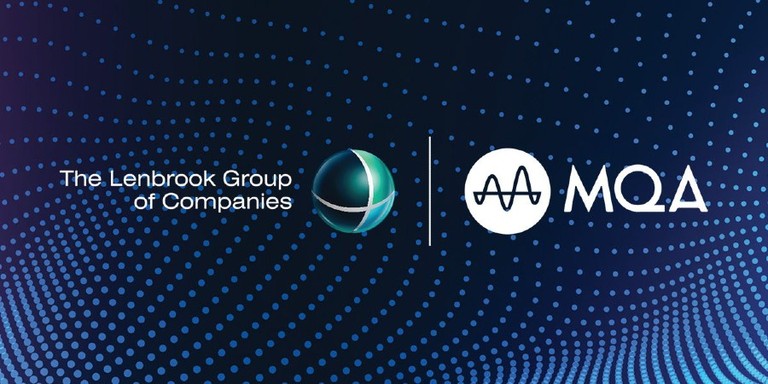 Lenbrook Buys MQA - Now What?
Is SCL6 technology the driving force behind the Lenbrook acquisition of MQA?

Back in April of 2023, MQA Ltd. entered into administration — the British equivalent to filing for bankruptcy. At the time, the folks in charge of MQA said that there was "increased international interest" in buying the company, but no potential buyer had actually stepped up. Some speculated that Tidal, MQA's biggest supporter and the only major streaming service to use its technology, would buy the company. Instead, Tidal has all but jumped from what looked like a sinking ship. The service is now streaming some of its catalog in high-res FLAC, and appears to be in the process of replacing MQA altogether. Just as it seemed that MQA might be well and truly doomed, the company found a buyer in Lenbrook Corp., the parent company to NAD Electronics, PSB Loudspeakers, and Bluesound. The privately-owned Canadian enterprise deals in "brand development, technology, and distribution in both residential and commercial audio, and the communication sectors," according to a press release about the acquisition. This corporate-speak description does little to hint at what Lenbrook's roadmap for MQA might include, but those of us who have been following this developing story have plenty about which to speculate. More on that later.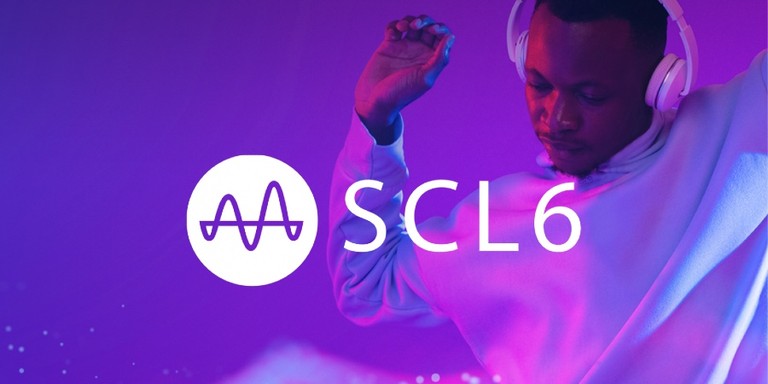 Lenbrook for MQA + SCL6
Lenbrook says that the acquisition enriches the company's intellectual property portfolio "with an assortment of significant patents," and that it "further solidifies Lenbrook's commitment to excellence and innovation in the evolving landscape of audio technology." Chief among the IP gains for Lenbrook are MQA's two prominent audio codecs: the original MQA format, and a newer codec called SCL6.
Lenbrook's vision is of a thriving Hi-Fi industry where technologies that promote both consumer choice and the pursuit of the highest sound quality are deserving of investment and nurture. We view this acquisition as an opportunity to ensure the technologies developed by the scientists and engineers at MQA continue to serve the industry's interests rather than be confined to any single brand or company.
— Gordon Simmonds, Chief Executive Officer of Lenbrook
I'm so relieved that MQA and SCL6 will continue under Lenbrook. MQA's technology, with its faithful rendering of detail, complexity, and sound stage, gave us the reason to go back into the recording studio and reverse a 20-year decline in the quality of audio delivery methods.
— George Massenberg, Grammy-winning producer and recording engineer
I've no doubt that many Audioholics readers rolled their eyes after that quote from Mr. Massenberg. I think it's fair to say that the core technology behind the MQA format is one of the most controversial in all of audio. Any prominent new technology is likely to attract both fans and detractors — look at Dolby Atmos, for an example. Some love Dolby Atmos for music, while others think it is destined to fade from popularity without ever becoming mainstream. But the particulars of MQA's tech have sparked an unusual amount of ire from many in the audio community, who see the grand plan of MQA founder Bob Stewart as nothing more than a power-grab based on snake oil. There are three features of MQA that seem to rub people the wrong way. First, it's not an open format like FLAC — everyone involved with the MQA ecosystem has to pay licensing fees. That includes record labels, like Warner Music Group, streaming services like Tidal, and audio hardware manufacturers, like NAD, Bluesound, and countless others. Second, MQA takes a certain amount of control away from musicians and mixing/mastering engineers. They submit a master to the label, and then MQA's technology makes (subtle) changes with the aim of improving sound quality. And this leads us to the third, and perhaps most significant, feature of MQA that some audiophiles refuse to accept. The folks behind MQA, including the company's founder, Bob Stewart (who is undeniably a legend in the world of digital audio), sought to reinvent the wheel with MQA's technology. In simple terms, MQA tries to accomplish two separate goals: to improve the sound of audio files by correcting timing issues that Stewart says are inherent in all digital audio, and to package high-res audio into smaller files that can be more easily stored and transmitted, all without losing any sound quality. MQA's inventors say that all digital music suffers from time smearing as a result of imperfections in digital hardware and the process of analog-to-digital conversion. MQA can "de-blur" music by correcting for these imperfections. Many prominent figures in the industry, including recording engineers, audio reviewers, and hardware manufacturers, believe that MQA accomplishes this goal successfully. Just as many others remain vocally skeptical, however. But MQA's second claim to fame — that it can package high-res audio into smaller files without losing fidelity — is perhaps even more contentious. The folks at MQA say that the full audio chain, from studio to listening room, is lossless. According to them, the analog signal captured and mixed in the studio is recreated faithfully on the listening end, when using MQA. But according to conventional data-processing standards, MQA is considered a lossy codec, since certain digital information is discarded. These conflicting beliefs caused bitter dissension in the audio world, and may well have contributed to MQA's struggles as a business venture. Interestingly, Lenbrook has addressed this situation head on, with the following statement:
We have always found it unfortunate that the core attributes of what we understand MQA to be seemed lost in a distorted narrative around some of the technical nuances in its implementation. In this fray, the artist-first origins of MQA and the sheer technical elegance of its handling of the entire audio signal path got muddled. We are excited to have the opportunity to clarify the narrative and build on the technology in ways that can better demonstrate their true value, while also promoting innovation in a specialty and premium audio industry that thrives on healthy discussion, subjective views, and debate. Lenbrook's position is that anyone doing work to advance audio processing and sound reproduction is positively contributing to the vibrancy of the industry. The vitriol directed towards innovations like MQA and what it means to those creating, delivering, and listening to better-sounding music has always disappointed us when the technology and the patents that underpin it are so novel. We prefer instead to build off the fact that many influential content creators and reviewers absolutely understood that MQA was not really about 1s and 0s. We also believe that differing opinions make this industry healthy — for example, we do not believe in one way to design a speaker, and carefully approach product development in ways that offer differentiation and respect for individual listening preferences. A specialty Hi-Fi industry where there is no debate or new ideas would be commoditized far too quickly.
— Lenbrook
Greg Stidsen, Lenbrook's Chief Technology Officer, is a believer in the potential of MQA's technology to deliver on its promise of ensuring that audio quality is maintained from studio to listening room. He's also convinced about MQA's ability to correct for imperfections in the time domain. "MQA is the only technology that considers the entire audio signal chain," he said. "The patents and research that underlie MQA represent significant contributions to digital audio quality due to their focus on time domain issues that have not been well understood until recently. We're determined to continue to develop our marketplace and encourage the possibilities these technologies can achieve." 
I'm delighted that MQA will continue in good hands with Lenbrook. For 2L, using MQA has allowed us to enhance the experience of our recordings, beyond the raw capture, with increased access to sonic details, transparency and lower listening fatigue.
— Morten Lindberg, Grammy-nominated Master Engineer at 2L
MQA has amassed over 120 licensees and several content partnerships, and Lenbrook says that its primary objective in the acquisition was to "provide certainty for business and technical developments that were underway prior to MQA's administration." What exactly that means is open to interpretation, but Lenbrook has kept on a "core group of engineers and developers" from MQA. Bob Stuart will not join Lenbrook as an employee, but he will serve in an advisory capacity focusing product development. Some of MQA's sales and marketing personnel have also been retained after the merger, including Andy Dowell, who previously served as Head of Licensing for MQA. Dowell will reportedly continue to lead business development activities.
As one of MQA's most significant licensees and also the owner of the award winning BluOS high-res content platform, Lenbrook is well positioned to build on what was started. Its BluOS platform work has proven that the Lenbrook team understands it takes a certain amount of neutrality to be a licensor, but it can also take a customer view when it comes to the wants and needs from a product development standpoint.
Andy Dowell, former Head of Licensing for MQA
Tidal Drops MQA, Lenbrook Full Licensing Support + More

It seems clear that MQA will continue offering licensing under Lenbrook's ownership. But with Tidal's withdrawal of support for MQA, and no other streaming services expressing interest (that we know of, anyway), will record labels, audio equipment manufacturers, and audio consumers continue to see value in embracing the MQA platform? What does Lenbrook have to gain from this acquisition? It might be that Lenbrook's focus is not on the original MQA business model, but instead on SCL6 — a new technology from the MQA team described as a "time-domain-optimized, scalable codec" with potential applications in future wireless audio products. Lenbrook says that SCL6 is a versatile technology also suitable for applications in streaming and broadcast. "SCL6 provides studio-quality sound even at low data rates and can be scaled rapidly and without audible interruptions," according to Lenbrook. Owing to its applications in wireless audio, SCL6 was briefly marketed as "MQAir," but that name was dropped — wisely, I think — possibly in response to the negative connotations that many have with the MQA name. Like the aptX Adaptive and LDAC bluetooth codecs, SCL6 is a transmission codec — a way of packaging a file for transmission. Not limited to bluetooth applications, SCL6 can also be used via UWB (Ultra-wideband) or WiFi. SCL6 works with any file type and any type of connection. It's important to note that SCL6 is in no way tied to the MQA format — the technology supports both MQA and regular PCM audio.
What are the Advantages of SCL6?
SCL6 promises to deliver detail and clarity by focusing on the time domain, which the folks at MQA have always stressed as a critical factor in the human perception of high-resolution sound. It also reportedly offers low latency and high efficiency for extended battery life. SCL6 is an adaptive technology, and can scale to work with the available bandwidth; data rates vary from 200 kbps and the low end, all the way up to 20 Mbps under ideal conditions. Note that at its peak data rates, SCL6 can easily accommodate full-fat high-resolution audio (up to 24-bit/384kHz PCM). The best bluetooth codecs currently in use, including LDAC and aptX Adaptive, can't even get close to carrying lossless high-res audio. Right now, maintaining speeds of 20 Mbps would require a WiFi connection, but perhaps SCL6 will be a key component to a future audio technology with WiFi-like speed and bluetooth-like efficiency.
One thing we know for certain: SCL6 is already slated to feature in a forthcoming headphone from Lenbrook subsidiary PSB. Expected to ship in the first quarter of 2024, this new headphone "will define a new category of high-resolution audio headphones," according to PSB. The product promises to combine high-resolution wireless transmission with PSB's proven high-fidelity design. The headphones will utilize a "revolutionary operating system" called CosmOS, from a company called Sonical. CosmOS reportedly runs on powerful, low-wattage processing cores, bringing "unprecedented levels of connectivity and computational power" to headphones. The headphones will use Ultra-wideband radio technology to carry the SCL6-encoded audio signal.
Our use of the CosmOS platform to make the world's first software-defined wireless headset and the inclusion of MQA's adaptive wireless codec helps set a new benchmark for a high-resolution, mobile high-fidelity product. We believe this product underscores what Paul Barton and the PSB team have accomplished over the brand's 50-year history in the pursuit of audio excellence for listeners at home and now on the move.
— Gordon Simmonds
We don't know for sure whether Lenbrook's investment in SCL6 technology is the driving force behind the acquisition of MQA. There may be more to it than that, and there has been no shortage of speculation on Lenbrook's intentions since the announcement was made. Audio reviewer John Darko came up with an interesting theory that perhaps Bluesound will introduce its own MQA-powered streaming service. That sounds farfetched to me, and John stresses that his theory is pure conjecture, not an inside scoop. But what's certain is that MQA's role in the audio industry is not over just yet.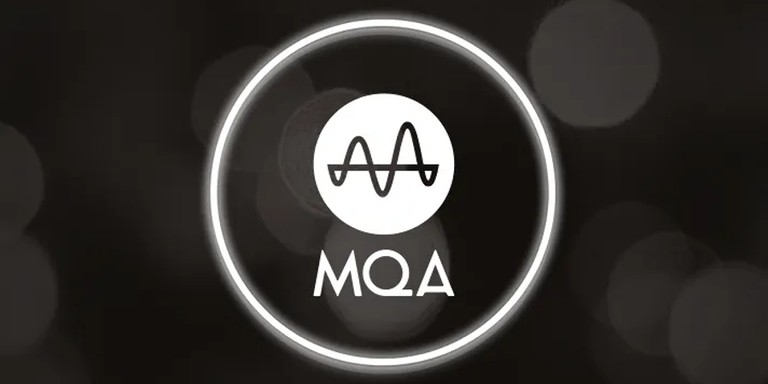 Will SCL6 and Ultra-wideband radio work together to become the high-fidelity bluetooth replacement that audiophiles have been waiting for? Does Lenbrook have other plans for MQA's existing technologies, or has MQA been developing something new behind the scenes that we don't even know about yet? Share your thoughts in the related forum thread below.