LED Picks up Pace Against Fluorescents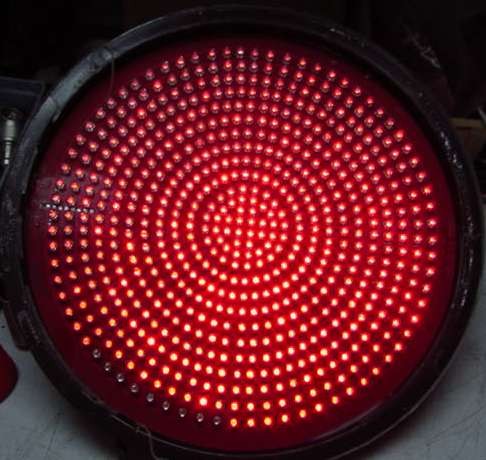 LEDs are dropping price and rushing to CE
LEDs were a big topic at this year's Consumer Electronics Show, but the reality is that they have not made their way into the AV products we use en masse. All of that seems likely to change due to a couple of tandem announcements by Sony Electronics and Apple Computer. Apple, citing this as an environmentally-friendly move, claims it will be introducing additional Mac laptops with LED backlighting technology this year (2007). Apple has already switched the 15-inch MacBook Pro series to utilize the new LEDs, though they have done a remarkably poor job of promoting this or making it part of their marketing campaigns.

LED backlit laptops are typically brighter and consume less energy. That means (in theory at least) longer battery life and better contrast. Using laptops outside with glare might actually become practical with LED technology. Apple plans to eventually replace all of its fluorescent tube-based laptops with LEDs and Sony is sure to follow. Given their high pricing and profit margins, they are in a particularly good place to lead the industry in this effort.

If you haven't been updated on LED technology, please read our Display Technologies Guide and freshen up your knowledge of this upcoming tech which will increase the contrast ratio of many LCD displays as well as replace the color wheels on DLP technology (without requiring a 3-chip design).

In the initial reports of LED technology in laptops, reviewers have not spoken of brighter screens but actually the capability of the display to finally dim itself lower before turning off. This makes working in dark locations much more pleasant.

In the last two years, LED prices for television use have dropped by 50%. Analysts are expecting the industry to grow 70 percent in the next five years (to $10.6 billion.) Currently, LEDs are still about 50% more expensive than fluorescents, but that will change over time as larger manufacturers (like Sony and Apple Computer) bring volume pricing into the industry.
Think laptops are where LEDs will really drop in price and take off? Think again. Traffic lights are being replaced all over the country with LED technology which is brighter and requires much less power to operate. Taiwan's economic ministry said in April it would spend NT$2.1 billion to replace all of the country's traffic lights, which use traditional bulbs, with LEDs, and will also convert 1.35 million street lamps. That should do nicely to help jump-start the manufacturing price drop and aid in teh trickle-down effect to consumer electronics products.
Recent Forum Posts:
furrycute posts on July 23, 2007 11:49
I have a couple of LED flashlights. Some of the high power ones are really bright.
jcPanny posts on July 23, 2007 10:21
genesis471 posts on July 23, 2007 03:59
Hi Ho, post: 287207
That has always been my impression as well. I thought LED's were easily and very cheaply mass produced.
Same here. They've been around for many many years as well. Maybe it's a technology that has been around for years, but yet has just been discovered, so to speak??
Mike
Hi Ho posts on July 22, 2007 20:41
Why are LED lights so expensive? I thought LED's are cheaper to produce to than incandescents and fluorescents.
That has always been my impression as well. I thought LED's were easily and very cheaply mass produced.
genesis471 posts on July 22, 2007 03:43
Post Reply