Last Call for Analog TV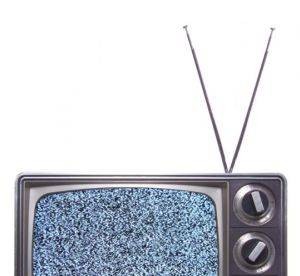 Ready or not the analog deadline is almost here. Although many TV networks have already switched to digital broadcasts there are still many hold-outs among major networks that have kept analog service. It seems the government is serious about Friday's deadline. Even President Barack Obama promises it's for real this time. 
The conversion from analog to digital has already been underway, although slowly. About half of American TV stations have already stopped broadcasting in analog. That means consumers that are slow to pick up on digital TV or at least add one of the government provided digital-to-analog converters will not get any major programming this weekend.
Read more about the first Digital TV Conversion deadline.
The first time we heard about the impending analog TV cutoff the deadline was February 17. The old deadline was delayed when the Obama administration intervened because it ran out of $40 government provided coupons. The "TV Stamps" were intended to help people buy conversion boxes for old analog TV sets. 
Even though officials say the country is much better prepared for the new June 12th deadline, there is still some confusion out there. According to one Nielsen poll about 3.1 million households were not ready for the analog-to-digital switch at the end of last month. That's about half the number that was unprepared last February. Nielsen predicts a lot of procrastinators are just getting around to installing the converters this week. 
Obama Talks Tough to Procrastinators 
Even if the number of digital procrastinators remains around the 3 million mark, don't expect another government deadline bailout. Obama had some tough words about a rumor that there might be another delay to the TV network analog shutoff. 
"I want to be clear: There will not be another delay." 
Mr. President couldn't have been more convincing had he begun his sentence with: "Read my lips…" It sounds like Friday will be the day the analog died once and for all. 
What does the switch mean to me? 
Unless you have a digital TV tuner, Cable/Satellite TV or a digital to analog converter box – it'll be "lights out" for all the major networks in your TV. 
A few low-power analog stations may stick around awhile longer. This is also true for rural relay stations called "translators", many will remain operational for some time. There are 100 TV stations across the country that will keep an analog "night light" for those who are unprepared and apparently don't hear the news or keep up with current events of any kind. 
The "night light" is an FCC approved repeating analog broadcast that'll inform viewers that the time has come to change to digital reception if you want to watch TV. The night light was allowed to remain in place for up to 30 days after the switch. 
The bad news for anyone relying on the analog converter boxes for digital TV entertainment is that it might not even work. Although your converter box is hooked up correctly and you've rescanned for switched television channels, there's a possibility you still won't see as many stations as you had before. The trouble is that many stations will (at first) use a weaker digital signal strength than they had in analog due to their use of secondary antennas. 
So, if you live on television signal fringes it could be awhile before your local networks switch their largest analog antennas with new digital ones. The whole process could take months. 
"The good news is that we're in considerably better shape now than we were four months ago," acting FCC Chairman Michael Copps said last week.
"We were nowhere near ready for a nationwide transition in February. Had we flipped the switch back then, we would have faced a debacle that would have made New Coke look like a stroke of marketing genius."
Recent Forum Posts:
Warpdrv posts on June 14, 2009 13:01
Good riddance Analog…
skizzerflake posts on June 13, 2009 00:03
Conan just did a countdown to midnight. After that I switched my TV over to the antenna input and got a big nothing on all 3 network channels….it was just like the end of the world for a couple minutes. The end of a format era that began about 1939. TV as I grew up with it is GONE GONE GONE.
just-some-guy posts on June 12, 2009 22:54
3-1-1 in that order, and goin … watchin JEFF BECK on PALLADIA HD right now.
swans d1080mkII & sub120 crankin away, sounds darned good.

3-1-2 now
Adam posts on June 12, 2009 22:43
just-some-guy, post: 581224
tonights selection…
Which one is first?
I'm starting with a Moosehead Light.
just-some-guy posts on June 12, 2009 22:41
Adam, post: 580838
Unfortunately, "digital" doesn't equal "HD." However, it's a required step to get there, so it's nice. I really like the increased clarity of the over-the-air picture versus analog. Tremendous improvement (once I could get the signal ).
indeed. we have a sd set in the dining room. after todays switchover, the quality is noticably better, i was suprised. i was planning on replacing the sd set soon, but will hold out for a while.
tonights selection…… never had a HARPS. perhaps i will try it.
Post Reply