Inventor of Playstation Leaves Sony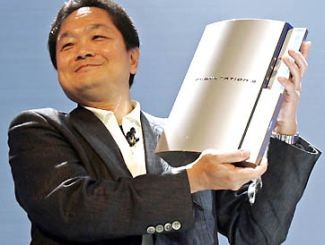 Ken Kutagari Leaves Sony
Ken Kutaragi made his exit from Sony this week which stunned industry observers, although he had proclaimed back in April that the CEO and Chairman of Sony Computer Entertainment would be leaving the company to pursue other interests. The surprise might come from the fact that he leaves the company at possibly a strategic time when Sony is struggling for marketshare and being literally crushed by the competition. Competing Wii console sales are outpacing PS3 by a ratio of 4-to-1.
In an April interview with EE Times, Kutaragi said he already had turned over his vision for PlayStation (cost reductions and design models) over the next two years to design teams.
Ken mentioned he would maintain a friendly relationship with Sony but was interested in pursuing projects that were independent of Sony. As Sony seems to have its hands in about everything technological or entertainment-related, we're wondering if he is perhaps interested in doing farming or trying his hand at managing a casino... or working for Microsoft? Nah.

Mr. Kutagari's forward-thinking plans for the gaming console did indicate a strong alliance with the Internet - a direction the PS3 has already taken, but which seems to be an even great part of the picture in future expansions of the project.