DISH Network to go 1080p in August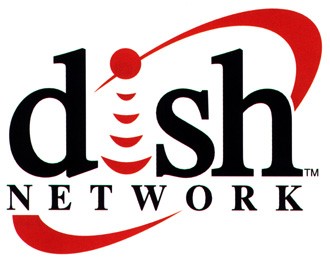 1080p HDTV for all
The battle for 1080p dominance of physical media verses video on demand (VOD) is joined.  Satellite television provider DISH Network announced that it would begin beaming 1080p goodness from space in short order.
CNN Money: DISH Network(R) Unveils Biggest High Definition Upgrade in TV History
A press release dated Thursday July 31, 2008 indicates that in August DISH will roll out 1080p television service to HD-DVR subscribers making for an industry first.  Currently all HD broadcasting is limited to either 720p or 1080i resolutions.  Typically, 720p is preferred for content with a preponderance of fast motion such as sports and other action oriented content, while 1080i is preferred with most other material for improved detail when smoothness of motion is not an issue.
The 1080p video resolution upgrade will take the form of a firmware update that will activate the ability for DISH's MPEG-4 HD-DVRs to receive and output broadcasts at the higher resolution.  DISH also announced that it would be making the DISH on Demand VOD service available to subscribers at 1080p.
To coincide with the service improvement launch, DISH will make I Am Legend available at the Blu-ray quality resolution with Dolby Digital 5.1 Surround audio available through the DISH on Demand VOD service.  Sources are mixed as to whether this would be a free or discounted offering to current subscribers.
DISH is claiming that proprietary technology used in the new TurboHD and the launch of the Echo XI satellite will allow them to increase data transmission to accommodate the 1080p signal.  TurboHD uses encoding called 8PSK-Turbo that DISH says will increase data transmission and frame rates.  Hopefully this means that they won't have to get all comcastic and compress the crap out of the signal to make bandwidth limits or it will blow the whole Blu-ray video quality bit.
Next up would be lossless audio to make the offering complete as a true Blu-ray competitor, Lions Gate aside, but at least lossy Dolby 5.1 is an improvement over other broadcaster VOD offerings, which are typically overly compressed, lossy two channel stereo at best.
Other announced service changes and improvements from DISH include the addition of new HD channels and the first all HD programming package since DISH acquired Voom in 2005.
As of Friday August 1, 2008, DISH will add 17 new HD channels to its current lineup which totals 114 HD channels, 100 of which will be nationally available.  DISH also plans to match rival DIRECTV's plans to have 150 HD channels available by the end of 2008.
The all-HD packages using TurboHD will be available in three service tiers, Bronze, Silver, and Gold.  Twenty five bucks get one 40 all-HD channels and it goes from there.  DISH also says that current subscribers can add HD programming for as little as ten bucks.
Now we get to see how long it takes other broadcasters to scramble to put 1080p on the air.  Apparently, DIRECTV has mumbled something about later this year without being too specific and Comcast, well, they're Comcast; I am sure they will find a way to squeeze 1080p into the same bandwidth that 720p/1080i currently fits all while adding HD channels just to keep up.
majorloser posts on August 11, 2008 13:30
I have the older ViP622 DVR. I received something the other day that says we'll get a firmware update. My only problem is that I don't have the receiver hooked up to my network. Only phone and satelite coax.

I really don't need the 1080p right now since my projector is only 720p native.
Midcow2 posts on August 11, 2008 11:08
DishNetwork receivers will support 1080p if their HD channels are 1080p
B5I8, post: 442176
I want to know what good is a broadcast in 1080p when the box doesn't output in 1080p. I have the ViP-722 which only outputs up to 1080i.
I have the same thing and guess what when DishNetwork unleases turbo HD they will come out with one of two things:
(1) a software/firmware upgrade for the 722 that supports 1080p
(2) a newer replacement box, maybe the 822 that supports 1080p
aberkowitz posts on August 11, 2008 10:47
Be thankful you at least have a choice. In an NYC apartment you cannot have a dish. Even though we have a balcony (that amazingly faces SE), we cannot put a dish up… so I'm stuck with Time Warner Cable. Stop me before I throw myself out the window
Midcow2 posts on August 11, 2008 08:11
early baud rates
KaosAD, post: 441781
Thanks, I too like Sepultura but I've had my nick since about '87 from a BBS I ran. I'll date myself, my BBS ran on 1200 baud.
Better than 110 Baud at 10 cps with two stop characters or 300 baud with and acoustic coupler
I think the turbo HD DishNetwork will be graet but right now my Vizio LCD only accepts 1080i and with the DishNetwork 722 the PQ is great!. Yes, Yes I will upgrade to 1080p soon
yettitheman posts on August 11, 2008 05:19
GlocksRock, post: 441783
nice… I used to be on BBSs all the time, on my 2400 baud modem, Tandy 1000 TX 8 mhz. 286.
lol. CompuServe BBS… AST Laptop… 386… 9600 baud.. smoking fast. lol.
All it would need is a firmware for 1080p?? Interesting… I'm liking DN better every day.
Post Reply