Columbia House Blu-ray: Convenience or Curse?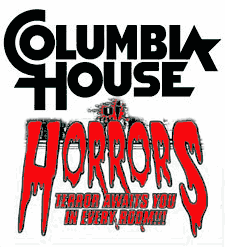 Columbia House for Blu-ray? Maybe not.
No official announcement has been made on the Columbia House website but the largest DVD club is finally bringing its mail order offers to Blu-ray. An amazing opening deal and its ad garnished with images from blockbuster movies its membership offer can't help but entice. But is Columbia House a good deal or just a scam?
You might have received the same package in the mail as Bryan Greenway of HomeTheaterBlog.com. That infamous media club offers 3 Blu-ray discs for the bargain price of $4.99 each. A list of blockbuster hits like 300, Spider-Man 3 and I Am Legend beg for your order.
According to his report Mr. Greenway warns of processing fees and membership requirements among the offers details. Although the package he was sent doesn't provide any specifics, we know how the Columbia House deal works. You buy a handful of discs at bargain prices and you're obliged to buy X number of discs within a specified time period from the company's catalogue. According to the recent campaign Columbia House sells individual Blu-ray discs for as low as $28.95 each.
There have to be some happy customers but a quick search on the web for Columbia House turned up a lot more frustration than satisfaction. It seems the Columbia House has become a House of Horrors for some customers and even a growing number of unsuspecting citizens who never even joined the club.
The infamous record, tape and CD club owned by Sony BGM has been around for generations of music and movie fans enticing them with offers that seem too good to be true. Columbia House has offered nearly all media formats catching people with deals on record albums, cassette tapes and CDs. They began selling DVDs and Video Games in 1997 and has since grown into the number one direct marketer of DVDs in the US and Canada.
Buyer Beware!
Complaints against Columbia House's business practices are as numerous as the selection in the company's DVD catalogue. The company has even received a dubious unsatisfactory rating from the Better Business Bureau. Problems range from unsolicited memberships and associated bills to unresponsive customer service.
One common theme among the complaints is the time limit in which customers have to fulfill their obligation to purchase more discs. Customers that pass the limit find their accounts quickly and efficiently referred to collection agencies where their credit rating takes a hit. This happens even after they've ordered but never received their discs.
RipoffReport.com lets you search for companies providing a list of community reports on shady businesses. Columbia House brings up 211 reports. Among the complaints Ryan in MA complains that he received an unsolicited membership package with a corresponding invoice. But he's far from the only one.
Geomaven asked Yahoo! Answers what he can do about receiving an unsolicited membership packet from Columbia House. He claims to have received a packet along with a $50 obligation under the terms of a contract agreement he says he never entered into. Furthermore he is threatened by the movie club that if he doesn't pay the money his account will go to collections.
The Better Business Bureau was contacted and is looking into Geomaven's case. But the BBB has its work cut out. It's investigating hundreds of complaints about unsolicited Columbia House accounts. It's no surprise that the Better Business Bureau gives Columbia House an unsatisfactory rating due to unresponsiveness to customer complaints.
Another common complaint comes from members trying to quit after having fulfilling their obligation. Ann in West Virginia says her debit card is billed every month like clockwork despite not having ordered anything from the movie club in years.
Since people are more likely to report complaints than good experiences it seemed likely there had to be some satisfied customers of Columbia House's service. But they're just not as vocal as the DVD club's malcontents.
In an effort to strike a balance I found one very positive blog post on the company. This customer was apparently so happy the article practically reads like an advertisement. Then comments rolled into the blog post causing a veritable mutiny against its writer. The comments are filled with complaints and the writer's integrity is called into question more than once.
There are many places to get your disc media fix. DVD clubs have obligations that bind you to its rates for discs. Despite a remarkable up-front offer of 3 Blu-ray discs for five bucks, the retailer has to make up the losses in the end. So, despite mail order club's discounted discs and reward points systems, bargain bins on overstocked older titles at both in-store and online retailers will likely remain the best deals you can find on DVD or Blu-ray media.
Recent Forum Posts:
j_garcia posts on July 11, 2008 17:36
Now that there are plenty of titles and even some unusual ones that I'd like to rent before buying, I might have to give Netflix a spin. Lately, I have more or less just been buying titles that were cheap if I liked them. The only time I buy new releases is if I have seen it and I really liked it, and then I check around for the best deals. If I only liked it moderately, I will either wait a few weeks when the price eventually drops for many titles or look for it used after a few weeks.
DTS posts on July 11, 2008 17:13
Netflix first - buy Amazon used second. Thats my formula, sometimes I go right for a new one if I really want it.
AcuDefTechGuy posts on July 10, 2008 14:18
I agree. It's a total CURSE.

Okay, so 3 initial BD + shipping = $22
3 regular BD + shipping = $97
Total for 6 BD = $119 = $20 Avg for each movie. That's not cheap.

These days, we can get BDs for less than $20 each. Some are $10 ea.

Columbia House is a curse.
itschris posts on July 10, 2008 09:30
I got the mailer from them the other day. It's $4.99 each plus shipping and handling which is another $2.25 on average. Then you have to buy 3 more at the "regular" price "starting at" $29.98 plus s&h.

A lot of times, they'll throw in deals along the way that will save you some money, but the don't count towards your 3 disc purchase obligation, so you end up staying on the hook for awhile.

With periodic deals from places like Fry's and others, there's almost no need to even consider these programs anymore. It's not like it was before the internet where you had to pay $19 minimum for a cd at Peaches or Musicland in the mall.
Wayde Robson posts on July 10, 2008 09:24
hopjohn, post: 431627
It says 3 for 4.99 EACH. Which would be 15 bux not 5. This is exactly why people complain, because of confusing specials and requirements.

Good catch! I completely missed that.
Post Reply