Cinemax to Broadcast Non-Stop True HD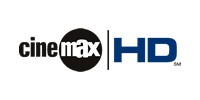 Starting September 1st 2008, Cinemax will become the first 24-hour HD premium channel. HBO says it'll broadcast everything from movies, Cinemax documentaries to on-air promos and short programming in 100% True HD (1080i).
Dave Baldwin, Executive Vice President, Program Planning, HBO and Cinemax said: "As the #1 movie service, Cinemax subscribers have come to expect a picture of the highest quality. We are thrilled to be the leader among premium channels in offering a 100% HD channel."
Just in time for the network's launch, September will be a hopping month for pay-TV premieres of hit films including: The Bourne Ultimatum, Rendition, The Assassination of Jesse James by the Coward Robert Ford, Rush Hour 3, Harry Potter and the Order of the Phoenix, Hairspray, Ocean's Thirteen, Shrek The Third, Knocked Up, Fantastic Four: Rise of the Silver Surfer and many more. Coming months will see the network premieres of Juno, Alien Vs. Predator – Requiem and The Valley of Elah.
It's an improvement from most HD networks that only broadcasts about half of its programming in actual high definition. But what HBO calls True HD refers to its constant broadcasting of 1080i rather than 1080p. Unfortunately it only ads to consumer confusion when marketing terms are mistaken for standards. On top of that TrueHD is the trademarked name Dolby is using for its 7.1 lossless audio standard.

True HD is generally used in advertising and marketing circles to differentiate 1080p from other HD resolutions. This is the first time I've seen 1080i referred to as True HD. The term was famously used back in 2005 by Sony in an effort to explain that its upcoming game-system PS3 will be True HD or 1080p. Unlike its future competitor Xbox 360 which was only 720p/1080i at the time.

Editor's Note: The real issue keeping cable and satellite-based broadcasters from operating channels in 1080p is bandwidth. Even with compression it takes much more precious bandwidth (which is a commodity in terms of transmission and revenue potential) to send 1080p vs 1080i. We don't expect to see 1080p broadcast over cable or satellite for some time.

While a 24-hour HD movie channel is a step in the right direction that is sure to please videophiles, a large part of Cinemax's customer-base may not even realize how much so-called HD programming is really just reformatted standard definition. The promise of 100% HD movies is sure to attract attention but may slightly confuse those who thought they were already getting all-HD.
New Improved HD Network
It's a bit like a laundry soap putting the tag – "New Improved Formula" on its label. It begs the question: Does that mean the old formula wasn't getting my clothes clean?
In the case of HDTV the new improved formula could make a significant difference. A lot of what is broadcast on so-called HD networks is not HD at all. Cinemax going 100% HD is an admission that could clear the air on what many networks try to pass off as HD.
Its promise of 100% real HD (if not True HD) broadcast could raise the bar in video quality across the premium-channel spectrum. Some viewers might not know why the real HD version of a movie looks so much better than one that, while purporting to be HD, is really just upscaled SD. Once he starts watching he can jolly-well see the difference!
Now if only the commitment to 100% HD could extent to aspect ratios too. It would be nice to see Cinemax not downgrade widescreen films to create full-screen broadcasts to cater to the portion of the audience that complains about black bars (but of course none of those losers read this website). Since the move to 100% HD is sure to please videophiles and have the side-effect of educating many consumers on HD programming, it'd be nice to complete that HD education by including everything the viewer was missing when aspect ratio was also tarnished.
Recent Forum Posts:
pzaur posts on September 11, 2008 18:37
I don't think they could actually broadcast in 1080p without serious implications. This would require everyone to have a cable box or TV that could resolve 1080p. I know my equipment wouldn't be able to do it!

-pat
AVphile posts on September 11, 2008 07:55
Nice, but not the first channel to do this. TMN-HD has been for years, and now has two 24-hr HD channels. Mind you the quality of programming is probably not as good as Cinemax.
westcott posts on August 27, 2008 19:49
Clint DeBoer, post: 448994
The tough thing is whether it was bad for Dolby to adopt that name… or if they had it in trademark process before the whole 1080p items came to popularity. It's a silly trademark because it's made up of such common words in the industry.
I still don't associate that name with Dolby. I tend to think of it as a video discussion when I hear the term.
How contradictory can one phrase be?
true HD
George Carlin would be all over this one
Clint DeBoer posts on August 27, 2008 19:31
The tough thing is whether it was bad for Dolby to adopt that name… or if they had it in trademark process before the whole 1080p items came to popularity. It's a silly trademark because it's made up of such common words in the industry.
westcott posts on August 27, 2008 18:47
I agree with Wayde, using the term "true HD" has about as much meaning to me as published contrast ratios for displays.

I doubt any of us see "true" HD via any broadcast signal like cable or satellite. Local OTA may come the closest. It will probably be a very long time before we do.

Give me GB/second please!
Post Reply