CEDIA 2020 Expo CANCELLED: Virtual Coverage is Coming!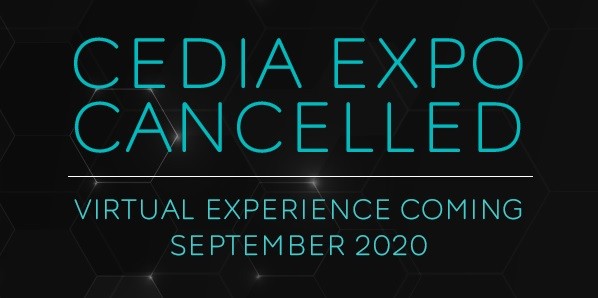 CEDIA 2020 Expo Show Cancelled
We look forward to the Custom Electronic Design and Installation Association (CEDIA) show every year. Even though the show itself normally premiers at the beginning of September, for me it starts at the beginning of June.  Major audio manufacturers begin leaking information about their newest products with the big bold title "Under Embargo" prominently displayed across the top of the press releases. But it isn't until September when we finally get to release the information and see these new products in all of their Hi-Fi glory on the show floor.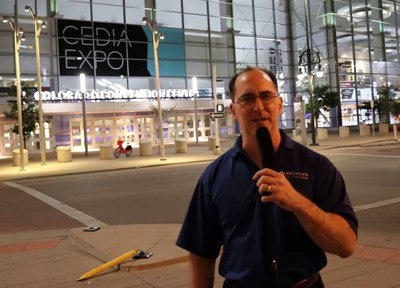 CEDIA Show September 2019
So, it is with a sad heart that we discovered the news that this year's CEDIA show in Denver, Colorado has been canceled because of COVID-19 concerns for the safety of the exhibitors and attendees of the show. It is a crushing blow in a time of depressing news.      
With every event we produce, our goal is the same; deliver our customers the most effective opportunities to conduct business and enhance the vitality of this industry through innovation, networking, and education – in a safe and healthy environment. However, due to recent developments beyond our control, we made the difficult decision to officially cancel CEDIA Expo 2020
- CEDIA
As a company that has seen its share of COVID-19 issues, Audioholics can understand CEDIA's decision to cancel the show, especially due to the current status of the Colorado Convention Center being used as a medical care facility for non-emergency cases related to COVID-19.
So how will you get the latest fall audio product releases with impartial previews and behind the scenes information that only Audioholics brings you?  We've already seen the writing on the wall long before this announcement. Audioholics has begun working with major manufacturers to set up virtual press releases / trade show events starting this coming week with Denon. We will be doing livestream events on our YouTube Channel (and our partner channels SpareChange and New Record Day) with the manufacturers to discuss new product releases and where we will dive deeper into the details such as "how will receiver manufacturers address Dolby's removal of center spread from Atmos upmixing of 2CH music sources?"
CEDIA itself announced they will also be hosting a virtual expo including session panels surrounding hot topics to keynotes, product discovery, networking, and an interactive expo hall.
While we are deeply disappointed that we will not be coming together in person this September, we are committed to keeping you connected and are already hard at work developing a virtual experience for our connected tech community. The CEDIA Expo virtual experience will launch in September and offer everything you need to take your residential tech business to the next level.
- CEDIA
One concern we heard from exhibitors of the CEDIA Expo was the issue of refunds. We know that many of the sponsors took a big hit at the 2020 AXPONA show cancellation and were not issued any form of a refund.  So, when CEDIA was canceled obviously refunds were at the top of the show sponsor minds.
We asked CEDIA representative Olivia Kimmel about refunds to exhibitors. Her response was as follows:
In regard to refunds, The CEDIA Expo account executive team is in conversations with all exhibitors surrounding their CEDIA Expo 2020 funds and investments. Through conversations with their account executive, exhibitors will have the choice between three options:
     1. Rollover orders/funds into the CEDIA Expo virtual experience
     2. Transfer orders/funds to CEDIA Expo 2021, for the next in-person expo
     3. Refund 2020 orders/funds
Virtual Trade Show & Press Release Coverage is Coming!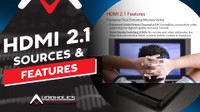 The good news is in the next few months you will still see in-depth previews and livestream YouTube videos detailing the latest releases from all the major audio and video manufacturers either directly through our virtual show coverage, or through our contacts at the CEDIA virtual show whom we hope to be working closely within the next few months.
CEDIA did confirm that the 2021 show will be live in Indianapolis, Indiana, and although we may actually have MORE coverage this year due to the virtual show, there's something to be said for actually being there, literally listening to the newest speakers, receivers, subwoofers, soundbars and more and being able to touch them. This year, however, we'll have to settle for listening to the newest speakers through our computer speakers and the compression of YouTube to see how they "sound".
If you're a manufacturer that wants to sign up for our virtual press/trade show coverage, feel free to email us at: [email protected] and put "virtual tradeshow coverage" in the subject line.
Confused about what AV Gear to buy or how to set it up? Join our Exclusive Audioholics E-Book Membership Program!