Boxee: Streaming Media Goes Open Source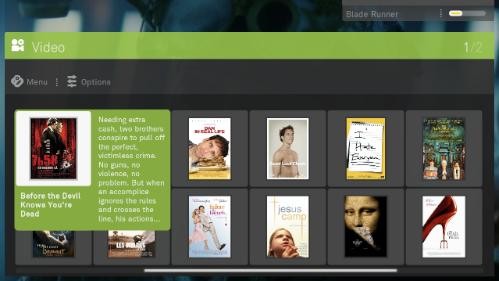 As the rest of the world is catching on to the wonder that is streaming media we're seeing more options for the serious HTPC die-hards. Boxee is the latest, an open source platform, endlessly customizable but only for experienced Mac or Linux users. If you're interested, it begins Alpha testing next week. 
The free open-source software platform is designed to run on a Mac or Linux PC directly connected to your home entertainment system. Through it you can playback stored movies, music, photos, connect to Internet radio or online video. There are also social features so you can connect with friends to rave about newly discovered music or advise them to avoid a bad movie. 
Boxee is a small company out of New York. It started with an application called XBMC which mods old Xboxes and turns them into dedicated media centers. Now Boxee has its eye on a much bigger prize in online media. It wants to see a version of its open source media streaming software on any variety of computer or set-top box. The company is already in talks with several content providers including TV networks, cable companies and media download services. 
As an open source application users can create their own application that you can easily control via remote. If it catches on an open source community is likely to evolve delivering free-applets for Boxee of every kind. Those of us who aren't code-monkeys might be satisfied downloading someone else's work with a sincere thank you of course. 
Boxee is a true open source platform unlike CableLabs Tru2way, also an open platform for your cable TV set-top-box. But Tru2way is controlled by your cable provider that gets to decide which applications will run on its boxes. 
The demo looks as good as any other streaming media platform and Boxee can support video up to 1080P. But therein lay one of Boxee's hurdles – DRM. Boxee has a lot of work to do before it'll be permitted to access protected content. This includes iTunes or any DRM protected content, especially high-def video from your cable provider. 
Keep an eye on Boxee, it could grow into a single solution for all your future streaming media needs.
See also:
Recent Forum Posts:
fredk posts on June 16, 2008 15:24
Interesting. Around Christmas, AMD anounced it was going to push hard to deliver stable video drivers for open source Linux.

If Boxbee can meet the criteria to gain access to HD content (the fundimentals of which are decidedly NOT open source), I can easily ditch my restrictive M$ OS and have a single box solution where I don't have to pay hundreds of extra $ for the right to swap out hardware at will.
Post Reply