Blockbuster Changes Total Access Policy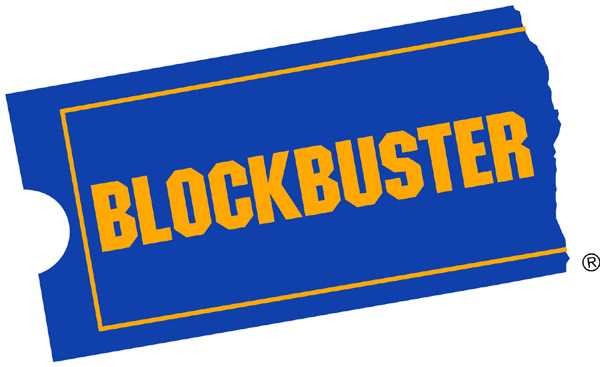 Blockbuster Changes Total Access Policy
Blockbuster has changed its terms of service for its Total Access DVD-by-Mail-or-Store service. As far as we can tell it's potentially a good or bad change depending upon how you typically use the service. Currently, users of the $9.99 and up service plan can exchange DVDs in-store for a new movie (from 2 to 5 exchanges are allowed depending on the plan). This movie can then be returned within 2 days to a week as per normal rental periods. That plan is now changing as of March 2, 2009.

Here is what we received from Blockbuster via email today:

As of March 2, 2009, there will be no more due dates for your free in-store movie exchanges!

In other words, as long as you are an active BLOCKBUSTER Total Access subscriber, you can keep your free in-store exchanges as long as you like from participating BLOCKBUSTER® stores.
In order to eliminate due dates, the free in-store exchange will now count towards the number of DVDs you may have out at a time under your BLOCKBUSTER Total Access plan. Once you've returned your in-store exchange, we'll then ship you the next available movie in your queue.
Your free in-store exchanges will now show up on your Queue page and in your Rental History, making it easy to keep track of the movies you've rented.


As always, you can continue to return your online rentals through the mail or drop them off at the counter of a participating BLOCKBUSTER store to have your next online DVD shipped.


BLOCKBUSTER Total Access is the ONLY service that offers online DVD rentals plus the convenience of free in-store exchanges.


And as a BLOCKBUSTER Total Access subscriber you'll continue to enjoy these other great benefits:

Access to over 90,000 titles
Free shipping and postage for subscriber rentals
A 10% subscriber discount on the purchase of previously viewed DVDs at blockbuster.com
A variety of plans to meet your lifestyle and budget
Thousands of participating store locations nationwide
Discounted in-store game rentals with exchange

We look forward to providing you with more of the movies and entertainment you love throughout 2009 and beyond.

BLOCKBUSTER - America's Best Entertainment Value
Basically, the move should result in less urgency to return rentals, and consequently a drop in the overall exchange rate of movies - saving Blockbuster money in terms of the overall density of rentals at any given time. What it will also do, however, is create a tougher market for ensuring the availability of new releases - something Blockbuster has had issues with already in some markets. They'll need to address this on the front end, or we'll start seeing consumers complain that new releases are being taken out of circulation faster than normal - and kept off the market for extended periods of time.
How you use the service will determine whether or not this is a good or bad change. If Blockbuster beefs up new release quantities it should end up being a good thing. If they change the policy and permit business as usual then there could be an additional backlog. Report back to us in the forums to let us know what your experiences are in the coming weeks/months.

j_garcia posts on March 09, 2009 19:09
I've had Netflix for 3 months now and still no issues. I suppose it also depends on what the movies are that you want and how popular they are. I tend to watch about 3-4 movies a week with them, watching it the day it comes and sending it back the next day for the most part. Only once has the movie shown up a day after they said it would so far.

Their selection is decent, but it seems less impressive than I expected.
darien87 posts on March 09, 2009 17:06
robbie3600, post: 535096
I've been with Blockbuster for a while now and have always enjoyed their service. But, lately they've been dropping the ball. I rent a ton of movies.

I'm going to do the 2 week free trial with Netflix to see how I like it, but I have a feeling that I will be canceling my blockbuster account.
That's going to be your problem right there. If you rent a ton of movies, Netflix isn't the service for you. I've been with Netflix 2 different times, and got throttled both times. I would watch my movies right away and return them the next day. I guess Netflix didn't like that. More and more often, my movies started shipping two or three days after I had returned the last one. Then I started getting movies shipped from the other side of the country!
My guess is that Netflix will seem great for that 2 week trial period, then once you've had them for a while and you start renting what they think is too many movies, you'll start seeing your service slow down. You're kind of screwed either way.
robbie3600 posts on March 09, 2009 15:26
Switching to netflix

I've been with Blockbuster for a while now and have always enjoyed their service. But, lately they've been dropping the ball. I rent a ton of movies. There was always an advantage to being with Blockbuster instead of Netflix because they would ship my next movie as soon as I returned the mailer to the store. At that time I would also get a movie from the store. So, in essence, I was getting double the movies.

Lately, they've been waiting up to a week to ship your next movie after you return one to the store. And now they aren't even going to ship your next movie until you return the in-store rental? They've given up on the only reason I chose them over Netflix. Plus, Netflix offers downloads for free as an added bonus to your rentals. And the downloads will play on a Mac (or through your TV with a Tivo or Xbox 360), unlike Blockbuster's downloads which cost $3.99 and only work on Internet Explorer.

I'm going to do the 2 week free trial with Netflix to see how I like it, but I have a feeling that I will be canceling my blockbuster account.
darien87 posts on March 05, 2009 11:50
Well BB lost out on my money. I cancelled my membership last week. I told them that the reason for my canecllation was specifically this new policy. Kind of a bummer, but oh well. Guess I'll just go to a store every once in a while when there's a movie that I just have to see.
cgnewman posts on March 04, 2009 13:44
I am not very happy with the new on-line rental policy effective March 2. From what I understand, the policy was changed because of complaints about late fees from customers who kept their in store exchange rentals to long. Those late fees effected only the few customers who did keep their in store exchange rentals to long, but the new policy affects everyone. From a cost point of view, giving up the late fees charged to a few, vs. mailing out fewer DVD's for the entire on-line service is a much better deal for Blockbuster. I am sure the savings for Blockbuster with the new policy, is much greater then the late fees collected from a small number of customers. I would like an explanation as to how this new policy is better for me, I have never had a late fee from my local Blockbuster store, and why this new "no late fee policy" was not offered as an option.
Post Reply