Best Buy's Free Blu-ray Player Promo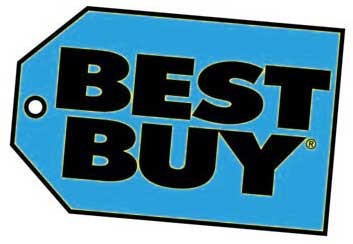 Best Buy Blu-ray incentives
Shop at Best Buy - their prices are... IN-SA-A-A-A-A-ANE!! Fans of the late great Crazy Eddie (oh, don't get us started on THAT mess of a story) may think something is afoot as Best Buy unleashes free Blu-ray players on the public... sort of.
Best Buy on Sun. began offering a free Blu-ray player with the purchase of an HDMI cable and 10 select Blu-ray disc titles. Beginning December 14, customers who purchase an HDMI cable $79.99 and up (i.e. Monster Cable has a "bargain" priced 4' cable for that amount) and any 10 of 50 select Blu-ray disc titles will receive an Insignia stand-alone Blu-ray player at no cost. Here are the actual details of the offer as listed by Best Buy:
Free Pioneer Blu-ray Player with Pioneer 50" 1080p Plasma
Limited time offer. Excludes prior purchases. All items must be purchased on the same receipt. May not be valid in combination with other offers.
Savings will be reflected in your cart when all offer requirements are met. If you remove any of the qualifying items from your cart or cancel all or any part of this order, you will not receive the promotional savings. Valid on in-stock items only. Shipping charge applies to free item. Items may ship separately. Offer subject to change.

Qualifying Blu-ray titles include:
Wall-E
Harry Potter and the Goblet of Fire
Sleeping Beauty

Superman Returns
Blood Diamond
10,000 B.C.

The Marine
Risky Business
The Sixth Sense
U2: Rattle and Hum
Casino Royale
Training Day
Gangs of New York
Kill Bill Vol 1 & 2

The Chronicles of Narnia: Prince Caspian
Forgetting Sarah Marshall
Harry Potter and the Sorcerer's Stone

Harry Potter and the Chamber of Secrets
Harry Potter and the Prisoner of Azkaban

Unforgiven

Hellboy II
The Italian Job
The Santa Claus 3
The Incredible Hulk
Batman Begins
Mission Impossible III

But that's not all. Best Buy is also offering a free Pioneer BDP-51FD Blu-ray player ($599) with the purchase of a KURO 50" 1080p plasma television. Here are the offer details:
Free Blu-ray Player
(a $599.99 retail value) when you buy this Pioneer KURO plasma HDTV at an incredible $1,000 savings*

For a limited time, get this Pioneer BonusView Blu-ray player with 1080p output for free when you buy the Pioneer KURO 50" 1080p plasma HDTV below at a very special sale price.

Follow these steps:
Select the HDTV below.
Select the Blu-ray player below.
Click the Add Items to Cart button at the bottom of the page.
The asterisk in the offer breaks down as follows: $3,999.99 HDTV + $599.99 Blu-ray player = $4,599.98 Regular Price - $500 HDTV Price Drop - $500 HDTV Instant Savings - $599.99 Blu-ray Player Package Savings = $2,999.99 Package Price.
Other retailers have been following suit in providing low cost player alternatives and special deals to encourage more consumer adoption of the Blu-ray format. Wal-Mart, for example, offered a Black Friday price cut on a Magnavox Blu-ray which had it going out to consumers for just $128 while supplies lasted.
Amazon.com in Dec. began offering $50 off the purchase of Sony's Playstation 3, game, Blu-ray disc, and remote in a new high-definition promotion. Even now Amazon is offering a 'Buy 2 Get 1 Free' Blu-ray disc promotion.
j_garcia posts on January 14, 2009 11:46
I wrote a review of it, it isn't a bad player at all. This deal has been over for a long time though.
drdawg posts on January 13, 2009 19:48
A very bad deal! Go to monoprice for hdmi cables! And how good really is that insignia blu ray?
bboy_jon posts on January 13, 2009 02:54
Seems like a rip off
GlocksRock posts on December 16, 2008 19:37
Can you return all the stuff after you get the player?
j_garcia posts on December 15, 2008 15:41
I got that Insignia for $299 with a $100 gift card, so essentially $199. They are trying make it look like they are giving you something when they really aren't.
Post Reply