Beatles Music Coming to Video Games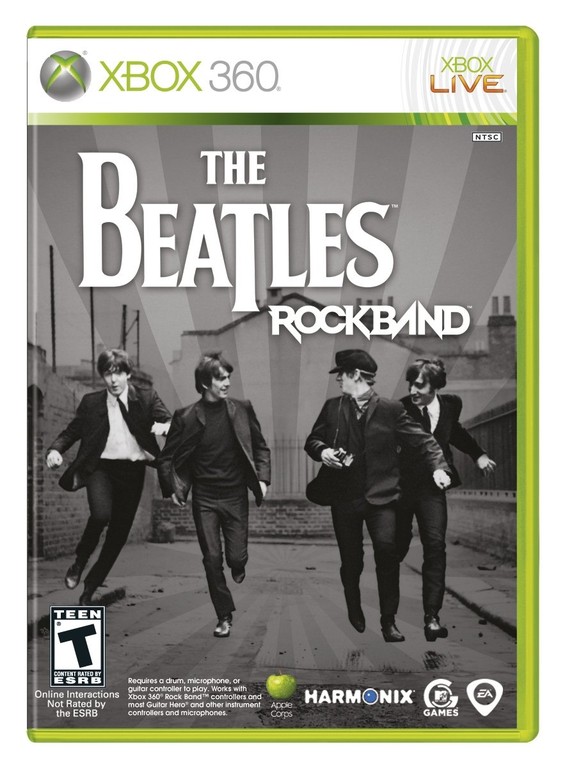 The memorable tunes of the Fab Four might soon appear in video games. Reps from Apple Corps are currently in talks with Activision and MTV Games to put Beatles songs into their hit console games Guitar Hero and Rock Band. 
You may need some Help! as you Get Back to your game console to make your guitar Come Together and Gently Weep over some Beatles classics. Of course, Apple Corps and the video game reps still have a Hard Days Night ahead of them in negotiations, but we're confident they can Work it Out. 
Okay, enough Beatles song references. Hopefully I've illustrated just how sweeping the Beatles library of songs have been over the decades. I personally find myself introducing old Beatles songs to younger folk who go… "Really, that's a Beatles song?" 
Strumming along to Beatles music with Guitar Hero will represent a challenge to novices and advanced users alike. Songs like Get Back, Help and Revolution will add an endless re-playability to Rock Band. The music is often catchy, accessible and so infectious you often can't help but sing-along. 
A deal between the Beatles copyrights and video game companies would be worth several million dollars according to a recent Financial Times article. However, neither Apple Corps nor EMI (co-owner of Beatles recordings) would comment about the negotiations. 
The move to put Beatles music into video games might be surprising to some fans. The Beatles music have resisted digital distribution thus far. The band's music still isn't officially licensed for sale in digital form and doesn't appear on iTunes. But considering the confrontation between Apple Inc and Apple Corps over the name, iTunes might be the last digital outlet into which you see Beatles music licensed. 
Recently Apple Corps has been loosening the grip on Beatles tunes. Beatles music has even appeared on American Idol. Believe me the fusion of American Idol and Beatles is a pain I feel all the way down to my toes. The board that controls the Beatles property has been cautious about selling out to overly-commercial endeavors like movie soundtracks and television ads. 
Martin Bandier of Sony/ATV Music which holds copyrights to over 200 Beatles songs believes it's a risk the Beatles they should take. Since the appearance of Beatles songs on American Idol Bandier says Sony/ATV has received a number of inquiries about its catalogue. The Beatles music is sought after by mobile-carriers who want the songs available for download. 
Die-hard Beatles fans, especially those of the boomer generation and many on the Apple Corps board may feel selling its songs to video games, TV-shows or seeing them spliced into ring-tones is an over-commercial atrocity. But it's the only way to ensure Beatles music reaches a new generation. If it takes a video game for many kids to enjoy it, why should we deny the Beatles the opportunity to live on?
Recent Forum Posts: